« November 2010 | Main | January 2011 »
December 30, 2010
English Dialect Map of North America
http://aschmann.net/AmEng/#LargeMap5Right
Posted by Rob Kiser on December 30, 2010 at 9:18 AM : Comments (0) | Permalink
December 29, 2010
Lost in the Red Oak Forest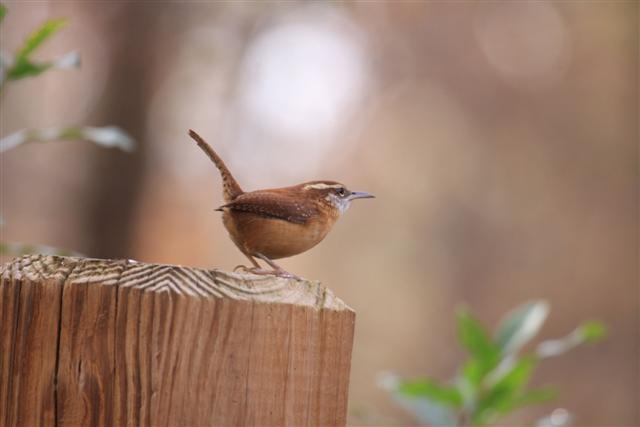 Above: Carolina Wren (Thryothorus ludovicianus).
Above: Black-Capped Chickadee (Poecile atricapilla).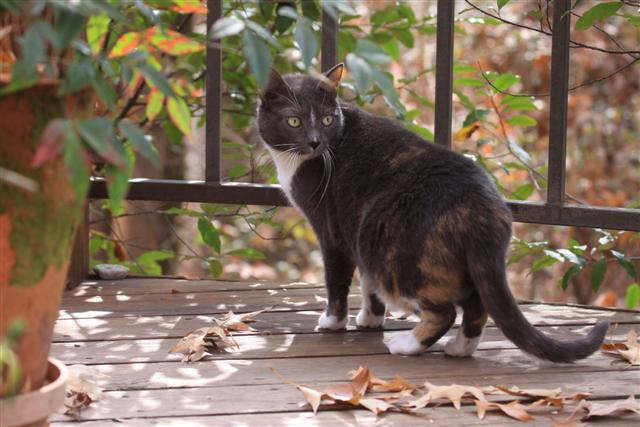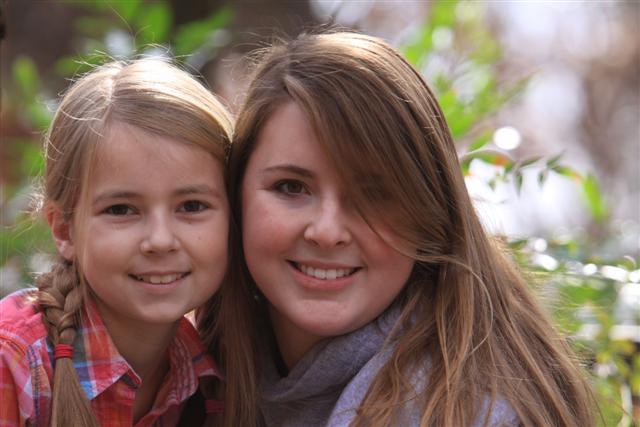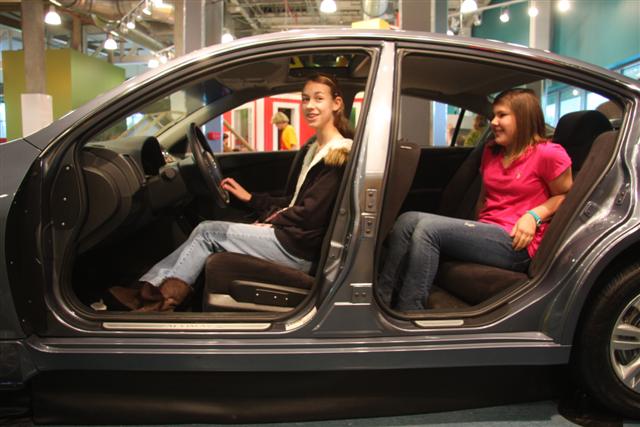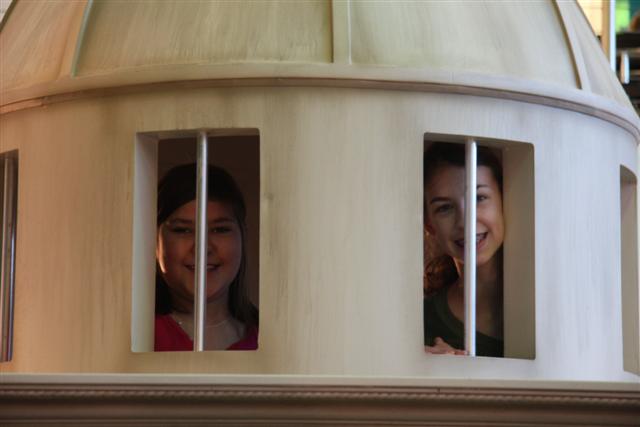 Posted by Rob Kiser on December 29, 2010 at 8:35 PM : Comments (0) | Permalink
December 28, 2010
Across the days that would not come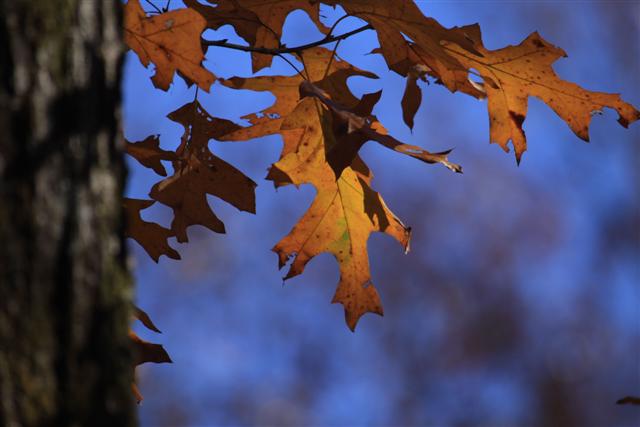 Above: Male Northern Cardinal (Cardinalis cardinalis).
Above: Tufted Titmouse (Parus bicolor)
Posted by Rob Kiser on December 28, 2010 at 7:06 PM : Comments (0) | Permalink
December 26, 2010
Photos
Above: Northern Mockingbird (Mimus polyglottos).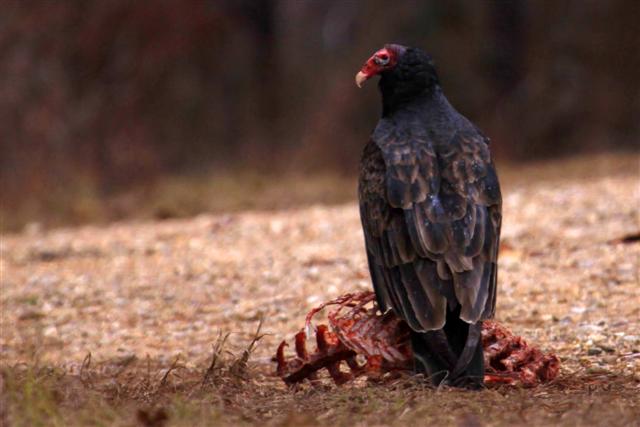 Above: Turkey vulture (Cathartes aura).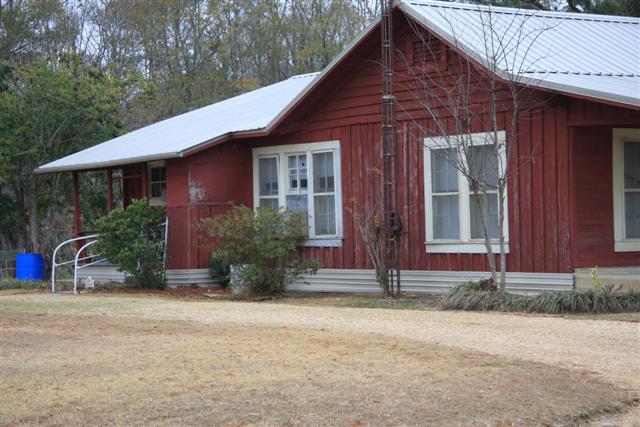 Above: Eastern Bluebird (Sialia sialis).
Posted by Rob Kiser on December 26, 2010 at 3:47 PM : Comments (0) | Permalink
Merry Christmas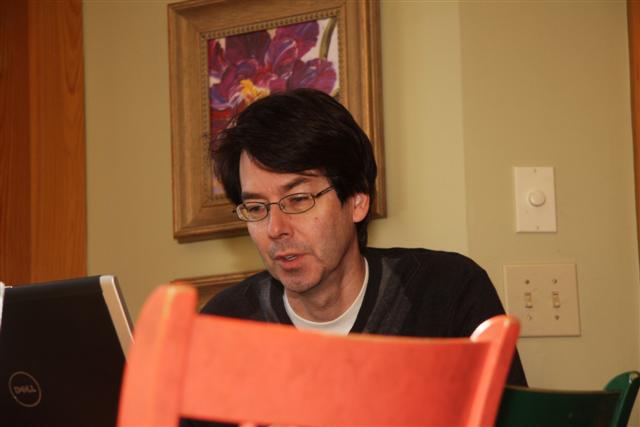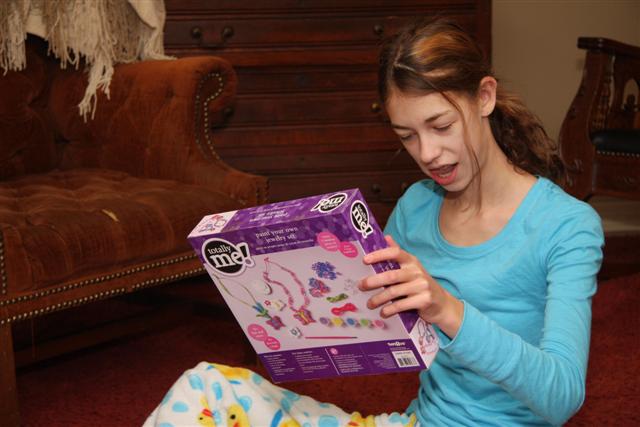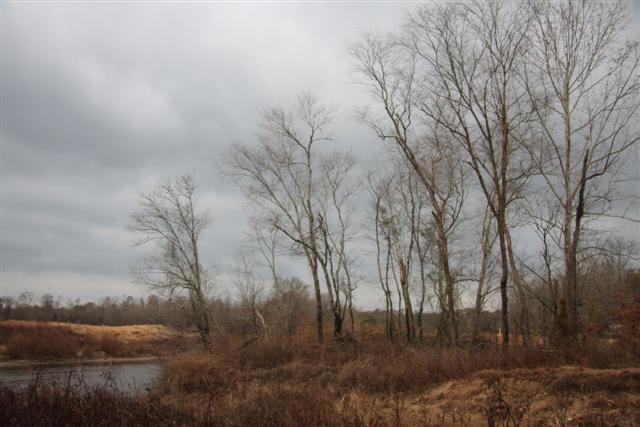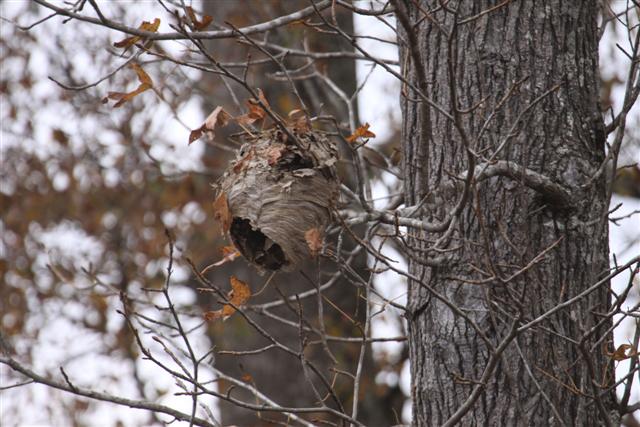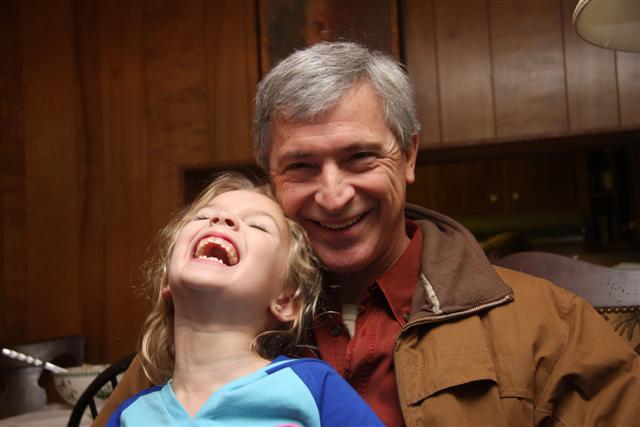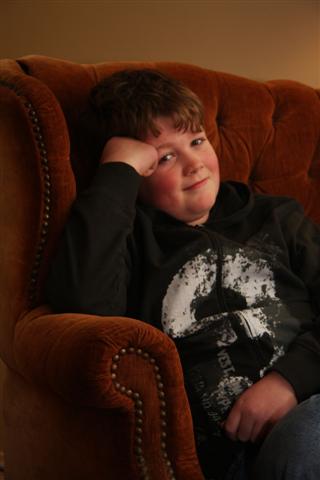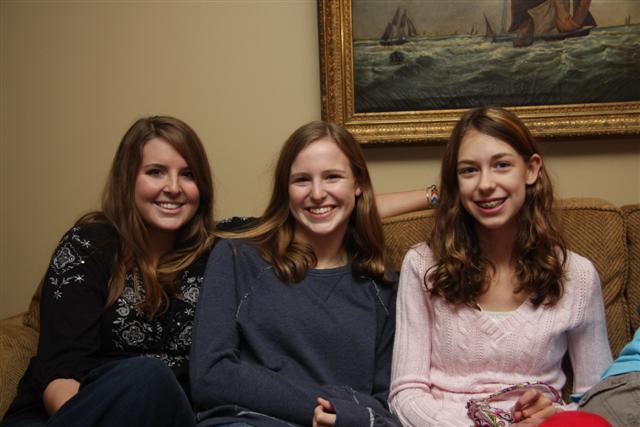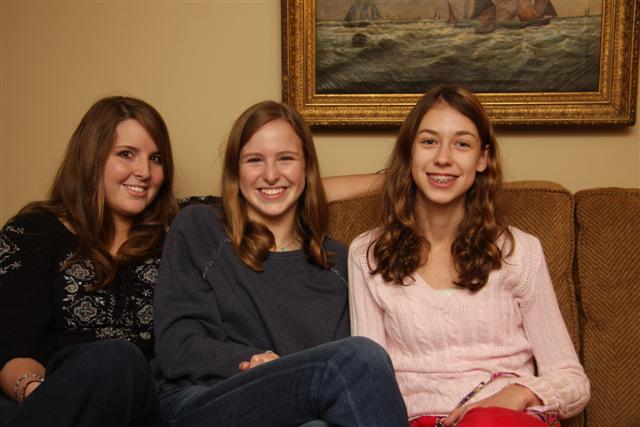 Posted by Rob Kiser on December 26, 2010 at 8:55 AM : Comments (1) | Permalink
December 23, 2010
Daily Photos
Posted by Rob Kiser on December 23, 2010 at 9:54 PM : Comments (0) | Permalink
December 22, 2010
Daily Photos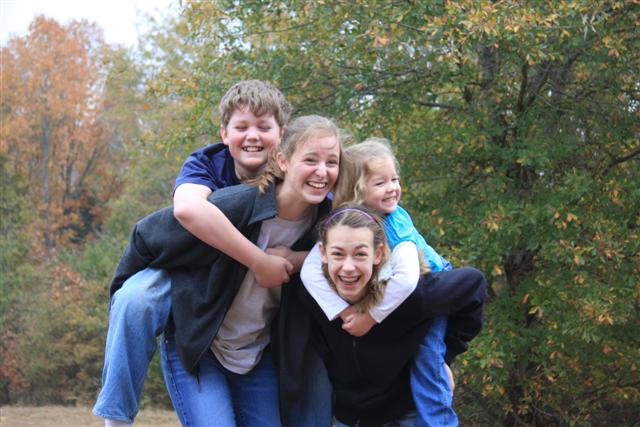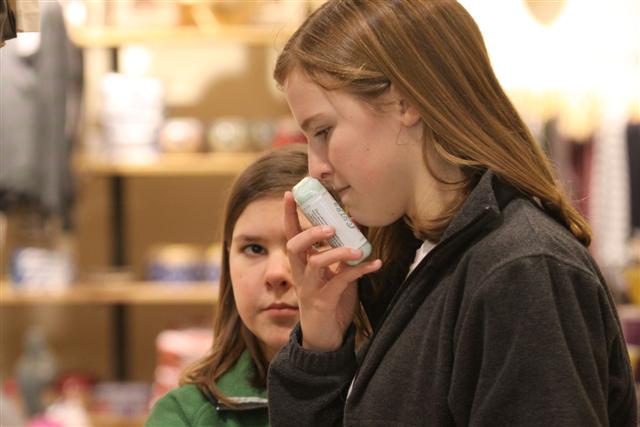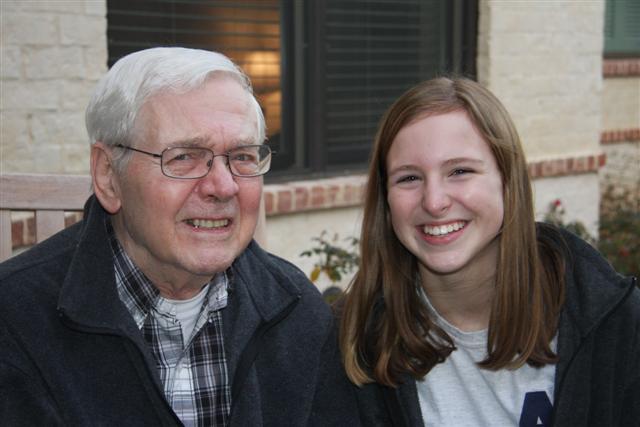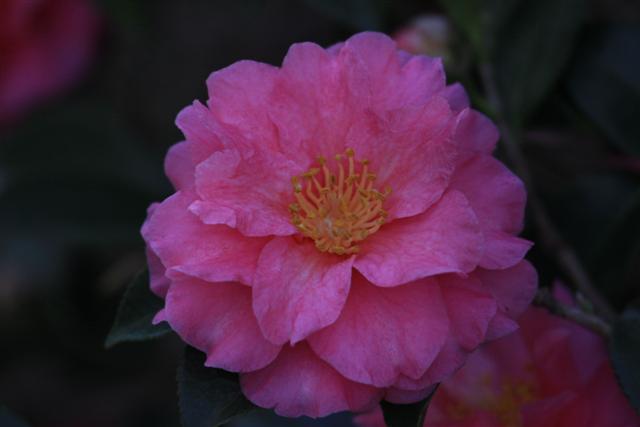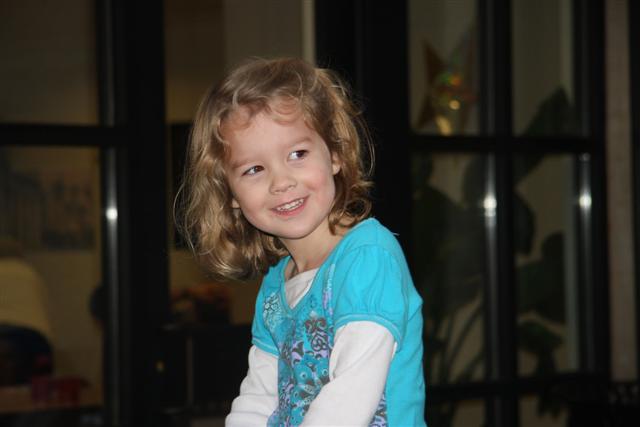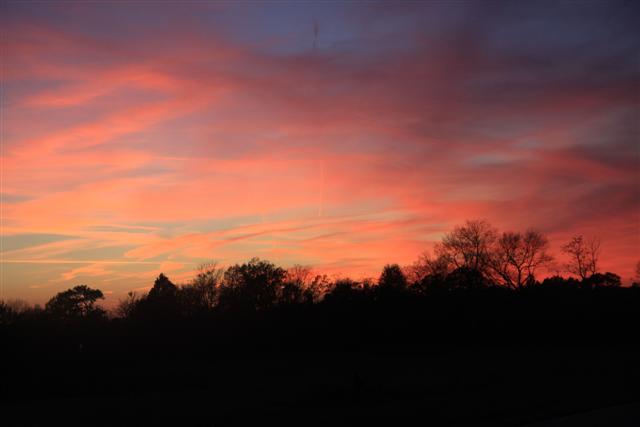 Posted by Rob Kiser on December 22, 2010 at 10:35 PM : Comments (0) | Permalink
Catching up on recent photos...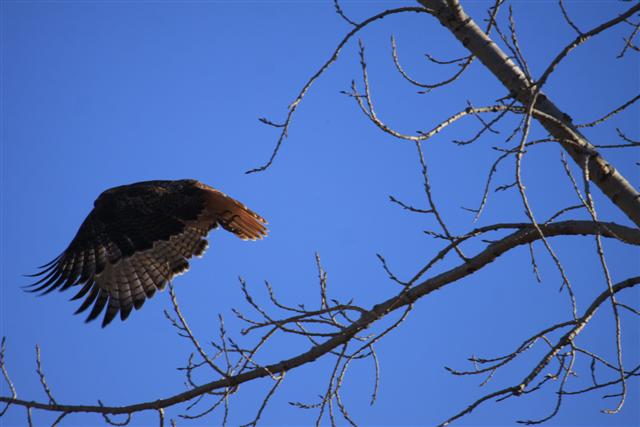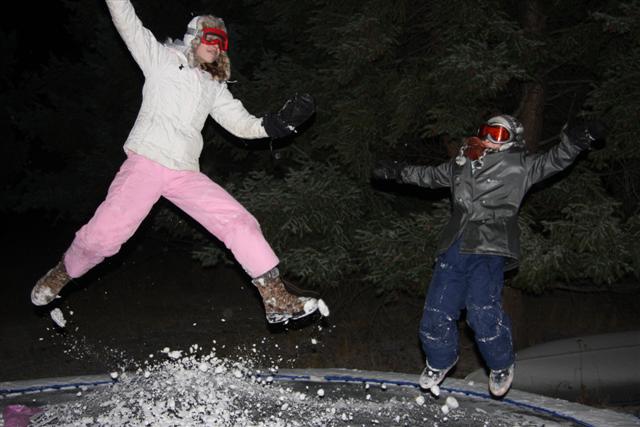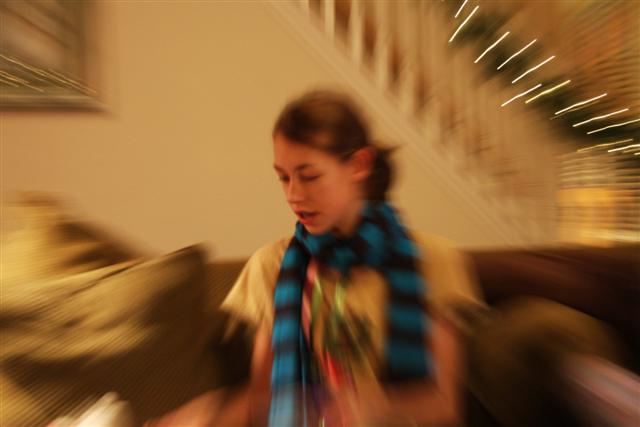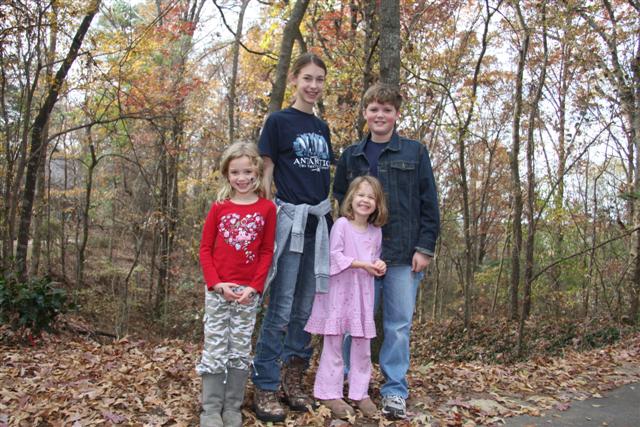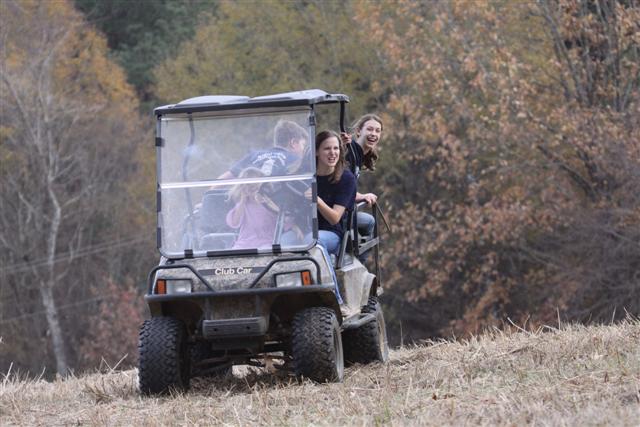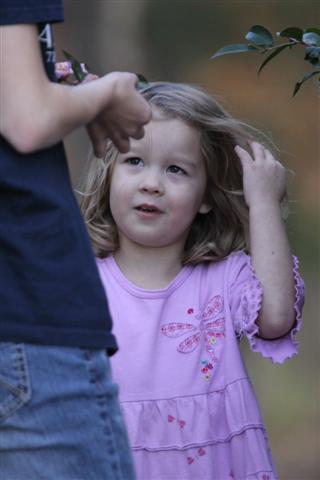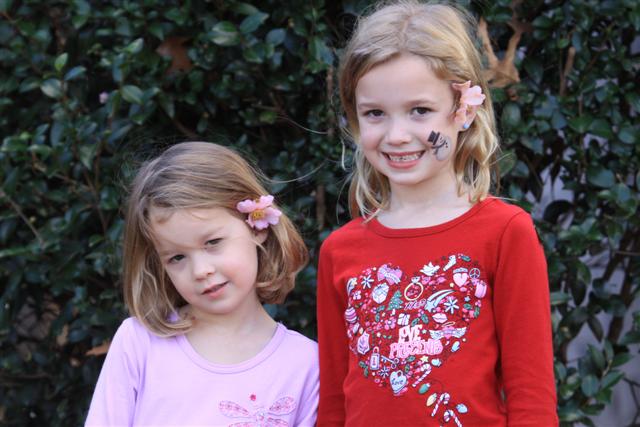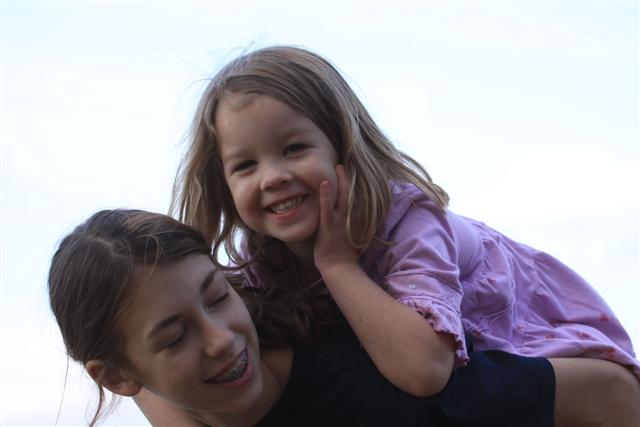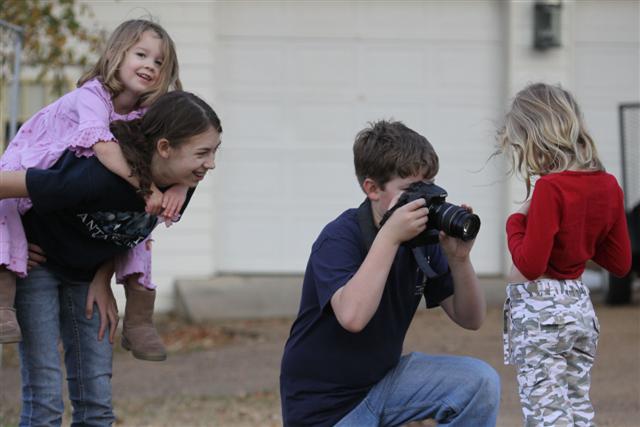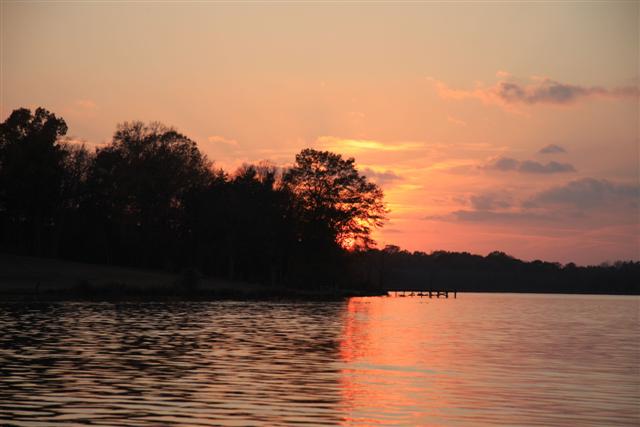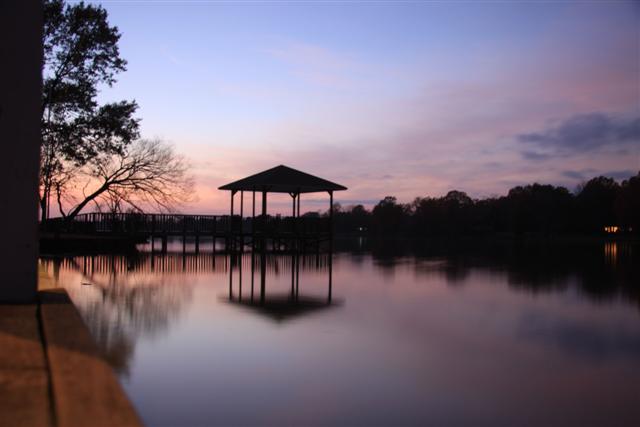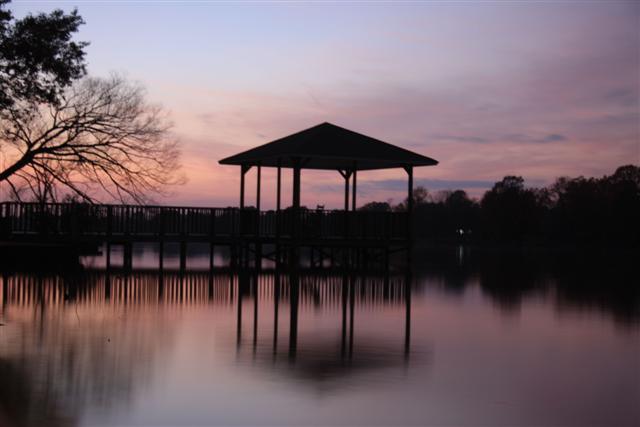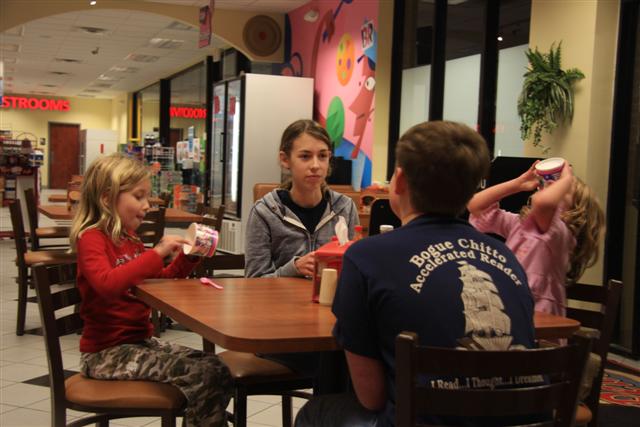 Posted by Rob Kiser on December 22, 2010 at 12:46 PM : Comments (2) | Permalink
December 19, 2010
Strange
Today was a strange day.
Posted by Rob Kiser on December 19, 2010 at 10:01 PM : Comments (0) | Permalink
Lunar Eclipse Mon Night/ Tue Morning
http://blogs.discovermagazine.com/badastronomy/2010/12/19/lunar-eclipse-monday-night/
Denver (MST) times for the eclipse:
Partial eclipse starts: 11:32 pm
Total eclipse starts: 12:40 am
Mid-eclipse: 1:17 am
Total eclipse ends: 1:53 am
Partial eclipse ends: 3:01 am
Posted by Rob Kiser on December 19, 2010 at 9:39 PM : Comments (0) | Permalink
One Less Toy
Brother,
I would like to point out, for the record, that I sold a vehicle today. I sold a 2002 Honda XR400 to the mailman. It was hard for me to do, but I really wasn't using it, and he wanted to buy it, and I couldn't really think of any reason to keep it.
For the year, I'm still worse off, as I bought one truck and two motorcycles this year, so I'm still "plus two" for the year, but the first step is to admit you have a problem and the longest journey begins with a single step, yada, yada, yada.
Posted by Rob Kiser on December 19, 2010 at 10:37 AM : Comments (0) | Permalink
Global Warming Strikes Europe
http://www.cnn.com/2010/WORLD/europe/12/19/europe.winter.weather/index.html?npt=NP1

Posted by Rob Kiser on December 19, 2010 at 9:01 AM : Comments (0) | Permalink
December 13, 2010
The Wisconsin Channel
If you're not watching the Wisconsin Channel, you should be.
Posted by Rob Kiser on December 13, 2010 at 8:27 PM : Comments (0) | Permalink
December 12, 2010
A Day of Reckoning - Part 2
Wondering when they'll start boarding my flight, I approach the ticket counter and inquire.
The guy behind the counter just breaks into a wide grin.
"Man...I haven't heard that in a while. I bet I haven't heard that once in the 12 years since I left Orlando."
It's something I said, apparently. I have no idea what I said, but obviously it was something that betrayed my Southern heritage.
"What'd I say?" I ask him for clarification.
"When do you reckon you'll start boarding?" he replies. "I haven't heard the word 'reckon' since I left Orlando," he repeats.
"Yeah. You got me.on that one. I did 18 years in Mississippi," I allow.
But I'm not offended. I'm not ashamed of my Southern upbringing. I'm proud of it and I don't mind that I talk like a Southerner. I'm very comfortable with both my accent and my dialect.
I spot Norman, another consultant from my project, queueing up to board also and I say 'hello' to him.
"I didn't know you fly through Denver," he replies.
"Dude, I live in Denver."
On the plane, I pretty much sleep the whole flight. I fall asleep with a cup of Diet Coke on ice on my tray table and, in my dream-state, raise my arms slightly, nearly upending the whole retinue. But somehow, I catch myself just before it all goes topsy turvy across me and the thing sitting beside me.
I have no idea what's sitting beside me. Looks like a Chupacabra with earrings and it's knitting the whole flight. Don't even get me started on the thing beside me in 15B.
Eventually, we land in Madison and, with the wind chill, it's 19 degrees below zero. Snow on the ground. I go up to the little cross-eyed worm that works at Enterprise and Norman is ahead of me, already deep in the process of renting a car.
The rental agent and I have had our differences. It's never been a pleasant relationship. I hate renting cars so much you can't know, but the motorcycle is no longer an option. It's ceased to serve as a useful means of transportation so when Norman leaves, I tell him I'll see him in the morning and then I approach this little cross-eyed, spineless maggot cowering behind the Enterprise Car Rental counter and hand him my driver's license and my credit card.
When he asks to see my plane ticket, I show him my boarding pass. But he wants to see my return plane ticket because my credit card says "Debit" on it somewhere. It's a credit card. And it can be processed as a credit card, but for reasons that only make sense to the deeply stupid dolts at Enterprise, if the credit card says "Debit" on it, they won't process it as a credit card, and they want to see your plane ticket.
"Why do you want to see my plane ticket? Do you think I'm not allowed to travel?" I ask.
"It's our proof that you're returning to the airport," he offers, as if that makes sense. As if a piece of paper will somehow compel me to return to the airport against my repressed inner-desire to steal an imported economy card and drive away into the Great White North.
"Dude. This is 2010. I don't have a plane ticket. It's not like 1976 when they printed tickets on ticket stock and hand them to you in a smoking lounge. I made the reservation on Expedia. I printed my boarding pass at home. This is what I have," I explained. He wasn't buying it.
"Delta can print your ticket for you right over there," he insists, trying to deflect my unwanted advances.
"Seriously. Delta? Who the fvck flies Delta?" I'm flying United. Their ticket counter is obviously closed." It's 11:00 at night. We're in a small airport. There are no more flights out tonight. Outside, it's snowing and freezing cold. The agents have all closed shop and gone home for the night.

"Then bring up my reservation on your computer," I continue.
"I have your reservation right in front of me," he deadpans.
"No, genius. I mean bring up my plane reservation on Expedia. You can see it there."
"We don't have internet access," he replies.
"Now you're lying to me. You're a bald-faced liar. You're telling me you don't have internet access? You're a liar, and not a very good one."
And I stalk off to catch a cab, but there are no cabs, just a crippled line of people to dumb to realize that there's no good reason to be in Wisconsin in December. A queue of hopelessly lost soles praying for a cab to deliver them from the misery of the Madison airport in the deep recesses of a Sunday night.
I wander around the airport hopelessly trying to come up with a plan. If I can't rent a car, and I can't get a cab, I'm pretty much screwed. Like, this sucks. I've never claimed to be a good traveler. Quite the opposite. I've readily admitted on numerous occasions that I'm a poor traveler at best, and now Norman has made it clear to me that I'm not cut out for this kind of work. Somehow he flew in here and rented a car, something that I'm utterly incapable of doing.
Eventually, I realize that I'll just have to call Norman and ask him to come back and pick me up because I'm incapable of renting a car for reasons that are so absurd that even I'm having a hard time understanding what went wrong.
So I call Norman on my cell phone. I'm actually surprised that I even have his number, but I call him and he answers...I'm sure he's at his hotel by now as he left the rental car counter 20 minutes ago.
But he answers and tells me to meet him in Enterprise's parking lot and I walk down there, slipping across the ice and find him in his car.
I get in and he says "Why won't they rent you a car?"
"You wouldn't believe me if I told you. Let's go."
"I can't figure out how to start the car," he states, and he hands me the key.
I study the key and I recognize right away that it's one of those super-trick keys that you don't have to put in the ignition. You just have to have it in your pocket. There's a button on the dash to start the car and I push it and it lights up, but nothing happens. The car doesn't start or turn over or anything promising. I turn the fan down on the heater so I can verify that the engine is not, in fact, running.
"Put it in park," I offer.
"It's in park."
"Hmmm." I push the start button again and again it lights up, but the engine won't start. Won't even turn over.
"You've been out here in the car this whole time trying to get it started?" I laugh.
"I was just about to go back inside and ask for help when you called. I wasn't going to answer the phone. I didn't know who it was."
"I'm not even sure why I had your number," I reply.
I'm beginning to think that we're all in trouble. Not just us - not just me and Norman - but everyone in society at large. He and I are being flown in at great expense to work as computer consultants for our client. I come from another state. He actually flies in from another country. And here we are, presumably smarter than anyone in the state of Wisconsin, and together we can't rent a single car and drive it away. Maybe the whole of civilization is doomed.
"Put the brake on," offer.
"What?"
"Put your foot on the brake."
He does and I push the button and the engine roars to life.
"Maybe there's hope for our civilization yet," I mutter, and we pull out into the frozen night of Madison in mid-December.

Posted by Rob Kiser on December 12, 2010 at 11:25 PM : Comments (1) | Permalink
December 10, 2010
Swamp Monster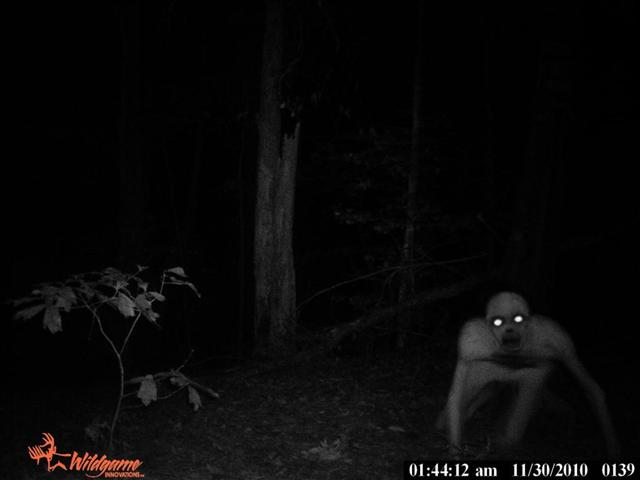 This is not my photoshop, FYI. Some idiot in Louisiana swore up and down that he captured this image on his game camera. As it turns out, he was lying, of course, but still kinda funny. More here and here.

I have the same game camera. Here's what a legitimate image looks like. Notice that the date and time on this image are different than the date and time on the suspect image? They have been photoshopped in using a different font. Also they used lowercase am/pm instead of upper case. The suspect photo is missing the temperature also. I'm thinking the image in question in shopped.

Continue reading "Swamp Monster"
Posted by Rob Kiser on December 10, 2010 at 8:55 AM : Comments (0) | Permalink
December 9, 2010
Checking the Gamecam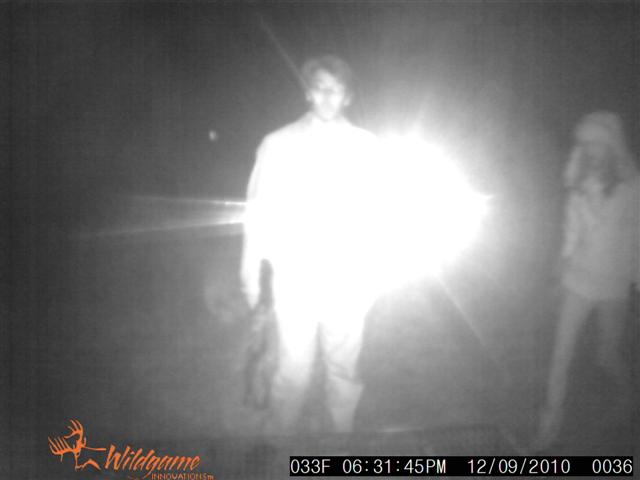 Nothing on the gamecam this time but a few magpies.

Posted by Rob Kiser on December 9, 2010 at 6:44 PM : Comments (0) | Permalink
' The Girl Next Door' Soundtrack Listing

* "Under Pressure" by Queen and David Bowie
* "Angeles" by Elliott Smith
* "The Killing Moon" by Echo & the Bunnymen
* "Jump into the Fire" by Harry Nilsson
* "Something in the Air" by Thunderclap Newman
* "The Field" by Christopher Tyng
* "Take a Picture" by Filter
* "Slayed" by Overseer
* "No Retreat" by Dilated Peoples
* "If It Feels Good Do It" by Sloan
* "Electric Lady Land" by Fantastic Plastic Machine
* "Bendy karate" by Phreak E.D.
* "Dick Dagger's Theme" by PornoSonic
* "Suffering" by Satchel
* "Break Down the Walls" by Youth of Today
* "Dopes to Infinity" by Monster Magnet
* "Spin Spin Sugar (Radio Edit)" by Sneaker Pimps
* "Big Muff" by Pepe Deluxé
* "Song for a Blue Guitar" by Red House Painters
* "Twilight Zone" by 2 Unlimited
* "Get Naked" by Methods of Mayhem
* "MONDO '77" by Looper
* "Think Twice" by Ralph Myerz and the Jack Herren Band
* "This Beat is Hot" by B.G. The Prince of Rap
* "Turn of the Century" by Pete Yorn
* "Stay in School" by Richard Patrick
* "Funk #49" by James Gang
* "Lady Marmalade" by Patti LaBelle
* "Christmas Song" by Mogwai
* "Sweet Home Alabama" by Lynyrd Skynyrd
* "Arrival" by Mark Kozelek
* "What's Going On" by Marvin Gaye
* "Counterfeit (song)|Counterfeit" by Limp Bizkit
* "Mannish Boy" by Muddy Waters
* "Purple Haze" by Groove Armada
* "Lapdance" by N.E.R.D.
* "Everytime I Think of You (I Get High)" by Phreak E.D.
* "Lucky Man" by The Verve
* "Sparrows Over Birmingham" by Josh Rouse
* "Atlantis" by Donovan
* "Baba O'Riley" by The Who
* "Maybe You're Gone" by Binocular
* "One Fine Day" by Alastair Binks
* "This Year's Love" by David Gray
Posted by Rob Kiser on December 9, 2010 at 11:45 AM : Comments (0) | Permalink
December 8, 2010
7 in 10
If a pro baseball player strikes out 7 times out of 10, he's the best in the league.
Posted by Rob Kiser on December 8, 2010 at 11:31 PM : Comments (0) | Permalink
December 5, 2010
Another Victim Of Global Warming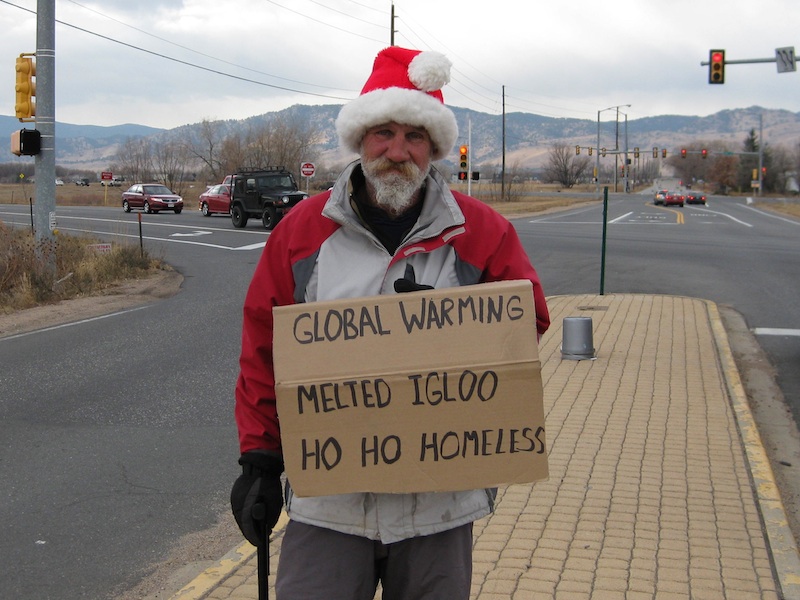 Posted by Robert Racansky on December 5, 2010 at 12:58 PM : Comments (0) | Permalink
December 4, 2010
Gamecam Update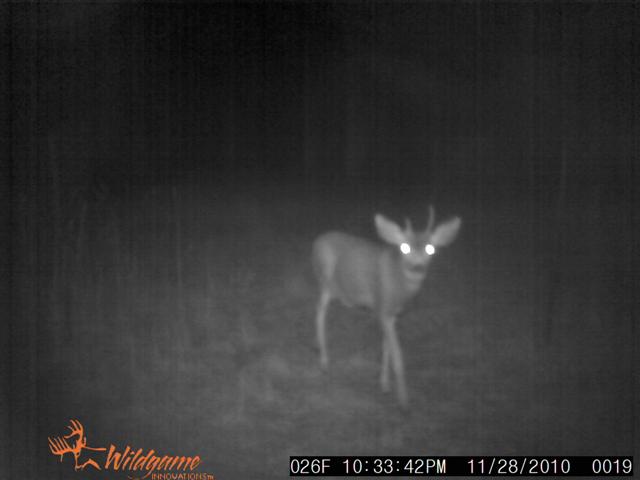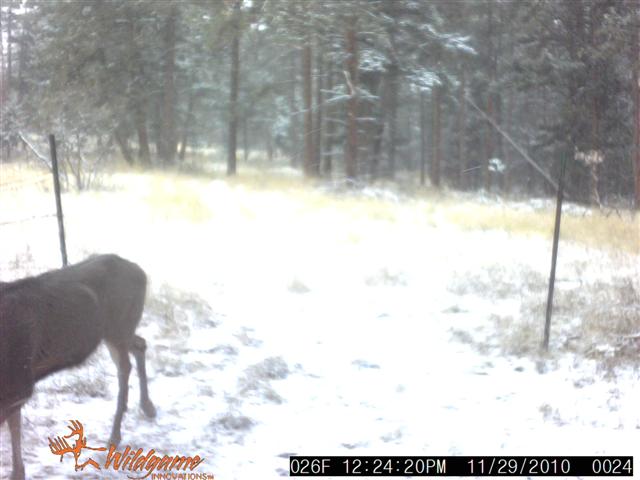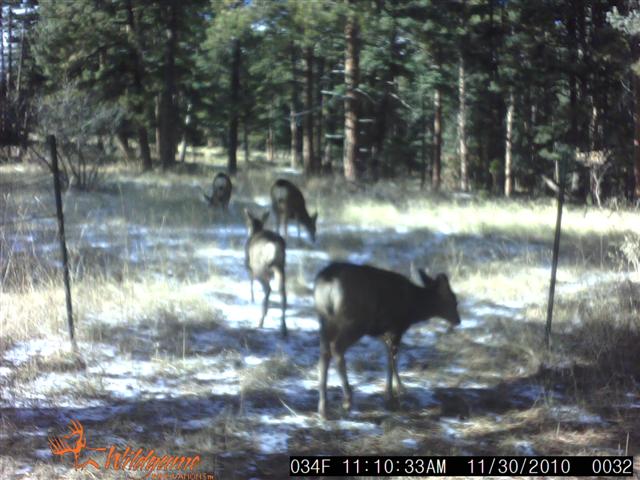 Posted by Rob Kiser on December 4, 2010 at 9:25 PM : Comments (0) | Permalink
Madison This Morning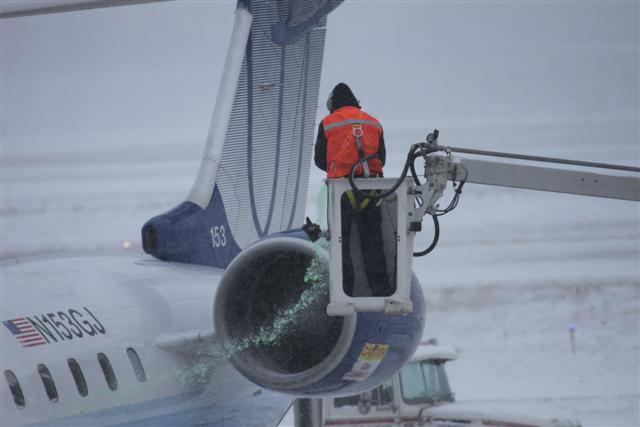 Posted by Rob Kiser on December 4, 2010 at 9:00 PM : Comments (0) | Permalink
December 3, 2010
Five Miles Cold
Geese rise like locusts above frozen fields as I drive north on Highway 151. So cold you just can't know.
Imagine that it's 14 degrees F and I'm going 75 mph on a dirt bike. With 100% humidity. Imagine driving like that for five miles.
The odometer ticks off tenths of miles as the life drains out of me through the gaps in my clothing.
At first, I'm watching for patches of ice and running somewhere near the speed limit, but after a while, I just can't stand it so I open the throttle and let it breathe.
My left hand shields the air from entering the bottom of the helmet near my face. The wind is so cold you can feel where it worms its way into your skin. Working and twisting and tunneling down until it finds and burns the skin.
Nothing now but pain and throttle and adrenaline. Bare trees. Great clouds of geese heading anywhere but here. Anything must be better than this.
At work, a little patch of ice where I turn in but somehow I miss it. Always I just barely miss it.
This is my last day in Wisconsin, so I try to be strong. Try to put a brave face on but when I walk in, I can't see. I walk in like a storm trooper. Helmet. Gloves. Jacket.
Everthing fogs up and I walk in late, in the middle of a teleconference. It's my last day, but no, they've decided I need to stay in Wisconsin for a few more weeks so we just freeze the code and start migrating everything into production. Hundreds of programs and screens, tables and fields, portal objects and sql objects. Everything we've created and tested over the past few months gets migrated into production.
Thousands of lines of code are moving up into production and while this happens, I call John and ask him if his offer still stands. If he'll store my bike for me and he says "sure, come on".
I drive my bike north through the bright pain of December's fields. Great fields turned under by the invisible farmers.
At John's place we load it in the trailer and he drives me back to work so that we can keep working.
Back at the office, this beautiful little girl comes in and she's leaving next week apparently. Now, she wouldn't give me the time of day when we worked together, but now she suddenly shows up and wants to get her picture taken with me and I'm like "seriously?" As in, "you've never spoken to me before today. What gives?"
I'm now completely sure that I have no idea what goes on inside a woman's head. No clue. Not that I ever thought I knew before, but today I'm more sure than ever that, not only do we not understand what goes on inside a woman's head, but we can never know. It is beyond scrutiny. A woman's brain must work something like a Pachinko machine, I think.
Posted by Rob Kiser on December 3, 2010 at 4:54 PM : Comments (1) | Permalink
December 1, 2010
A Bridge Too Far
Always, I'm back in Mexico. Always back in Mexico and it never turns out right. Always, things begin to unravel, just like they didn't do last time.
I'm in Mexico with my friends but now the camera around my neck isn't mine. It's a Leica and I'm like...Holy sh1t where's my camera. And who's camera is this? And I go back to look for my camera and of course, I can't find it. But now I can't find my friends, either.
So, now I've lost my camera and my support group and I'm alone, wandering the streets of some third world country with precious little. I'm not sure where I am, so I start asking strangers where we are in my broken Spanish.
"Donde soy?"
"Como se llama este cuidad?"
But nothing works. I'm getting different answers. I can't figure out what city we're in, or even what country.
I'm trying to figure out how to get to the airport. If I can get to the airport, then I can somehow make it back home. Just hand them a pile of cash and purchase a ticket back to sanity and the good 'ole USA. But I can't figure out how to get back there.
So, I'm riding around with a couple of guys in a little third-world coco-taxi and we approach a checkpoint. Clearly a border crossing, and I'm trying to understand what border it is that we're crossing, but I can't get it. Can't sus it out.
We approach a university that's built squarely on the border between the United States and this third world hell and on the U.S. side, all of the buildings are immaculate and clean. On the other side of the border, at the same university, the buildings are crumbling like the amazing ruins of old Havana.
The people in the coco-taxi can't get me home but the alarm clock does and now I'm in a new nightmare. I'm wide awake in a Wisconsin December.
Outside, the snow is falling, covering the sidewalks. A little lap-man walks delicately across the white concrete sidewalks sprinkling rock-salt from a bucket, careful not to fall and break his hip.
The first day of December I awake to flurries and snow in the parking lot. I almost made it. My last day is Dec 3rd or 4th. I was so close. But I can't drive the bike today. I'm not that stupid. I have a low tolerance for pain and sliding down the interstate and getting run over by an 18-wheeler is not something I'm interested in.
So I throw in the towel and call for a cab.
Posted by Rob Kiser on December 1, 2010 at 8:29 AM : Comments (2) | Permalink