« The Daily Raptors | Main | Chile Rocked by 8.8 quake - Hilo, Hawaii Under Tsunami Alert »
February 26, 2010
Canon Extender EF 1.4X II (Teleconverter)
My new toy came today via UPS. Woohoo! I'm going to try to get some shots of owlie when I go to pick up Jennifer today. Hopefully, I'll get better shots of owlie. We'll see.
I'm trying to get some rough depth-of-field calculations, this is always tricky with smaller-than-full-frame sensors. My sensor has a 1.6X "crop factor". But the lens is a 100mm - 400mm L-series lens designed for a full frame sensor. You can tell this silly DOF calculator that you're shooting a Canon EOS 50D, so it knows to accomodate for the 1.6X "crop factor", but then there are two different types of lenses you can use for this frame, the EF, and the EFS. The EFS lenses are designed for the smaller sensor, the EF lenses are not. So, this is sort of a crap shoot.
Update: So, the autofocus doesn't work at all with the extender. I had thought that this might be a possibility. Not very convenient, but I figured I should be able to manually focus my camera, although I readily admit it's not something I have a lot of practice with.
Update: I tricked the camera and now the autofocus works. :)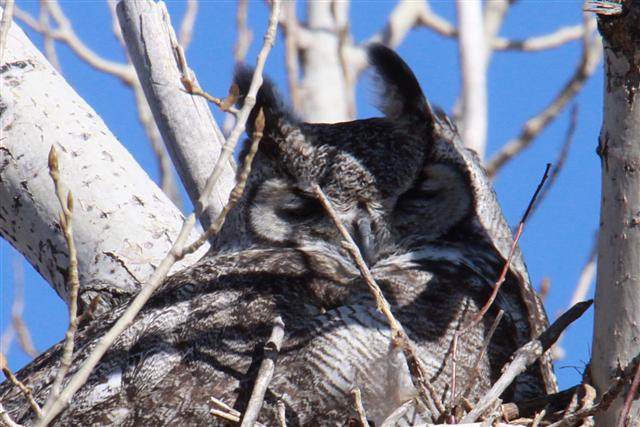 Above: Great-horned Owl (Bubo virginianus).
Above: The American Kestrel (Falco sparverius).
Categories: Photos, Birds, Owls, Falcons

Posted by Rob Kiser on February 26, 2010 at 2:21 PM
Comments
Post a comment