« Rollins Pass - Snowed In (In July) | Main | The Third of July: Loveland Pass(Open), Webster Pass(Closed), and Boreas Pass(Open) »
July 2, 2019
Jones, Berthoud, and Corona Passes
Jones Pass. 7/2/2019.
So today, I figured I'd try to make it over Jones Pass, then cross Berthoud Pass, and see how far I could get up Corona Pass.
Jones Pass was first. Basically, I was able to make it 2.2 miles past the gate. Took about 10 minutes to get up there, and then it was snowed in pretty good in one of the switch-backs. Possibly, I could have made it past this pile of snow on the left side, but I'm riding alone on a week day, so I try not to press my luck too much.
Then, I come back down from Jones Pass, and now up over Berthoud Pass. This pass is open year round. Down to Winter Park, and now turn off of US Highway 40 at the sign for "The Moffat Road" ("Corona Pass Road").
I'm able to go about 10.5 miles, roughly up to the old railroad trestle. Then, there's a gate blocking the trail so that you can't go any further. Presumably, they'll open this gate later this summer. It's about 30 minutes in, and 30 minutes back out.
So, basically, I tried to cross the continental divide 4 times today, but the only place that's open is Berthoud Pass.

Jones Pass. 7/2/2019.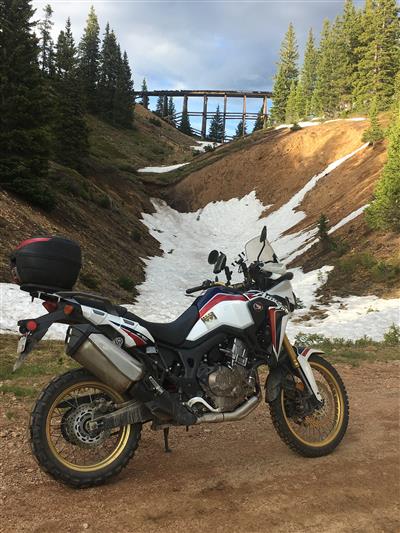 Corona Pass. 7/2/2019.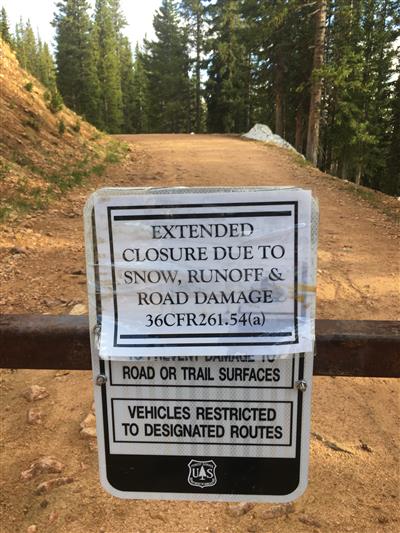 Corona Pass. 7/2/2019.
Posted by Rob Kiser on July 2, 2019 at 9:47 PM
Comments
Post a comment