« Adding a Wispertel Email Address to iPhone | Main | PeopleSoft HCM T&L 9.2 »
February 20, 2014
M1 Carbine Infared Night Vision SniperScope For Sale
I'm selling an M1 Carbine Night Vision scope. I never tried to make the night vision scope work. I don't believe that the battery has ever had acid poured on it to make it work, but I'm not certain on this. Scope is dated 6/23/51.
This night vision scope is are complete as any you will find for sale. Includes the following:
M1 carbine infrared sniper scope
M1 carbine infrared sniper scope mount
Foreward grip with infa-red switch/controller
Original Case
Original Fuses
Original Battery and battery mount/case

Note: M1 Carbine is not included in the sale. It is included for illustration purposes only.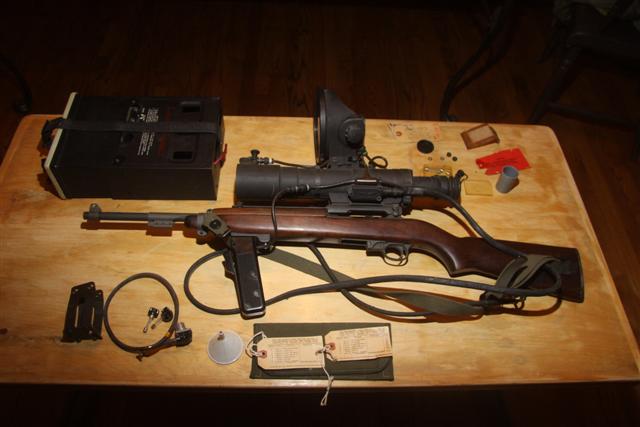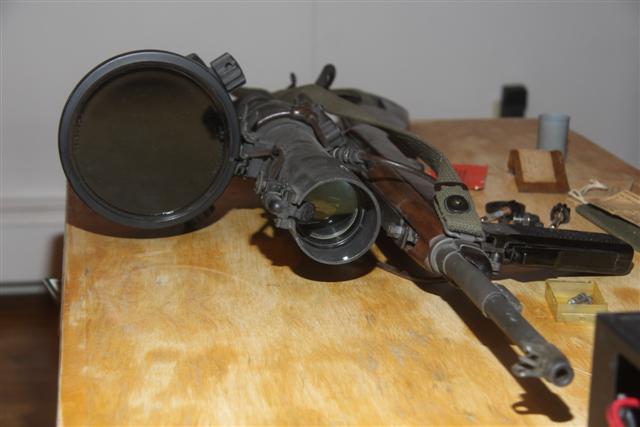 Posted by Rob Kiser on February 20, 2014 at 7:58 PM
Comments
Post a comment