« Postcards From Nowhere: Monticello - Colorado | Main | SF Hardware Hackers »
November 10, 2012
Building a Keyboard You Can Wear
This week, I decided that I needed to build a keyboard that I could use in the field. Primarily, I want a keyboard so that I can write texts while I'm walking around in San Francisco.
My plan is to make a two piece keyboard, with one half of the keyboard mounted onto each leg. Either on the front or on the side. Ideally, I should be able to reach the keyboard pieces while sitting or standing.
Ideally, the keyboard will be a BlueTooth keyboard, to minimize the amount of wires involved. I decided to start with a Wireless Bluetooth Keyboard I bought at the Apple Store for about $40.
I wasn't sure where to split the keyboard, but I type the "b" key with my right index finger. Most people apparently use their left finger to type the letter "b". I'm happy for them, but this is my keyboard, so I'm splitting it with the "b" key on the right-hand side.
I marked up where I wanted to split the keyboard. Now, for clarification, I'm not 100% sure that this will work. I may well ruin the keyboard by cutting it open, but I'm not going to figure it out without cutting it open, and if all it costs me is $40.00, then that's something I can live with. Apple has lots more where I got this one from, I'm sure.
Then, I removed the circuitry of the keyboard. It slid out in a single piece from a metal tube at the top of the keyboard. They actual keys connect to this piece of circuitry through a flat ribbon cable. I noticed that another keyboard laying around had the exact same ribbon cable. So, this is starting to look promising. Apparently, there's a standard keyboard ribbon cable interface. Nice.
This means that, if my guess is correct, I now have a tubular steel piece with all of the required circuitry to convert any keyboard into a Bluetooth keyboard. Score!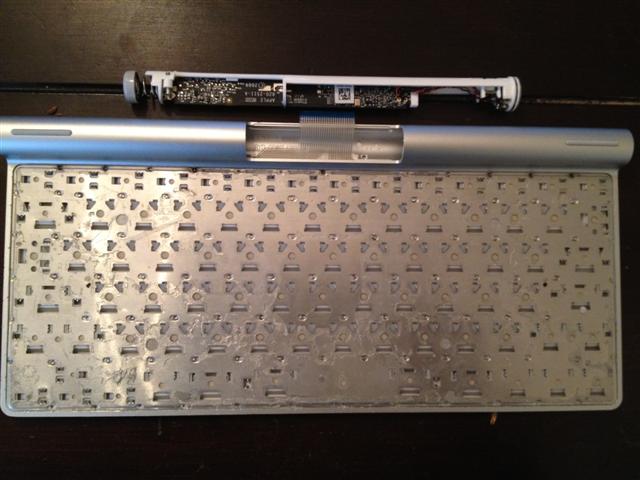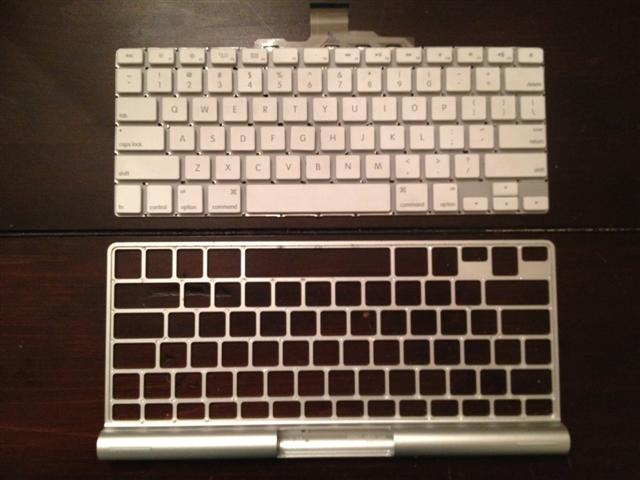 This article explains how an IBM PC AT keyboard works.
There is a device called an IPAC, which may prove useful. IPAC website.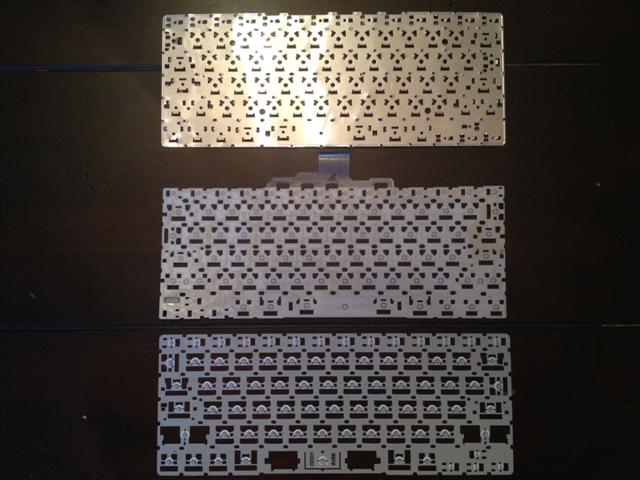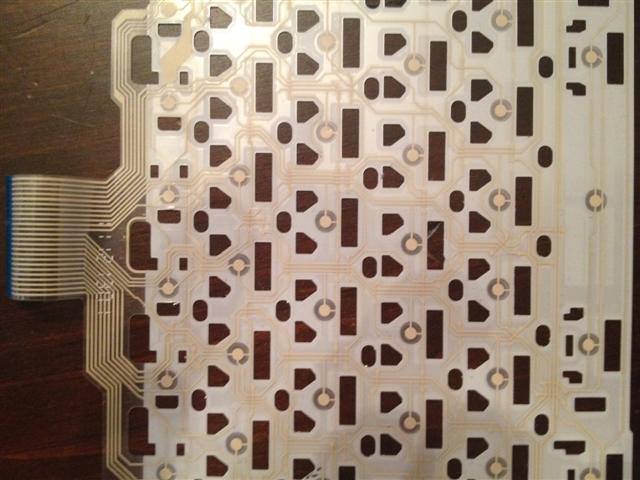 Posted by Rob Kiser on November 10, 2012 at 3:23 PM
Comments
Pretty soon no one will be able to tell you from the rest of the vagabonds with their belongings strapped to their bodies. :-)
Posted by: sl on November 10, 2012 at 7:25 PM
Post a comment