« Trapping Coons Indoors | Main | Yosemite Ravaged by Fire »
September 3, 2011
Postcards from Nowhere: Yosemite, The Central Valley, and The Great American Desert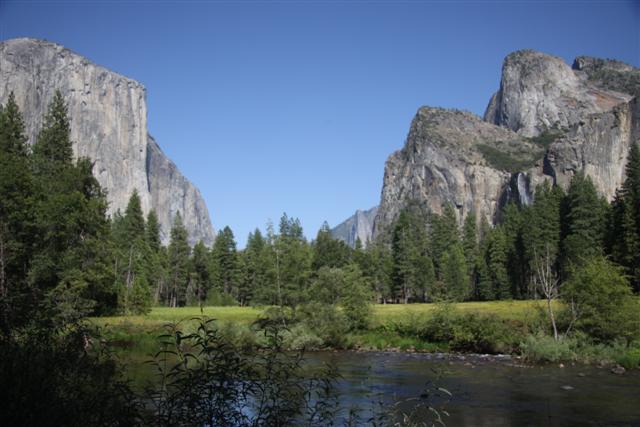 I recently drove the XR from San Francisco to Denver. The initial plan was just to drive the bike from San Francisco to Yosemite and check out the park, as I'd never been there. But once I got into Yosemite, I figured, "ah...what the h3ll. It's only a thousand miles of desert between me and home. I'm doing it!"
So, after driving across California's Central Valley into Yosemite park, I went up over Tioga Pass, down to the "Whoa Nellie Deli"/Mobil station at Lee Vining and Mono Lake, then across the Great American Desert back to Colorado. I drove across the desert on two-lane black-topped roads, namely California State Highway 120, US 6 and US 50, widely acclaimed as the Loneliest Road in America.
This is a slideshow of some of the 5,000 shots I took on the one week solo journey.
The images were all captured on a Canon EOS 50D frame and a Canon image-stabilized, ultra-sonic telescopic zoom lens - either the EF-S 17-85mm f/4.0-5.6 IS USM or the EF 100-400mm f/4.5-5.6L IS USM. I ultimately chose not to take my big lens, as it weighs too much and would have required a trailer to pull it, I think.
This slideshow features a song that I couldn't get out of my head when I was driving across the Great Basin desert of Nevada for whatever reason. Initially, I thought the song was by Coldplay, but it turns out it's Never Say Never by a local band, The Fray.
The images are compiled into a 15 Meg (4:08 Adobe Flash slideshow (yosemite.swf) that you should be able to open and view with any browser (Internet Explorer, Firefox, Safari, etc.). To view the slideshow, just click on the photo above. If you want to view the slideshow as a Windows executable, you can play this version (yosemite.exe), and it allows you to play, pause, skip forward, backwards, etc.
Update: Here's the recovered version of the slideshow.
Image post-processing was done in Adobe Photoshop CS5 Extended. The slideshow was created using Imagematics Stillmotion Pro.

Lyrics and route in the extended entry.
Click here to view the other slideshows.
The Fray
"Never Say Never"
Some things we don't talk about
Rather do without
And just hold the smile
Falling in and out of love
Ashamed and proud of
Together all the while
You can never say never
While we don't know when
But time and time again
Younger now than we were before
Don't let me go
Don't let me go
Don't let me go
[x2]
Picture, you're the queen of everything
As far as the eye can see
Under your command
I will be your guardian
When all is crumbling
To steady your hand
You can never say never
While we don't know when
Time, time, time again
Younger now than we were before
Don't let me go
Don't let me go
Don't let me go
[x2]
We're pulling apart and coming together again and again
We're growing apart but we pull it together, pull it together, together again
Don't let me go
Don't let me go
Don't let me go
[x4]

Posted by Rob Kiser on September 3, 2011 at 7:22 PM
Comments
Hi Rob, you have some classic shots there and the way you pulled it altogether with music and the racoon, kids and butterfly - loved it!
Posted by: ej on September 5, 2011 at 8:15 AM
Thanks, Eva. The girls had a great time last night. They roasted hot dogs on the camp fire, and then made Smores in the "2nd Annual Invitational World Smore Competition" (it was a tie). But they had fun I think. They seemed to play together well.
Rob
Posted by: Rob Kiser
on September 5, 2011 at 10:09 AM
I always enjoy these 3 minute journeys...this was no exception. Thank you!
Posted by: Chelsea on September 5, 2011 at 1:01 PM
Thanks, Chelsea. I'm glad you liked the shots. It was a beautiful ride. Out in the desert, you sort of start going stir crazy with no one around. It's so lonely, that you wave at every car you pass, as you only see a few people an hour, at best. The desert isn't a great place to break down or run out of gas. I'm glad I made it across without incident. What do they say..."God watches out for fools and children.."
Posted by: Rob Kiser
on September 5, 2011 at 1:54 PM
Post a comment