« The California Bike: Day 5 - Home Sweet Home - Green River, UT to Morrison, CO | Main | Postcards from Nowhere: Yosemite, The Central Valley, and The Great American Desert »
September 3, 2011
Trapping Coons Indoors
We came home yesterday to a kitchen ransacked by raccoons and this is Jennifer's observation:
"Dad...I hate to tell you this...but I think you're going to have to hire someone to trap the coons. We can't keep living like this."
I'm like..."Oh no. I'll catch him. I just haven't been trying hard enough. I'll catch one tonight."
"Wan'na bet?"
"Yeah. It's a bet."
So, last night, I moved the coon trap right up against the cat door, and baited it with a week old Safeway rotisserie chicken and a two week old container of something that probably once was macaroni salad. I gingerly set the trap with a hair trigger.
Then, set the cat door to "In Only", and put Timmy inside the house. So, Timmy couldn't get in or out, but he has a litter box. So, no problem there. And when the coon comes in, he goes straight into the trap, and he's caught.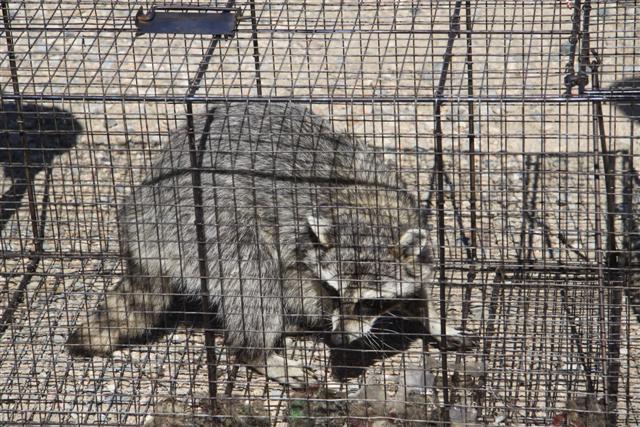 Posted by Rob Kiser on September 3, 2011 at 9:52 AM
Comments
Posted by: sl on September 3, 2011 at 12:14 PM
It's actually the 3rd one we've trapped. We trapped one outside and relocated it down the hill. The 2nd one, I trapped indoors and relocated it to heaven. The third one, we trapped last night and relocated down the hill. In the process, Jen lost her iPhone. Sucks.
Posted by: Rob Kiser
on September 3, 2011 at 12:54 PM
Post a comment