« Douglas Learns to Write | Main | The Lesson of the Three-Legged Coon »
August 28, 2011
Postcards from Nowhere: San Francisco to Alaska and Back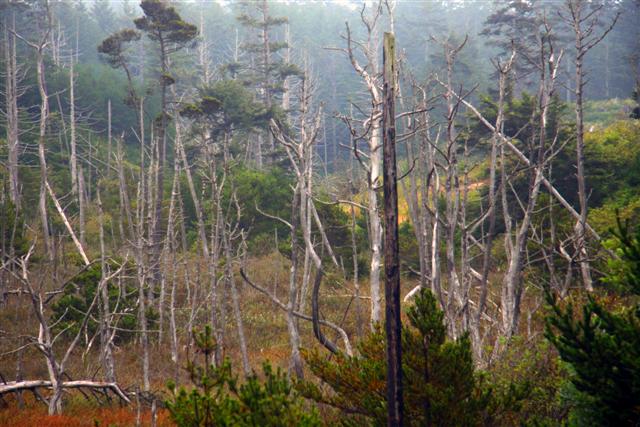 "I've gotta tie up my loose ends 'fore my skin turns to mange...I've gotta look at the sky and imagine I've found my place" - Deer Tick - Mange
This is a slideshow of some of the 10,000 shots I took on a two week journey from San Francisco to Alaska and back on a dirt bike.
The images were all captured on a Canon EOS 50D frame and a Canon image-stabilized, ultra-sonic telescopic zoom lens - either the EF-S 17-85mm f/4.0-5.6 IS USM or the EF 100-400mm f/4.5-5.6L IS USM. I ultimately chose not to take my big lens, as it weighs too much and would have required a trailer to pull it, I think.
This slideshow features a song that I heard one night sitting at the bar in Gearhart, Oregon. I was at the little resort there...Gearhart-by-the-sea, drinking and taking notes on the day's arduous journey and I heard this song in the background that made me want to hang myself. I asked her to turn it up and what the song was. She turned it up and said the song was "Mange" by "Deer Tick". Jennifer doesn't like the song, but I think it's awesome.
The images are compiled into a 17 Meg (5:36 Adobe Flash slideshow (alaska.swf) that you should be able to open and view with any browser (Internet Explorer, Firefox, Safari, etc.). To view the slideshow, just click on the photo above. If you want to view the slideshow as a Windows executable, you can play this version (alaska.exe), and it allows you to play, pause, skip forward, backwards, etc.
Image post-processing was done in Adobe Photoshop CS5 Extended. The slideshow was created using Imagematics Stillmotion Pro.

Lyrics and route in the extended entry.
Click here to view the other slideshows.
Above: The Trip Up - San Francisco to Hyder, Alaska, with points indicating where I started and where I spent each night on the way up.
Above: The Trip Back
Above: The Entire Trip - Round Trip Map

Deer Tick
Mange
These words they make the world spin here in steady rotation
Until the new words turn the new world into oblivion
Well at the end of the line and this new world feels pretty rotten
Then we'll go our separate ways to put new blood in our system
I've never seen eyes so hurt, the kind that scream my name
Now what can I make of life when it all seems like a game?
I've gotta tie up all my loose ends 'fore my skin turns to mange
So I've gotta look at the sky and imagine I've found my place
Posted by Rob Kiser on August 28, 2011 at 3:01 PM
Comments
Hey Rob,
wow, what a trip! You should post the route your followed to/from AK, or, at least, send it to me, so I can look at it with Isabella.
Wonderful shots, as usual.
enrico
Posted by: Enrico on September 6, 2011 at 9:59 AM
I have added the maps to the extended entry. But a better link is probably to go to here. This link has the route, more photos, and the daily notes as well.

Posted by: Rob Kiser
on September 6, 2011 at 3:34 PM
Post a comment