« Third Time's a Charm | Main | Coyote Trap on Order »
November 11, 2010
Cold Busted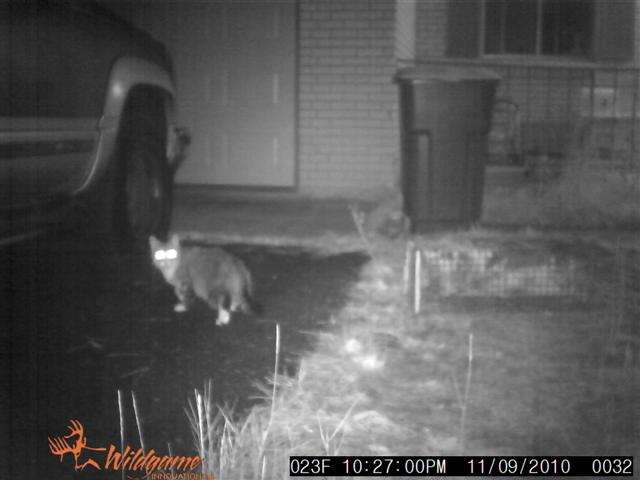 So, I pulled the memory card from the game cam today and it looks like there's a lot more critters out there than I'd realized. Aside from catching myself and Timmy, we've now photographed a fox the size of a pony, a raccoon the size of a bloodhound, two other cats, and a magpie.
Posted by Rob Kiser on November 11, 2010 at 4:35 PM
Comments
wow, quite a herd you have here - do you keep any rooms available for human guests???
Posted by: Lucy on November 11, 2010 at 5:29 PM
Oh yeah. We got plenty of room. Come on. No one here but the me and the cat.
Posted by: Rob Kiser
on November 11, 2010 at 5:56 PM
Post a comment