« John Steinbeck - The Pearl | Main | Feeding Ducks »
August 5, 2010
Zoobombers Ride Again!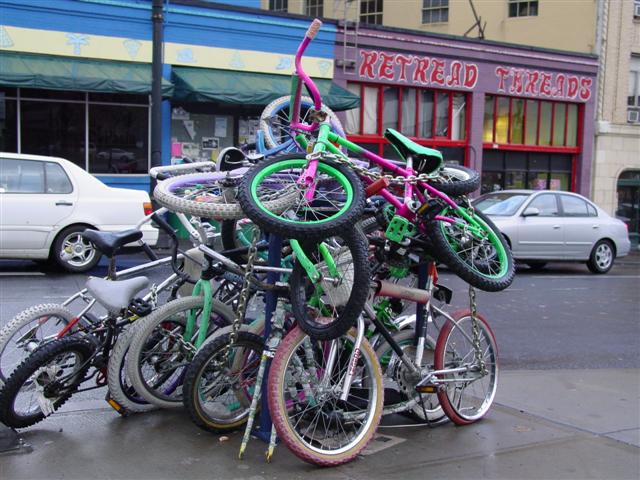 A bunch of Portland punks take their bikes on the MAX (free lightrail) and ride to the zoo exit. Here, they get off and take an elevator up to the zoo on top of the hill. This basically puts them high atop the hills just west of town. Then, they get high in the park, and race their bikes downhill at breakneck speed to Rocco's where they grab some pizza, and do it all over again.
It's sort of what people do in the socialist utopia that is the United States. I know because I rode with them when I was in Portland. They even got in trouble when the FBI Joint Terrorism Task Force failed to see the humor in a "Bomb the Zoo - Not Iraq" sign.
But that was a long time ago.
Now, apparently, they've upped the ante a bit and they're riding (bombing) down Ft Hood. It's all fun and games until someone wipes out on the downhill run and has to be airlifted off the mountain.
Photos from Portland:
http://www.peeniewallie.com/2005/06/puddletown.html
http://www.peeniewallie.com/2005/06/stumptown.html
Posted by Rob Kiser on August 5, 2010 at 11:39 AM
Comments
Post a comment