« Aquanuts | Main | Mary, Mary Quite Contrary »
June 24, 2010
Ulee's Gold
Alice called me and warned me that the boys were going to be stirring the bees so I ran outside and got a few shots while Bud and Matt made some adjustments to the hive. After their changes, the worker bees will store honey in the top section but the queen can't access it, so there won't be any bee larvae in that section...only pure honey.
The bees are amazing. Jennifer and I stood about 15 feet from them while they performed this complicated operation on the hive and no one got stung.
Matt handed us some honeycombe with bee larvae covered in honey and we dug the larvae out and ate the honey. Unbelievable. Jen and I stood there laughing, spitting out bees, and chewing on beeswax.
"I always wondered what "beeswax" was," Jen observed.
"It doesn't get any better than this," I offered.
Probably I should call it "Matt's Gold" instead of Ulee's Gold. It was all Matt's idea. Genius. Pure genius.
Now Jennifer wants to start a hive.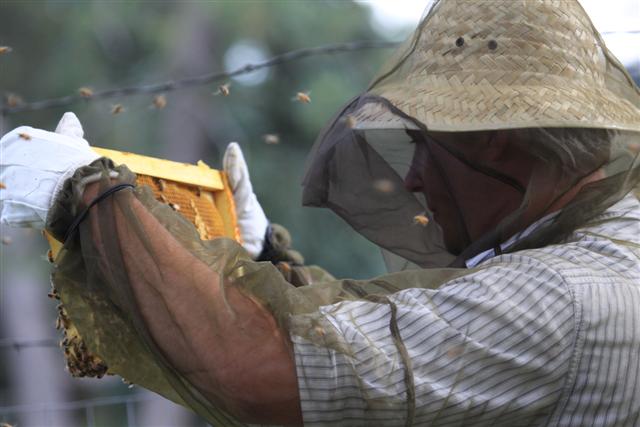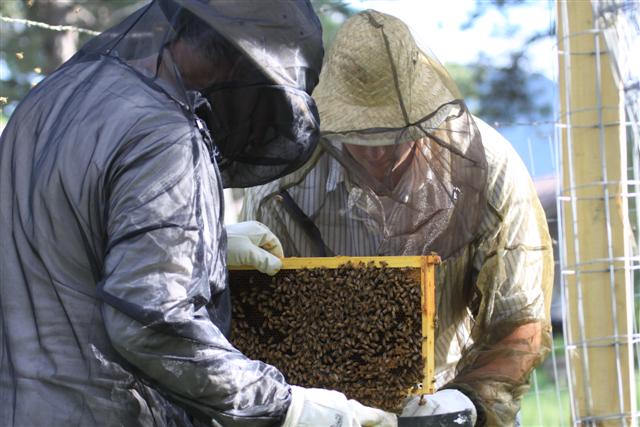 Posted by Rob Kiser on June 24, 2010 at 11:43 PM
Comments
Post a comment