« Ulee's Gold | Main | Jennifer's Treehouse »
June 26, 2010
Mary, Mary Quite Contrary
Every day after work, Bud and I go out and weed our gardens. It's a labor of love, really. It's not like you could ever get enough out of your effort to say it made sense. It's just something cool to do. Plant a little Obama garden and stay close to the land.
Bud usually gives me grief at the weeds in my garden. When I was out of town, it gor pretty ugly, and it took me a while to get it under control. Bud lampoons me in the evenings, yelling across the field "You should enter your vine weeds in the county fair."
But I finally got it all under control and this afternoon, we got a good little rain and, feeling ambitious after hanging floor joists for Jennifer's treehouse all day, I went out and hoed up another row and planted cabbages and lettuce.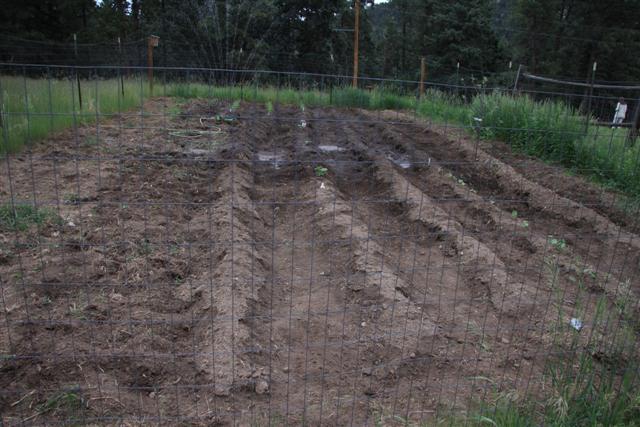 Row 7 /Corn
Row 6 Cabbage / Radishes / Corn
Row 5 / Corn
Row 4 Okra / Squash / Squash / Corn
Row 3 Okra
Row 2 Green Beans / Cabbage
Row 1 Peas
At this point, the Peas, Green Beans, Squash, and Corn is coming up. I've really not seen any okra to speak of. May need to replant it.
I'm reasonably sure my corn won't be "knee high by the fourth of July", but it's coming up. I'll have corn this year.

Posted by Rob Kiser on June 26, 2010 at 9:02 PM
Comments
Rob, you need some irrigation pipes, then you can water all of it at once.
Posted by: mop on June 27, 2010 at 8:51 PM
Probably this is tru. I could rig something up with PVC I suppose.
Posted by: Rob Kiser
on June 28, 2010 at 8:30 AM
Post a comment