« Enormous Boulder Shuts Down 285 Southbound | Main | Great-horned Owlets - Day 37 »
April 24, 2010
US 285 Reopens as Roadwork Continues
I went down and retrieve my truck and trailer today from the canyon on US 285 near Morrison, Colorado. They have US 285 reopened in both directions, but both southbound lanes are closed intermittently as they continue to clear debris from the shoulder.
They were able to reopen 285 last night by pushing the 60 ton boulder out of the roadbed using two John Deere 644 front-end loaders.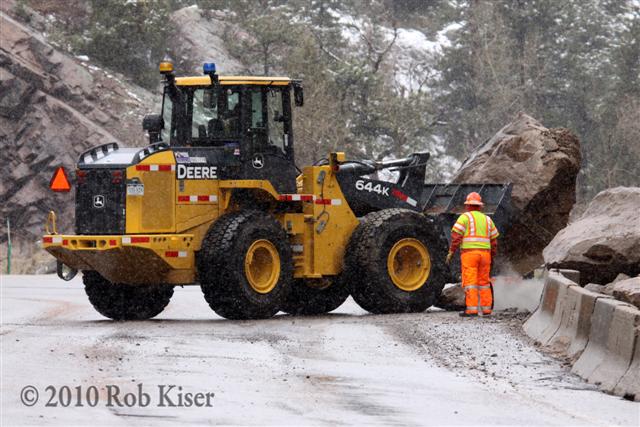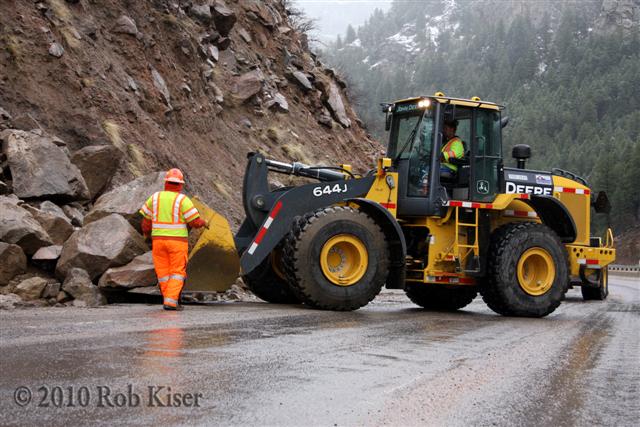 Technorati tags:

Delicious tags:

Folksonomy:These icons link to social bookmarking sites where readers can share web pages.

Posted by Rob Kiser on April 24, 2010 at 11:21 AM
Trackback Pings
TrackBack URL for this entry:>
http://www.peeniewallie.com/mt/mt-tb.cgi/3244
Comments
Post a comment
-->