« American Dipper | Main | Oh, to be young again... »
April 18, 2010
Great-horned Owlets - Day 31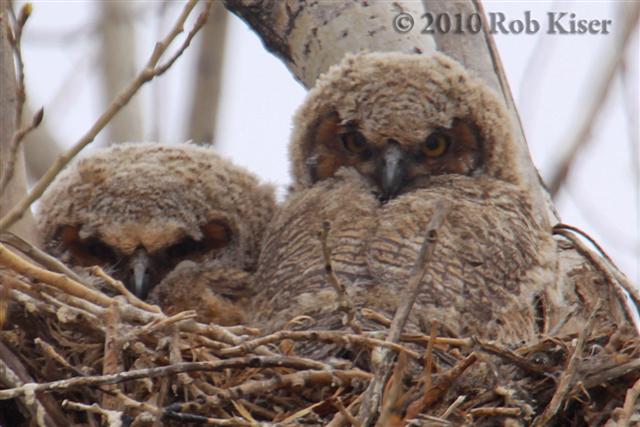 Above: Two Great-horned owlets sans mom..
It was warmer today, so mom took off and left the owlets to fend for themselves.
My best estimate as to when the owlets were born is March 14-17, meaning that in this photo taken April 17th, the owlets would be approximately 31-34 days old.
Categories: Photos, Birds, Owls
Posted by Rob Kiser on April 18, 2010 at 10:10 PM
Comments
Post a comment