« I'd Say This Was A Smart Move... | Main | Red-tailed Hawk »
March 23, 2010
Great-horned Owlet - Day 6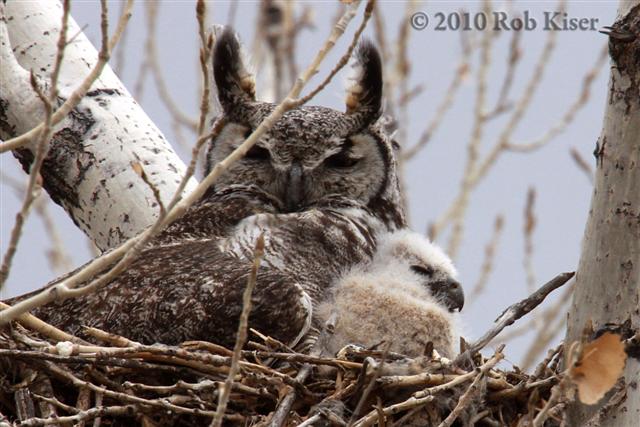 As best as I can tell, the mother only hatched one owlet this year. (Compared to 3 in 2009, and 2 in 2008). The eyes are possibly beginning to open somewhat at this point.
My best estimate as to when the owlet was born is March 14-17, meaning that in this photo taken March 23rd, the owlet would be approximately 6-9 days old.
Categories: Photos, Birds, Owls
Technorati tags:

Delicious tags:

Folksonomy:These icons link to social bookmarking sites where readers can share web pages.

Posted by Rob Kiser on March 23, 2010 at 4:25 PM
Trackback Pings
TrackBack URL for this entry:>
http://www.peeniewallie.com/mt/mt-tb.cgi/3168
Comments
Post a comment
-->