« The Nissan 'Leaf': A Solution to a Problem that Doesn't Exist | Main | Pixel Pitch Comparison Between Canon EOS 50D and 5D Mark II »
February 23, 2010
Is Obama a Lame Duck after barely one year in office?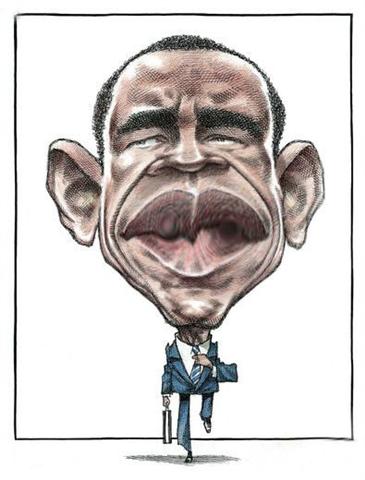 Some have observed that Obama is, essentially, a 'lame duck' after barely one year in office: That certainly goes along with my thinking. This one-term president is already planning his exit strategy 3 years down the road.
Not long ago, Rolling Stone was crowing that Bush 43 was "The Worst President Ever". I'm thinking that they'd have a hard time pushing that same headline today. My guess is that the Obamunist will indisputably own that title long before this despotic potentate strips the White House bare and retreats from D.C. to Chicago in a scorched earth policy that would make Sherman blush.
Posted by Rob Kiser on February 23, 2010 at 7:42 PM
Comments
Post a comment