« Birds on the Feeder | Main | Del Mar »
April 27, 2009
Whine Flu
When most of the world is running scared and freaking out about the "Whine Flu", I walked across the border into Mexico to check things out for myself.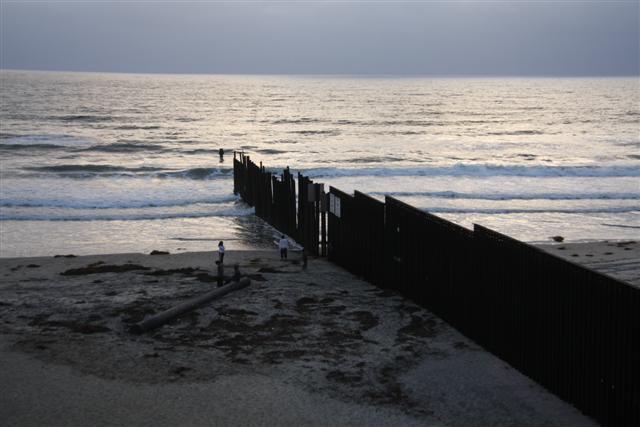 The photo above is kind of funny with the border fence going into the ocean. This was one of the main reasons I went into Mexico. I wanted to see if the fence went into the ocean. Logically, it sort of has to, but obviously, it had to end somewhere as well. So, this is sort of the compromise of where the wall meets the ocean. I've actually never seen a photo of this before. So, there you have it. A photo of where the U.S. border fence meets the beach.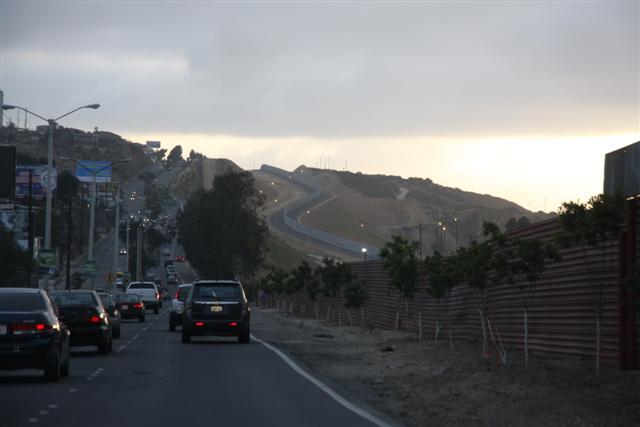 Note the old fence on the immediate shoulder of the road. Note the new border fence in the background that zig-zags up the hill. The new fence is much more substantial, obviously.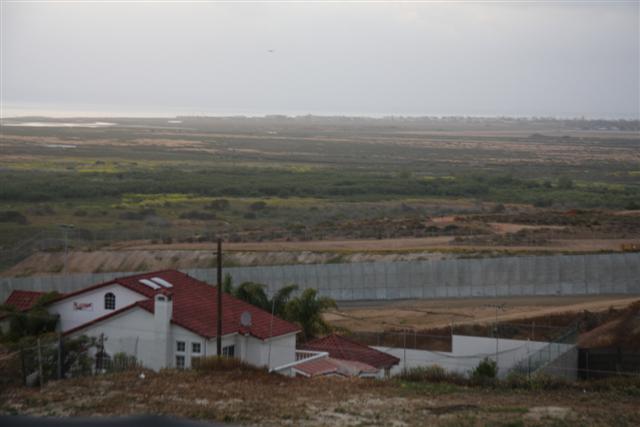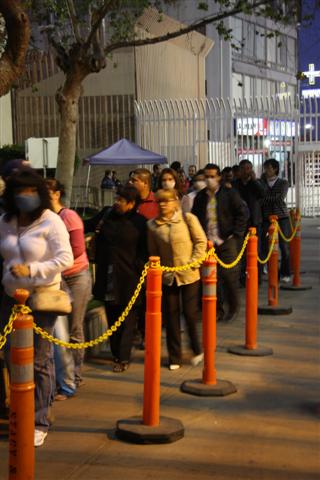 Posted by Rob Kiser on April 27, 2009 at 10:58 PM
Comments
Humming birds love Bottle Brush plants.
Nice Pictures.
I can tell what kind of flower the photograher is-A BIG PANSY
Posted by: Patrick on May 13, 2009 at 3:43 AM
Posted by: Rob Kiser on May 13, 2009 at 9:50 PM
Post a comment