« Robert A. Heinlein | Main | Red Fox »
November 1, 2008
Another Woman Driver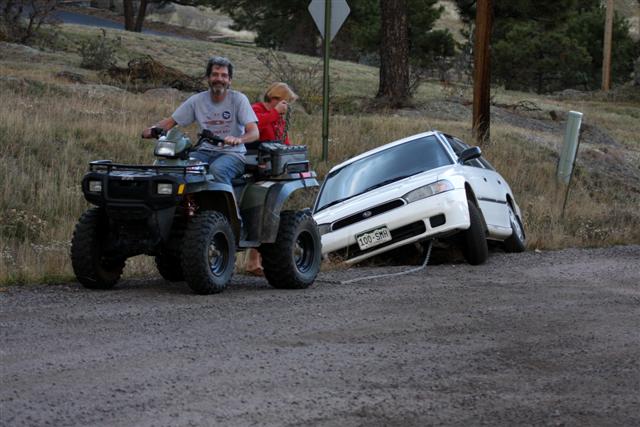 Last night, while the kids were getting all sugared up, the adults were sitting around drinking. Somehow, we started talking about the women drivers and I mentioned the incident in Carl and Ruby's field this summer. Two women, trying their absolute best to operate a motor vehicle, in broad daylight, and ideal weather conditions, managed to lose control of their vehicle, leave the road, run through his fence. They ended up smack-dab in the middle of Carl's pasture. No other vehicles or animals were involved.
And then tonight, after I went up to shoot some animals on George's farm, I was coming down the hill and found Tom hooking up his ATV to some woman's car and I was like "Weren't we just talking about this last night?"
"Yes we were," he replied.

Posted by Rob Kiser on November 1, 2008 at 6:13 PM
Comments
Post a comment