« Red-winged Blackbirds | Main | Women Drivers »
June 30, 2008
Female Drivers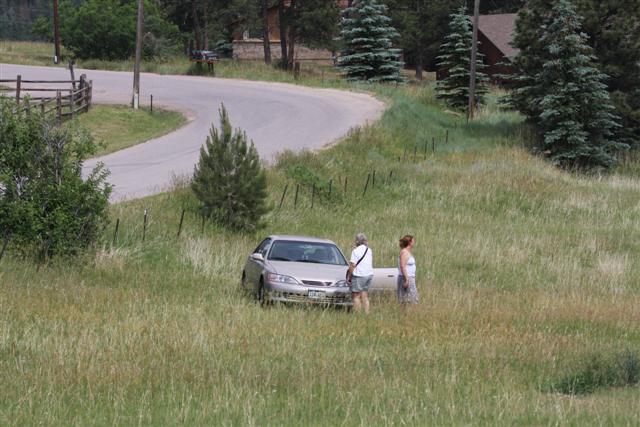 These two females were trying to drive an automobile today and somehow managed to crash the car through a barbed wire fence and end up in a field. This one-vehicle accident occurred in broad daylight in ideal weather conditions. Speed was not a factor. This was just two women trying their best to drive a vehicle down a paved road, and this is where they ended up.
My neighbors were out there talking to them. I told them to call the police as drugs were probably involved. Bernie assured me that drugs weren't an issue. I was like..."then explain to me how they ended up driving a car through a fence into a field in ideal weather conditions in broad daylight?"
Somehow, it all made sense to her. I suppose that females think alike. Bernie was probably looking at the car thinking "there but for the grace of God go I."
Posted by Rob Kiser on June 30, 2008 at 11:24 PM
Comments
Post a comment