« Secret Service Impersonators | Main | DNCC - Tuesday August 26th »
August 26, 2008
DNCC in Denver - (My 2nd Day in Hell)
There are more police in Denver than I've seen in some time. All the cops from the suburbs are working over the crowds downtown. They're wearing full body armor and carrying 46 oz. MK-46H Oleoresin Capsicum pepper spray - the "Riot Extinguisher". They're carrying arm-loads of blue plastic handcuffs. They're toting modified M4 Carbines with orange stocks, converted to fire pepper balls. Wearing full riot gear and carrying long black batons.
A tight formation of helicopters passes overhead. One is a Black Hawk Homeland Security Customs and Border Patrol (CBP). One appears to be a five-blade main rotor Russian Mil Mi-8 'Hip' helicopter. These are the same helicopters that infiltrated the city in June, when they lied swore it had nothing to do with the Democratic National Convention.
"The training has nothing to do with preparations for the Democratic National Convention, which will be held in Denver in August." - Special Operations Command Lt. Nathan Potter - June 18, 2008
But, it was hot today. Like...probably in the 80's or so. It was really hot. And, there was a mix up with my credentials, which I've straightened out now, but I couldn't get into the Pepsi Center.
So, I stood around shooting other people's credentials in the shade, but there really wasn't much happening. I was hoping there'd be tear gas and revolution and blood in the streets, but all I saw was a loose coalition of idiots meditating in the shade like Ladka on Taxi, and some religious nuts talking about voting for Jesus. So, there were plenty of confused and misguided and just generally dumb and unpleasant people, but there wasn't anything terribly exciting going on.
No police on horseback shooting tear gas at stone throwing youth. Nothing like the Recreate '68 I'd hoped for.
So I rode my motorcycle around the town, looking for some excitement. The police had shut down Auraria Parkway and Speer and I had a hard time getting around, even on a motorcycle.
I don't know the roads very well because the truth is that I haven't been to Denver in years. I know Austin, Honolulu, San Francisco, and Portland far better than I know Denver, odd as that may seem. I just don't go down there that much.
I walked into a Qdoba, nearly dying of thirst and tried to make small talk with them while they made my burrito.
"Is this a new location?" I asked.
"We've been here 13 years," he replied.
"Oh. Right."
I used to work in downtown Denver, but that was 12 years ago and everything's changed. I hardly recognize the place.
Eventually, I found a ton of people walking up and down the 16th street mall, so I parked my motorcycle and wandered around for a bit. Some cops grabbed a kid off a bicycle and tried to break his arm, but in the end, even the police lost interest in torturing him and watched him ride away. I'm sure the police were as disappointed as anyone that the scheduled melee failed to materialize.
I wandered down as far as Tremont street where the crowd began to peter-out and I turned to go back. One thing I learned in New Orleans and Amsterdam is that there's safety in numbers and when the crowd thins out, it's time to turn around.
I'm wondering if my motorcycle will be there when I left it. (Dirt bikes pretty much don't have keys - you just kick start them and drive away - that's how that works.)
But as I turned to head back, I caught a whiff of something delicious. I turned to discover a grown man selling waffles from right mack dab in the middle of the 16th street mall. A sign on the cart has a drawing of a bull smoking a cigar with text that says "Westword - Best of Denver - 2008 - Best Breakfast on the Go - Waffle Brothers".
The smell is tempting and I've smelled it before, but I don't know that yet. We're not there yet.
The guy is yammering away on his cell phone, kow-towing to some unseen female and I linger long enough, inspecting his waffles, that eventually he hangs up on her and I strike up a conversation with him that goes something like this:
"One day, I was standing on the streets of Brussels, Belgium, and I bought a Belgian waffle from a guy out of a panel van. It was the best waffle I've ever had in my life, bar none. It was piping hot and it had - and I know this part sounds impossible - but it had a liquid center of melted sugar."
Once you've had a Belgian waffle on the streets of Brussels, well, let's just say you're ruined for life. I mean, certainly Beginets and Malasadas and Sopapillas all have their place. And, don't get me wrong. I still eat waffles. I make Belgian waffles for Jennifer all the time. But my waffles are a poor substitute for what I once had.
And, worse still is the simple fact that I've never run into a single soul that would admit to eating a Belgian waffle in Brussels. It was a story that I could tell, and people would listen, but no one could ever really know. It's like describing color to a blind man.
I couldn't even bring myself to look at the man peddling waffles on the streets of Denver. All I was doing was insulting him, essentially. Telling him that, although I was sure his waffles were edible, nothing could ever compare with eating one in Brussels.
But then, he handed me a bag of peculiarly shaped sugar crystal lumps, the likes of which I've never seen before.
"What's this?" I asked.
"This is nib sugar I import from Belgium in 100 pound sacks. The sugar is mixed into the batter and when the waffle is heated, the nib sugar on the outside of the waffle is carmelized, but the sugar crystals in the middle melt and form a liquid core...."
He was going on and on and I looked at him and slowly I realized that he knew how to make true Belgian waffles. He was a kindred spirit.
"This waffle iron," he continued, " is made in a town outside of Brussels and we import them into the U.S. It is the best waffle iron in the world."
"But...how did you discover them? How did you know?" I asked him.
"On September 11th, 2001," he began," I was in Brussels on business. But after I completed my work, I couldn't fly back because air traffic was basically shut down all over the planet. So I ended up spending about three weeks in Belgium. During that entire time, I was eating about 3 waffles a day. When I got back to the United States, I decided that I might be able to earn a living selling these waffles."
His eyes lit up like a man possessed. Belgian waffle officianados talk about them in hushed tones, the way drug addicts talk about crack or crystal meth. They grit their teeth, rub their arm hairs, and lose focus on the world around them.
"I had just left the Royal Military Museum," I began, " and by chance, a 10K race was ending beneath the Triumphal Arch and people were hawking Belgian waffles. They smelled delicious, but I didn't have any Belgian Francs."
I recounted the story slowly, sparing no detail, with my new acquaintance.
"The smell was maddening. I had French Francs, Dutch Guilders, and U.S. Dollars, but no Belgian Francs. Of course, this was all before the Euro - but they wouldn't sell me a waffle and I was drooling because you could smell them for miles. And they weren't much...less than a dollar, I think, and finally, I convinced someone to sell me one at a scandalous exchange rate and God as my witness it was the best thing I'd ever put in my mouth."
"I was trying to ask the man what it was and why it was so good and how on earth could it have a liquid sugar center, but he didn't speak English. So, all I could do was carry this little mystery around with me for all of these years."
I gritted my teeth and rubbed my arm hairs and lost focus on the world around me.
"The waffle you had is not one that they normally make in Brussels," the man behind the cart explained. "It's actually from the town of Liege, about 100 km east of Brussels. This is where we import all of our ingredients from."
"I knew that, if I could ever come back into the United States and make Belgian waffles like the one I ate in Brussels, I would be a rich man," I continued. "I've told my daughter countless times about that waffle. Just last week she told me that she wanted to go to Brussels next summer to try a waffle for herself."
"Here," he offered. "I'll spot you one." He was offering me a waffle for free.
"Oh no. That's fine, thank you. I wasn't trying to beat you out of one. I just reminiscing with strangers. I'm bad about that. What I really want is for my daughter to try one. I want to come back here with her this weekend. You'll be here? Right here?"
"I will," he said.
And I wandered back to my motorcycle and it was still where I'd left it. No one stole it. The cops didn't ticket it or tow it. And I drove home, happy that my dismal day among the Democrat demagogues had ended on a happy note.

Westword - Best of Denver - Best Breakfast on the Go - Waffle Brothers.
http://www.wafflebrothers.com/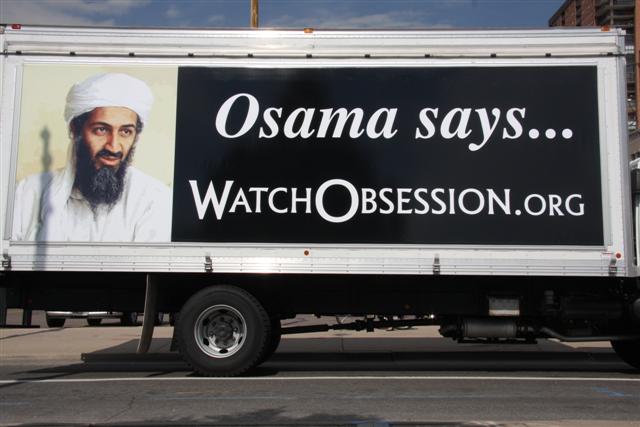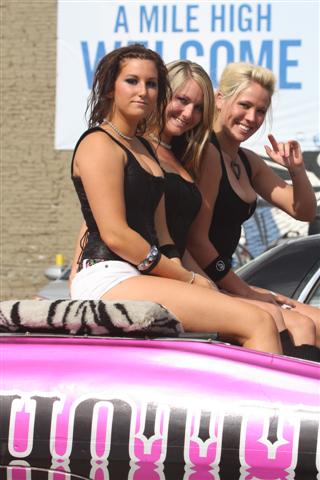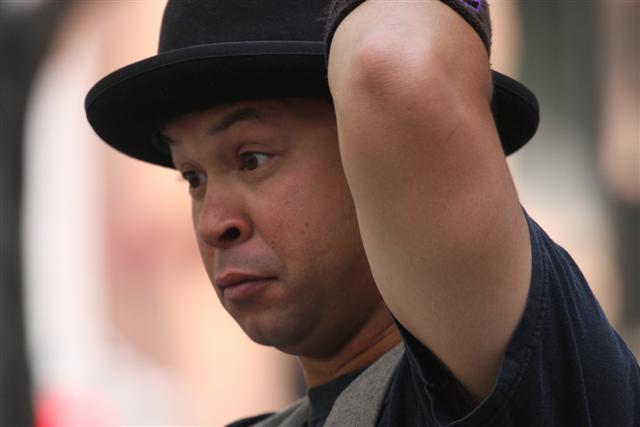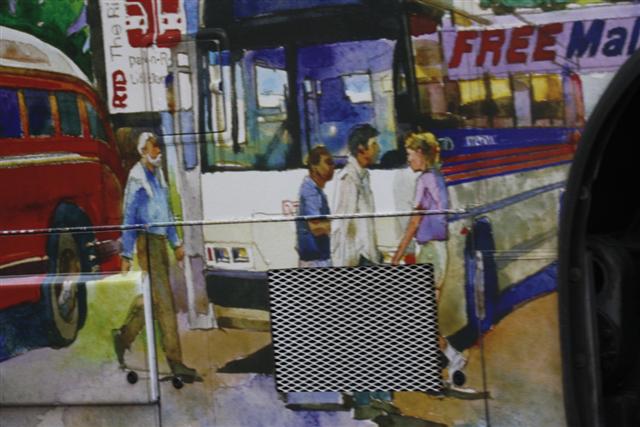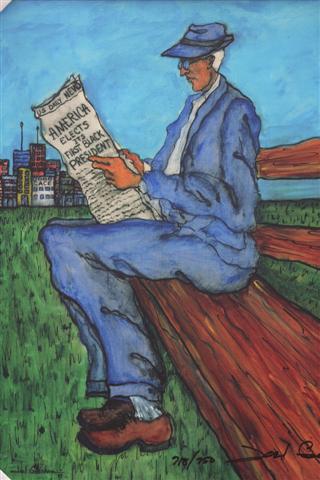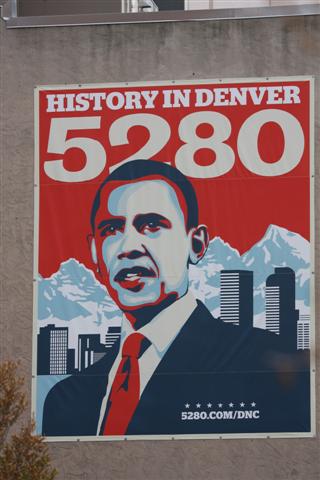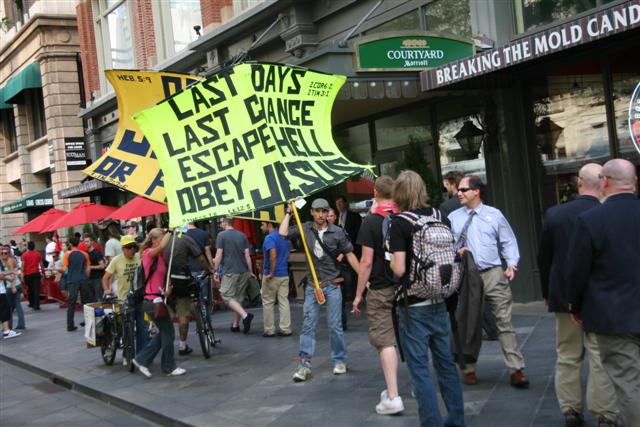 Posted by Rob Kiser on August 26, 2008 at 12:03 AM
Comments
Post a comment