« Shhhhhh. Be Vehwy vehwy quiet... | Main | What Does the Fox Say? »
November 14, 2013
"Weird Harold" and the Monticello High School Gymnasium Mural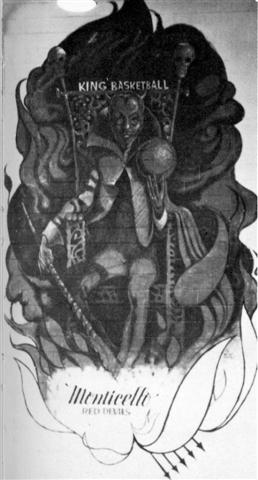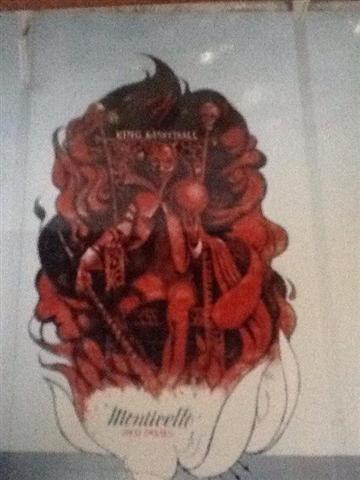 "Harold Smelcer" is the man that painted the mural above. His nickname is "Weird Harold". He was an out-of-state college student at USM. He painted the mural in 1968. It was painted over some time in the late 1980's. More details below, courtesy of Joe Evans, via the Facebook Group "Growing Up In Monticello":
According to Joe Evans:
I know there has been a lot of interest about this picture [Monticello Red Devil Picture on old gym's wall]. That was a picture of Monticello High School's mascot up until I think the late eighty's.

After some assistance from Gina's relative who went to Southern in 1968 we spoke with Weird Harold yesterday, October 31, 2013. [...]

I called him about 8:00 PM. We had a good conversation about the painting which he remembered and how and when it was done. It was done in 1968 [...] starting Friday after Thanksgiving or first week of Christmas Holiday's.

"Weird Harold" remembered most everything about it like I had originally discussed about this picture, but remembers painting on the scaffolding (supplied by Pete's daddy who was a superintendent when St. Regis and was building the mill). Because of it not being the most stable of platforms, he was nervous and remembered looking down at some of us in the gym and saying we looked about two feet tall.

His connection [...] came from his fraternity brother Carl Aycock and through Coach Pete Aycock, Carl's brother. Besides being Carl's fraternity brother, Harold also painted a mural on the wall of their frat house, FAE, which I think ultimately is how all this came about. He graduated from Southern and went into the army, stationed in Virginia. He met his love of his life in Virginia, married her, and just so happened her school mascot was--------- You guessed it a RED DEVIL. (Isn't that coincidental?) He told me they had several laughs about this yesterday talking about something that happened 45 years ago and the similarities of it, on Halloween to boot. He still paints for himself and has many FOND MEMORIES about the PEOPLE he met when he was in Mississippi, over any other he has met anywhere in his life-time.
Apparently, Mark Clay and Bob Jones also helped with this painting, and they signed the mural as well.
Related posts:
10151862721037692
10151984707612692
10151957198827692
10151987737817692
Posted by Rob Kiser on November 14, 2013 at 7:35 PM
Comments
Post a comment