« Postcards from Nowhere: Peoria to Panama - Day 9: South Padre Island, TX to Tampico, Mexico | Main | Postcards from Nowhere: Peoria to Panama - Day 11: Veracruz to Ciudad del Carmen, Mexico »
May 29, 2013
Postcards from Nowhere: Peoria to Panama - Day 10: Tampico to Veracruz, Mexico
Update: I am alive and well and resting quietly on the shores of the Gulf of Mexico in the town of Veracruz, Mexico.
Wednesday May 29, 2013
Motorcycle Odometer (at end of day): 2,557
Motorcycle Odometer (at end of day): 2,223
Miles driven today: 334
Today..hmmm
This morning, I wake up late and start driving. Always, I want to shoot the madness of the city in the morning, but never I can. The cameras have slept in the freezing cold hotel room with me all night, so in the morning, I take them outside, and they just fog up completely and won't shoot at all for at least an hour.
Lost as always, of course. It's a funny thing to be lost in a country where you can't even speak the language. Almost maddening, but I chose this little adventure - no one forced it on me. So, I do the best I can.
I find a Walmart and I want to tighten my chain, so I into the parking garage, and start trying to figure out how to tighten it. I have the owner's manual, and a small tool kit that came with it. But i can't find a wrench that fits the chain tensioner adjustments. I'm not clear why this is. I assume that it has to be metric, but none of the KTM metric wrenches fit it. They're either too big or too small. So, I buy some walmart wrenches. Same problem. Nothing fits it. Finally, I buy a U.S. 7/16 and a 9/16 (all I could find). Still, nothing fits. I tighten my right rear view mirror, so at least I have that working, sort of. KTM has missed the trick here. On two things. 1) The rear view mirror should not "break loose" when the wind pushes against it. Honda has this all figured out, so, KTM, you might want to check with them. As to why I can't tighten my chain with the tool kit that came with the bike, again...no rational explanation exists. Thanks for that, KTM.
Now, I'm lost in Tampico again. I don't have a GPS, and I desperately need one. Or, rather, I should say that I have 2 GPS units, neither of which works. So, yeah, I definitely need a GPS. Maybe I'll pick one up in the morning.
Lost, lost, lost, circling the slums of Tampico again. Finally, I stop at a Pemex and get directions. OK. So, I've got to cross the bridge (puente). Got it. Now, rolling south along Mexico 180. The plan is loosely to follow the coast, down through Texpan, and on into Veracruz.
But I'm really not making good time. I keep stopping for gas, or to take pictures, or to eat snacks on the side of the road. I never really know what to do on these trips. It's so hard to know when to stop, and when to keep going. I usually end up screwing around for half the day, and then I have to drive like a bat out of hell at the end of the day to got to my destination.
The entire country of Mexico is founded on the premise that life would be better if only it had a soundtrack blasting your ear drums down into your skull. That girls ears should be pierced as they exit the birth canal. That trees should be painted white for at least the bottom six feet. That speed bumps are more effective at slowing down cars than writing tickets.
There must be no safety net here, as the country seems mired in inconceivable poverty. As I'm driving, I observe crews clearing brush with machetes. Like...seriously? It's 2013 and you've got men in the field swinging machetes?
Fires burn sporadically, unattended, along the sides of the roads. Old-skool slash-and-burn clearing of the land, I assume.
Other times, I see a family gathering wood along the right-of-way. People walking down the road with machetes. Always, if a man is walking, he has a machete. They do not wave. People riding bicycles. At every town, people stand in the streets selling bananas, coconuts, papayas, dried shrimp, sandia (watermelon)... you name it.
I am a sucker for these vendors, and I keep stopping and tasting and eating and drinking things from these street vendors.
My initial plan was to put up a couple of big 500 mile days to get across Mexico as quickly as practicable. And, it's true, I've certainly been able to knock out 500 miles in a day in no problem in the U.S. But the reality is that, down here, it's different. It's different for many reasons. First of all, the terrain is all completely new to me, so I'm in no rush to race through it. Secondly, the roads are not as good down here as they are in the U.S. Plus, every little town I come to has speed bumps, traffic, slow double-eighteen-wheelers, dump trucks, etc. So, it's really hard to make more than 300 miles in a day. So, I decide that I'll stick to the 300 miles a day plan and just deal with i
I have not seen other motorcycle adventurers down here doing what I am doing. Or...OK...I saw one. I saw a guy on a BMW GS1200R yesterday with saddlebags. He's the only other person that I have seen in two days that appears to be touring the country by motorcycle.
I finally make it as far as Tuxpan, Mexico, where I get terribly lost again. I really do not like driving in the cities of Mexico. The traffic patterns are so foreign to anything I am used to. I finally just give up stopping at red lights. If it's clear, I just go. It's not really worth it. And, I've got to make up time if I'm going to get down to Veracruz by sundown. I will not drive the motorcycle at night. It's too dangerous, for all sorts of reasons. Animals in the road, highway men on the road at night, running out of gas...all of these are bad things. Must get to town by dark thirty.
Now, south of Tuxpan, we're following the coast of the Gulf of Mexico. Gone is the warm air, now, the cool refreshing breeze of the Gulf of Mexico. Now, the road is better. Still following Mexico 180 south. Now, however, i decide it's time to get moving.
The scenery is much better now, and I do snap photos from the saddle occasionally. I let go of the handlebars and shoot through the lens as I'm driving. But now, I decide to really open the bike up and let it run. The road is much better now, and I'm running 80 mph. 90 mph. The greatest danger I have is coming up behind someone to fast. A few times, I come up behind a car going too fast and don't realize it, and have to lock up the brakes a bit.
Now, I'm passing people where there's very little margin for error. This is where the KTM exceeds. I can go from 60 to 100 in about two seconds. So, if you need to pass and don't have a lot of room, this is the bike you want. I'm racing through the countryside, really terrorizing the country now because, at this point, I realize...this area is not patrolled at all, for whatever reason. There are hardly any soldiers, federales, or state police here. Those guys are all back up on the border. This road I'm on is wide open and I'm flying now. Trying to get to Veracruz before sunset. It's going to be close.
The nice thing is that I haven't seen any deer down here. In Colorado, I'm deathly afraid of deer, elk, and even moose. But down here, the only animals I see as a threat are those grazing on the shoulder of the roads...goats, cows, horses, donkeys, etc. And these are normally (but not always) tied up with a rope around their necks.
So I'm cooking, heading south, still trying to fix my stupid rear view mirror while I'm driving, and then the silly thing falls off. Drops into the road going 90 mph. I go back and get it, dog-cussing KTM the whole time for making this stupid thing backwards.
At some point, I try to get my GPS to work, it also falls into the street, but I'm able to fish it back up to the bike by the USB cable.
I'm really pushing the bike now, trying to see how fast I can get it to go, but once I get north of 120 mph, the road isn't really smooth enough for me to see clearly. My head and helmet and glasses start shaking and eventually, I decide it's just not worth trying to go over 100 mph.
But I have, at this point, completely given up on following the law down here. The reason is that the laws are not enforced. And, if they're not enforced, then you'd be a fool to follow them.
Finally, I come screaming into Veracruz at about dusk. I run the lights, Ignore the traffic signals, until finally, I see red and blue lights behind me. I'm like..."wtf was I thinking? I have no insurance. I'm in the country illegally. This is not going to be good."
But instead, he just drives past me. I have no idea why his lights were on, but it scared me pretty good.
I ask a few people for directions, and promptly find a room on the beach with wireless internet, and I'm done for the night.
I will try to make it to Ciudad Del Carmen by tomorrow night.

Photos in the Extended Entry.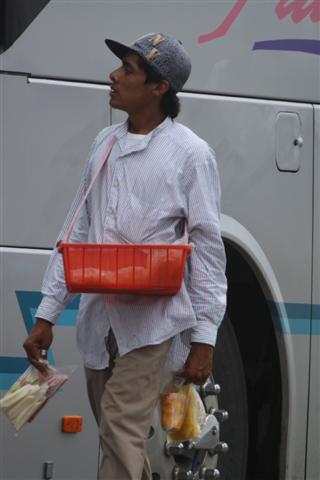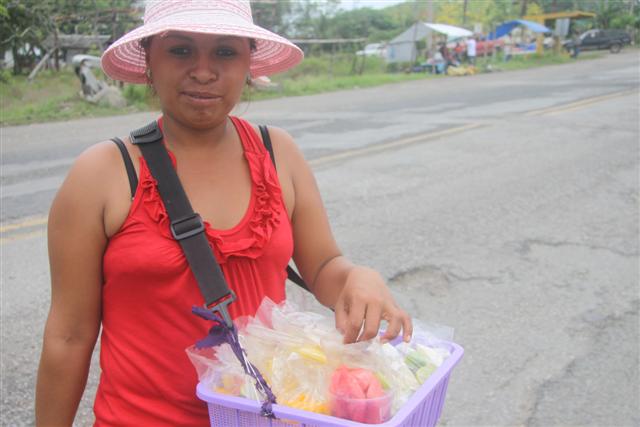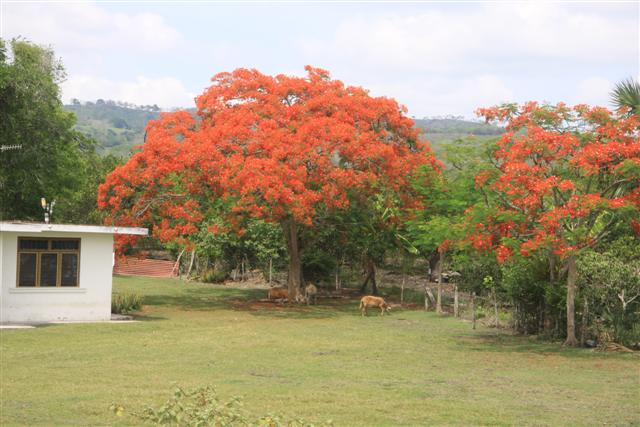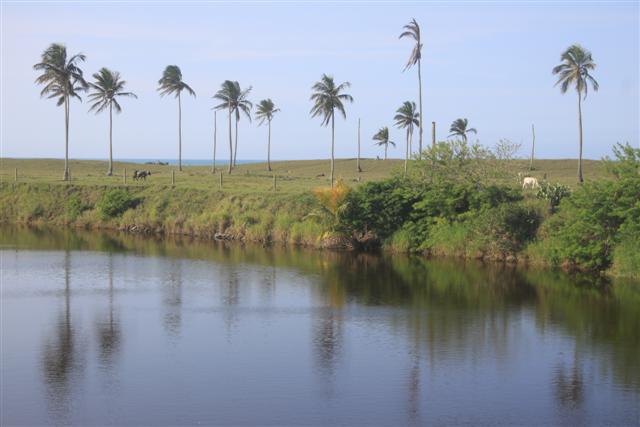 Posted by Rob Kiser on May 29, 2013 at 9:23 PM
Comments
Awesome. My father is from Sobrerete Veracruz. The news you probably heard about Matamoros, is regarding the child kidnappings. Word of mouth is young children from Brownsville and Matamoros, are being kidnapped and killed for their organs to sell. I have yet to see whether it's true or not but parents are on edge. Plus there are more police patrols around local playgrounds in Brownsville.
On a brighter note, I'm so glad I came across your path to see this journey of yours. Be safe.
Posted by: Michelle on May 29, 2013 at 10:04 PM
Thanks Michelle. it was great meeting you. Stay in touch. :)
Posted by: Rob Kiser
on May 29, 2013 at 10:50 PM
Out of 196 countries, why Panama?
Posted by: Mark on May 30, 2013 at 11:04 PM
Panama is the end of the road if you're driving south. It's as far as you can go. The PanAmerican highway ends at the Darien Gap. Other than that, no real reason.
Posted by: Rob Kiser
on May 31, 2013 at 9:16 AM
Post a comment