« Doug Hits the Road | Main | Day 1: San Francisco to Carmel-By-The-Sea »
May 14, 2012
Day 0: Denver to SFO
I drop off Jennifer and Ivy at Michelle's house and go to shoot the owls.
A few owl photos.  I'm confronted by the little Ranger Rick woman at the gate.  I need to apply my sticker to my truck windshield.  'OK' I reply.  But I don't stick it on.
A woman comes up when I'm shooting the owls and tells me I'm not allowed to be there.  I just ignore her and eventually she leaves.
I shoot a Western Meadowlark trying to attract a mate.  Then back to the house alone alone alone.
Somehow, it's 4:00 p.m. and I'm flying out tonight and that doesn't leave me a lot of time for loafing.  I decide to knuckle down and try to pull the starter from my donor bike.
I go onto the internet and download the service manual for a Honda XR650L.  Somehow I don't have one of these already.  
I print out two pages related to pulling the starter and in the garage, I realize that every socket wrench I own is in California somehow.  
Eventually, I cobble together enough tools so I'll be able to do some simple repairs.  I get the starter freed in about 5 minutes, but the starter won't come out without pulling the carburetor.  The manual was clear on this point.  I ignored the manual because I'm incapale of taking simple directions.  So, basically, I'm wrestling with a South Indian Monkey Trap.  I can see the starter.  It's free.  I could remove it, if only the carburetor and the exhaust manifold weren't blocking it in.
Eventually, I admit defeat and realize that I will, in fact, have to pull the carburetor, as clearly indicated in the manual.
I break down and start pulling hoses and cables but the manual shows something I need to remove that I can't find.  
The problem is that, it's on the bike.  I know it is because I've seen it before.  Only I can't find it.  Eventually, I discover that it's only on the California edition of the motorcycle.  I check my other bike, adn sure enough, it's on one bike, but not the other.  Classic.
It's going to be close.  We're going to go down to the wire on this one.  No time to shower. Shave.  Any of that nonsense.  If I can pull this starter and leave for the airport on time, it will be a miracle.
So I'm pulling tubes and cables and finally, the carb comes out.  The starter comes out and it's time to fly to the airport.  Only now does it dawn on me that there's no way in hell that the TSA is going to let me carry a bomb onto the plane.  And that's exactly what this looks like.  Two long wires going to a right circular cylinder.  It looks for all the world like a pipe bomb.  And it smells like gas.  I clean it up in the sink as best I can.  Now it looks like a shiny clean bomb, but it doesn't reek of gas any more at least.  So there is that.
Now, I just have to trap the cat, run it down the hill, and drop it off at Jen's.  On the way, I call in a payment to get my phones reconnected.  So now, my phone is working.  I call Michelle and Jen but neither one answers of course.  I have to fill up the truck in Morrison.  So I stop to fill up.  Start the gas rolling and climb back into the truck to wait for it to fill up and call Jen and Michelle 140 more times.  Why does a woman have a phone if she won't answer it.  What is the purpose?
A woman should have her cell phone nailed to her forehead like a crucifix. And when it rings, it should send a taser-like shock through her body if she doesn't answer it by the second ring.
Somewhere there is a beeping noise.  It appears to be coming from the gas tanks for some reason.  I keep the doors closed and pretend like I don't hear it.
Presently, the little man in the gas station comes out, presumably to investigate why the pump are beeping like they're about to explode, leveling the entire town, and incinerating it's population in an instant.
He approaches my truck and says "Did you know there's a cat under your truck?"
And I'm like oh Holy Mother of God I did not know that.  Thank you for telling me.  Wow.
I get out and sure enough, Kitty is hiding beneath the truck.  I walk around it a few times and finally manage to reach under the truck and grab one of his hind legs.  I drag him out and throw him back inside the truck.
Finally, Michelle answers the phone and I tell her..."I'm going to miss my flight.  You need to get in your truck and start driving." and she does.  I meet her and stop and throw the cat at her and take off of the airport.
I get to the airport on time but when we start to board, somehow I've lost my boarding pass, which makes me nuts, of course.  The woman at the gate prints me another boarding pass and I board, but now I have to go all the way to the back of the plane to find a window seat away from any screaming fetuses.
Now, I'm sitting by the window on the next to the last row of the plane.  I check to make sure the seat reclines and it does.  Thank God for small miracles.  
The flight is going to be completely full. And there are two empty seats beside me.  Now, I know who's going to end up in those seats.  There is no doubt about this.  It will be two enormous large social misfits.  Probably 6'7" tall.  Headphones.  You know the drill.  
This much is certain.  It is my destiny.
But instead, two beautiful blondes sit next to me.  Now, in all my life, this has never happened.  This is not my life.  
I motion for the younger one to sit down.  "Have a seat, shorty" I motion to her and smile.  She's stunning.  The lady behind her sits down on the aisle.  Things are looking up.
They live in Denver.  In San Francisco to sight-see for the week. They're staying somewhere near the airport.
What to do in San Francisco.  What to do indeed.  What would I tell someone to do?
Go do the touristy stuff.  Fisherman's Wharf.  Alcatraz.  Coit Tower.  Twin Peaks.  Ride the Cable Car.  Lombard Street.  Ghiradelli Square.  Maybe ride a Trolley.  Go eat at Scoma's.  
The one girl sitting by me wants to hear my tunes so we swap phones and listen to each others songs for the whole flight.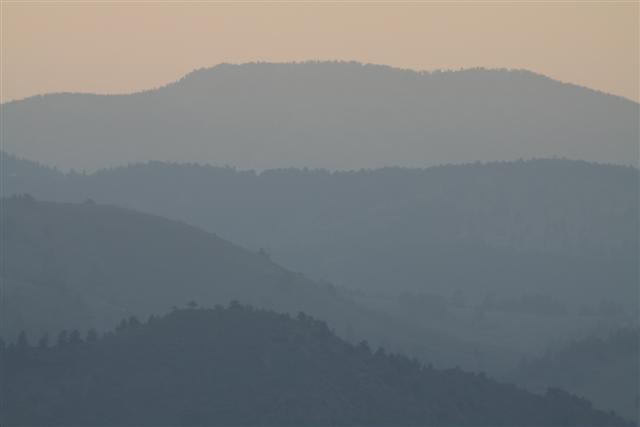 Posted by Rob Kiser on May 14, 2012 at 11:20 PM
Comments
Post a comment