« Day 2: The Lost Coast - Mendocino, CA to Gold Beach, OR | Main | Day 4: The Olympic Peninsula - Astoria, OR to Victoria, B.C. »
August 10, 2011
Day 3: The Emerald Coast - Gold Beach to Astoria, OR
Update: I am alive and well and resting peacefully at the mouth of the Columbia River in Astoria, Oregon.
Miles driven today: 343.1
Miles driven this trip: 833.6
Photos captured today: 808
Photos captures this trip: 3,087

Day 3: The Emerald Coast - Gold Beach to Astoria
In the morning, I go to the gas station and top off the gas. At some point, I realized that my backpack zipper had failed on Tuesday while I was running somewhere north of 90 mph. Miraculously, I don't believe I lost anything. I think my laptop kept it all in the backpack somehow. So, I decided to try to rearrange my load.
First, I opened the new Givi case to see what was in there. Now, the case is nearly impossible to open or close. It was designed by Italians, and last time I checked, they're weren't known for quality. I get the case open and root through all of my tools. I throw all of my non-metric tools in the trash. The bike is metric, and space and weight are extremely important on this trip.
Then, I take my backpack and divide the contents between my Filson tank bag and the Givi case. Somehow, it all fits, and now I can ride without a backpack. Woohoo!
I'm driving north up the Oregon coast on US 101 and a sign says fresh blueberries and I pull in. They have a private blueberry bog set up. I ask her if I can just buy some to eat, but no. She sends me into the bog and tells me I can eat as many as I want for free. So I'm walking around, from bush to bush (there are 14 different varieties in the bog) picking them and eating them. Avoiding the bitter ones, finally honing in on the sweetest bushes.
It turns out that this was the first day of the year (2011) they were open for business. Mighty tasty.
Whenever I'm trying to turn the bike around in as small of a space as possible, if I turn too far to the left, the horn sounds. If I turn too far to the right, the starter kicks in, killing the headlight, and attempting to start the already running engine. This is because my aftermarket Clarke 4.7 gallon "desert tank" is too large, plus I have the tank bag on the bike as well.
The "tank bag" is actually a Filson luggage bag from Circle 7 that I just set on top of the gas tank and ride down the highway going 85 mph with it balanced between my legs. This is a trick I learned in Mexico when I had to carry a gallon of gas between my legs for several hundred miles.
The new tires that I bought in San Francisco immediately before my departure were a stellar choice. And by choice, I mean, it was the only tires they had that fit my bike and I said "I'll take them". I couldn't tell you what brand they are or what size they are. But what I do know is that they don't have knobbies on them. They're pretty much just street tires. I think they said something like "90/10", meaning 90% on the street and 10% on the dirt.
But what I like about them is that this silly bike just hugs the curves like you wouldn't believe. So, they're not good at all in gravel, sand, or dirt, but on the street, in the curves, it feels like I'm on a crotch rocket instead of an enduro. I've never bought tires like this before in my life but I gotta say that, on the street, this is the only way to go.
The Emerald Coast
There was a portion of the coast I'd never seen before. Essentially, from Eureka, California to Tillamook, Oregon.
So, as I'm driving up the coast, I'm seeing places I've never seen before, and this is as good as it gets, in my book.
It's so hard to look at a map, plan a trip, and then actually execute it. I'm sure I'm not alone in this observation. To see your addled dimwitted plans actually come to fruition. It happens so infrequently for me, that I'm always amazed when something comes together as it should.
Peering out over the Oregon coast is like staring into the face of God. It's just indescribably beautiful. Makes the California coast look like Detroit.
Technology Meltdown
So I'm driving up the coast, stopping and shooting like mad. Mostly, I'm taking the wide shots...the landscape shots. The 400mm lens is heavier and I just don't feel like getting tight on things for whatever reason.
But this morning I pull out the long lens on the 7D and try to get some shots and it says "Error 40". So, I'm not clear what that means, but it isn't good. It won't shoot, so I'm down to one frame. And, for all practical purposes, down to one lens as well, because I hate swapping lenses. It gets the sensor dirty and kills time. Sucks.
The cell phone is not working properly. It has worked, and can occasionally be made to function, but it's not predictable or reliable. Probably this is related to the fact that I dropped it into the creek when I was using the cell phone for a camera tripod while camping with Jennifer in the Rocky Mountains last weekend.
Old Friends
As I drive up the coast, I run into some guys I met yesterday on the road. Three guys from Antioch on Harleys. They're just as cool as the other side of the pillow and they approach me..."Rob..where you been man? Long time no see?"
This is what's nice - traveling together, but not together. These are the little joys of riding. Running into the same people again and again because we're all pinned out here to the same coast. Everyone's running away from something and they end up here because it's as far as you can go. And all these lost souls are ricocheting up and down the coast like so many Pachinko balls.
I talk to everyone I see. Introduce myself. Hand them one of my custom made business cards. Beg them to take photos of me and email it to me. This is not something I would normally do, but it seems to work because we're all on vacation. Everyone driving up and down the California coast is not at work. And many of them have tons of advice to offer, which is greatly appreciated. From hotels to restaurants to places to visit. You name it.
I drive using the sun as my timer. Every day, the sun goes from there to there. During that time, you have to go 300 miles. So, you watch your trip meter and, by watching the sun, you can tell if you're on schedule or not. 300 miles is an arbitrary number, but I got it from my buddy Igor when we were crossing the Baja desert together in Mexico. 300 miles is a reasonable distance to cover in a day. A 300 mile day gives you time to sit down and have a meal or two, and stop and shot some photos along the way.
Mind you, 300 miles on a dirt bike is a lot of driving, but it's a reasonable pace.
Riding a dirt bike at 85 mph is tough. I lean forward over the seat, head down into the wind. The winds blast into the helmet, pushing it back on my face until it feels like it will pull my face from my skull. Feels about like I'm trying to look up into a 100' waterfall.
In Oregon, the speed limit is 55, for whatever reason. But basically, I just ignore it.
I spent the morning screwing around and taking photos. Then I went to the Sea Lion Caves. A total waste of time. Stopped for a farmer's market in some little town. Finally, I looked at the sun and realized I was in serious trouble if I didn't get going.
So I open the throttle and just fly up the US 101. Once it leaves the coast, I'm much less inclined to take photos. So I'm screaming up the 101. Passing on double yellows. Passing on the shoulder. Whatever it takes. Chasing the sun.
I come around this blind curve and pass a car on a double yellow. Just as I drift back into my lane, we come around the corner and a cop is sitting there, facing us, on the other side of the road, hidden in the trees. I'm thinking I'm going to prison for that little stunt, but he just stays put and I never saw him again.
Along the way, I try to remember why I came here before. What was my thinking then? What was my logic? Apparently, I took a weekend and drove out from Portland, down to Tillamook, then up the Astoria where I spent the night. Why? I dunno. I can't recall. Same reason I'm here now I guess.
Once I get to Tillamook, I recognize the old aviation museum Quonset hut. Then the Tillamook Cheese factory. But back then, I must have followed US 101 and left the coast at some point around Canon beach, I think.
Eventually, I end up back on the little peninsula that juts up toward Washington downstream from the bridge at the mouth of the Colombia River. I remember the park and the place where I found the Colombia River. I find the old shipwreck down on the beach of the Peter Iredale, and stop to take some photos. I always talk to the other photographers. "Teach me something I don't know" I challenge them. And they always do. It's brilliant, really. We all get better from the exchange.
I'm now basically interrogating everyone I meet. "Where y'all from? Where ya' headed?" I get all sorts of information from people. Tonight, the guy tells me to take the Black Ball ferry from Port Angeles to Vancouver Island and I'm like...spectacular. Brilliant. Exactly what I was looking for.
What I like is that, as you get closer to a place, people know how the ferries work. The closer you get, the more details become available. The people carry these little details around with them, but as you get further away from the ferry, less information is available. At first, you hear that "there is a ferry there I think", then as you get closer you get a name, the "Black Ball" ferry. Closer still, and you get schedules. Of course, you could just look it up on the internet, but that would take all of the fun out of it. It would deflate the adventure and pull me away from the people and into the computer, which is not so good, for me, I think.
There's some crazy law in Oregon that it's illegal for you to pump your own gas. They say it's for safety, but really it's an Obama-pay-grade socialist decision to give people jobs pumping gas. Sort of like Obama's dream of a world without ATM's.
So, in a car, you pull up and they fill it up. On a bike, it's a little different. Because I drive a bike, they allow me to fill it myself. But they make a big deal out of it. How dangerous it is and how complicated it is and how lucky I am to be able to fill it up myself. Just ridiculous, really. Like, I've been filling gas tanks my whole life and never had an issue, but now some pimply faced kid with his name on his shirt needs to give me advice. Give me a break.
"Why on earth do y'all have a law that makes it illegal to pump gas anyway? That's absurd."
"New Jersey has the same law."
"Brilliant."
So, tonight, when I'm filling up, the genius runs inside and turns off all the lights at the gas station while I'm still pumping gas.
"Uh..dude..I can't see to fill up my tank."
He didn't think of this, of course. He was in such a bleeding hurry to get the lights off that he figured I could handle this in the dark. So, I managed to spill gas all over trying to fill up my gas. What a jackass.
I'm so tired I just can't say. 330 miles on a dirt bike is a long way to go in one day.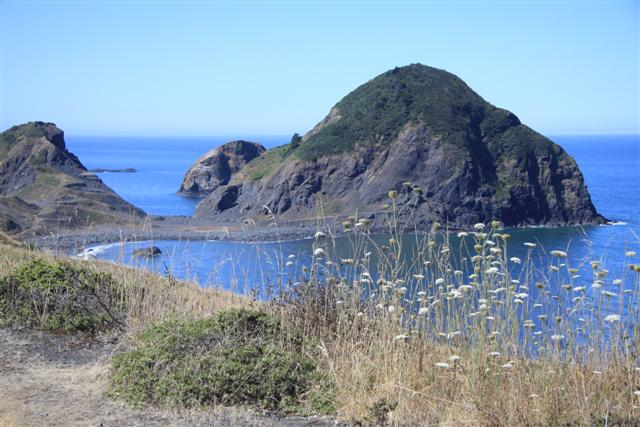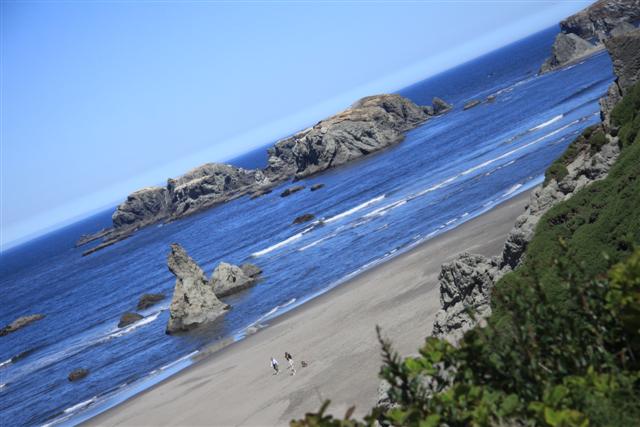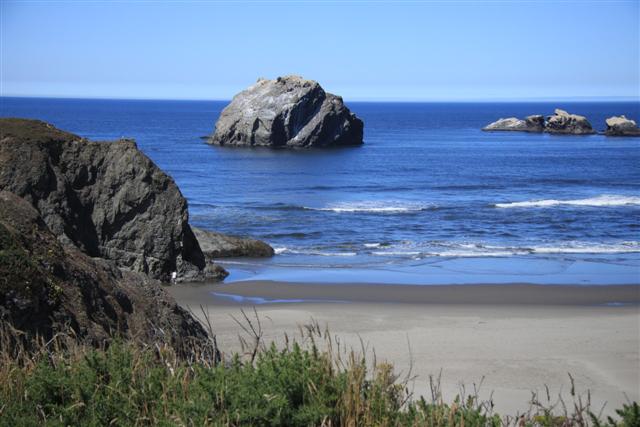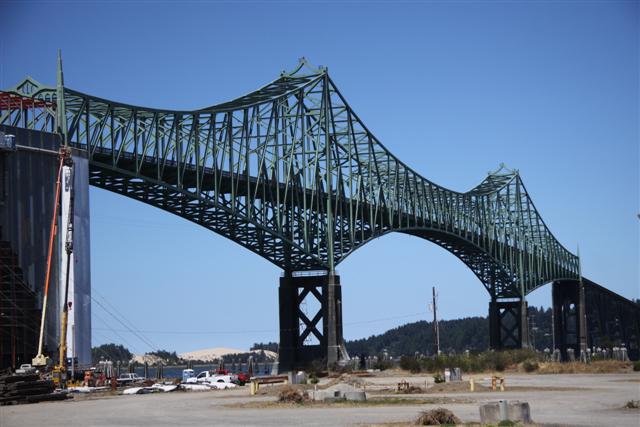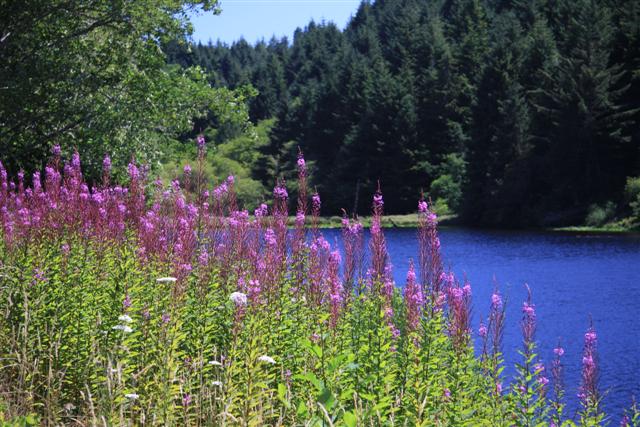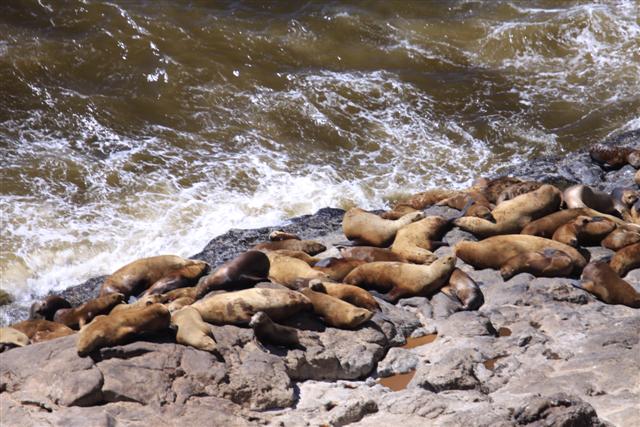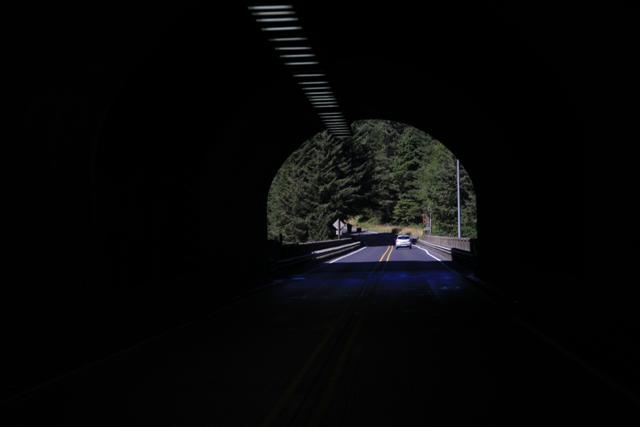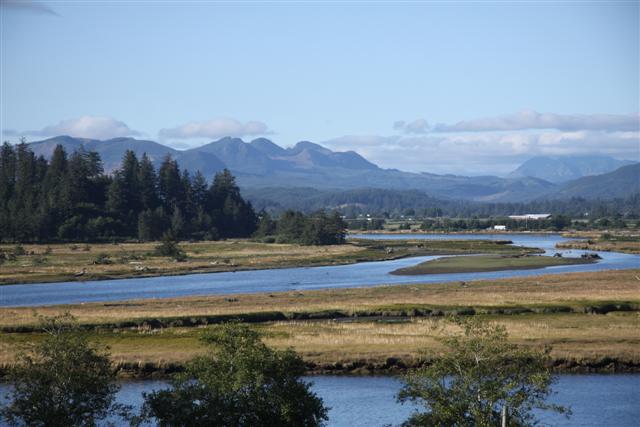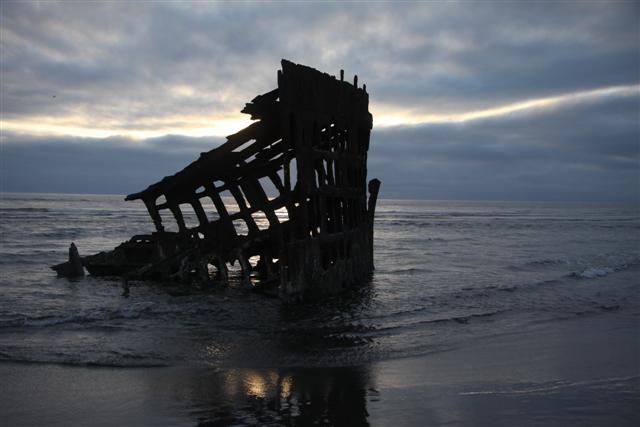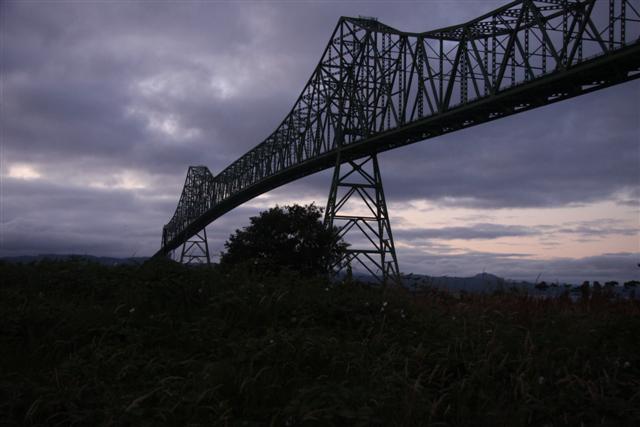 Technorati tags:

Delicious tags:

Folksonomy:These icons link to social bookmarking sites where readers can share web pages.

Posted by Rob Kiser on August 10, 2011 at 11:41 PM
Trackback Pings
TrackBack URL for this entry:>
http://www.peeniewallie.com/mt/mt-tb.cgi/3870
Listed below are links to weblogs that reference Day 3: The Emerald Coast - Gold Beach to Astoria, OR:
» From San Francisco to Alaska and Back on a Dirt Bike from Peenie Wallie
The Left Coast Rally: Day 1- San Francisco to Mendocino The Left Coast Rally: Day 2 - Mendocino, CA to Gold Beach, OR Day 3: The Emerald Coast - Gold Beach to Astoria, OR Day 4: The Olympic Peninsula -... [Read More]
Tracked on August 22, 2011 3:32 PM
» From San Francisco to Alaska and Back on a Dirt Bike from Peenie Wallie
View Larger Map Click here to see all of the trip photos as a single post. Just click on the link and scroll down and you should see about 400 photos. Above: The Trip Up - San Francisco to Alaska... [Read More]
Tracked on August 26, 2011 5:09 PM
Comments
Fantastic pictures. Great prose as well.
Posted by: Tom on August 11, 2011 at 9:37 AM
The pictures are fabulous! It's still in the upper 90's here so enjoy that beautiful weather!:)
Posted by: Molly on August 11, 2011 at 3:28 PM
Post a comment
-->