« 1940s WWII Era Ball (Part 3) | Main | Tomales Bay »
June 20, 2011
Don't Look Down
Madison > Dallas > Denver > Los Angeles > San Francisco.
This morning, some guy sat next to me and he stunk so bad I thought I was going to hurl. Then, he sniffeled halfway across the country and finally, I found the strength to turn to him and say "Do you need a kleenex?" Like, seriously? Did your mom not teach you any manners? You need to bathe and blow your nose. Now get out of my space.
He did quit sniffing, but he was so stupid that, when I had to get up, he stayed in his seat, making me crawl over him. He's probably 18 years old I'd guess. So, when I came back, he tried to pull the same stunt and I was like..."Bullsht1. Get your @ss up so I don't have to crawl over you."
I didn't say this, I just gestured with my hand that he should vacate the seat. Then, when he stood up, he nearly broke his neck on the overhead bin which made me so happy I was about to start jumping up and down in the aisle.
We land in Orange County and they tell everyone to sit tight if they're continuing on to San Francisco so I turn to this idiot and I'm like "let me guess. You're going to SF, right?"
"Uh.huh."
So I get up and move, even though they've given us direct orders to sit tight. I'm like...I'll be damned if I'm going to sit by this sniveling, stinking retard for another minute. So I move up two rows and I don't say boo to him except "get the fvck out of my way."
We land at SFO and my back is killing me. From Saturday to today (Monday), I took off and landed 4 times. By the time I get to San Francisco, my back hurts so bad I can't begin to say.
I get to my motorcycle in covered parking but it's hotter than hades in SF. The hottest it's been this year, at least since I've been out here. And I crawl into my motorcycle riding suit and I'm sweating like a whore in church. By the time I get to work, I look like I've been run over by a train.
After work, I run by the flat at Russian Hill and dump some of the motorcycle riding gear I won't need for the evening. It's finally warmed up in this city to the point where I don't think I'll freeze to death if I ride across the Golden Gate Bridge.
Oddly, I notice that all of the old dilapidated motorcycles that had been chained forever to the city's poles have all been removed from around my flat. I mean, these locks were massive, which was why the bikes remained, long after their owners had fled the city for whatever reason. I think that maybe this is a sign that the city is paying closer attention to these little things, the way they pulled over that homeless guy on a bicycle back at the end of May. That one really shocked me. These two cops in an unmarked car pulled over a homeless guy for running a stop sign on a bicycle and that one threw me for a loop, because my whole m.o. is that the cops won't mess with me because they've got too much crime on their hands. But here they are cutting abandoned motorcycles off the sign posts and shaking down homeless people on a bikes, and now I've got to rethink my whole paradigm.
If they've got time to hassle him, they've got time to hassle me. Granted, I did go ahead and get my license renewed, but now I'm thinking about getting the bike plated in my name, just for grins. H3ll I may even get insurance on the thing.
I head up to the GGNRA and when I get to the one-lane tunnel to Hawk Hill with the "5 minute red light". There's a couple of motorcycles and cars queued up at the red light and I just stand it up on one wheel and walk it past them, through the red light, and ride away into the tunnel so that, from their vantage point, all they see is some lunatic riding a wheelie through a red light down a mile-long one-lane tunnel into oncoming traffic.
But what they don't know is that the red light is just stupid. There's no one coming either way because the idiots that timed the light were overly cautious. Also, there are bike lanes on both sides of the tunnel, so if someone was coming, I could always duck into the bike lanes anyway.
I access the trail system from the same place I did last time, but this time I cut left and then right, intending to get onto the Bobcat Trail, but I ended up on the Miwok trail, and I figured..."good enough" and I start picking my way up the spine of the Marin County Headlands in the GGNRA, heading north toward the Tennessee Valley.
I pass a few people along the way...joggers, hikers, bicyclists...none of them are thrilled to see me, but they don't "bum rush" me either, so I just continue on my way, heading up the Gerbode Valley, across Wolf Ridge, and then down to the Marincello Trail, which leads me down into the Tennessee Valley.
Some woman motions for me to slow down, even though I'm only going about 4 mph because she had a stupid horse with her and those dumb beasts are the only thing on earth denser than liberal democrats, I think.
From the Tennessee Valley, I take the Fox trail north toward Muir beach, avoiding the Coastal Trail where I nearly died last time. Eventually, I think that I ended up coming down the Middle Green Gulch Trail to Muir Beach. The hippies were all building bonfires for some pagan celebration of the summer solstice.
I shot some photos of the beach and then I headed north, past Stinson Beach, the Bolinas Lagoon, and up through the Olema Valley. I stopped at that miserable little sh1thole bar in Olema...I've stopped there before, and the people that work there are Royal Jack@sses. Royal. And, I thought, surely it can't be that way. Surely it was me. I"ll give them another chance.
So I stop in again...it's called the Farm House Restaurant. And I stop in again and the same thing happens. You try to be cool to the bartender...you read the taps to see what they have instead of asking her "what beer do y'all have" and making her recite the list. You try to be cool. To be considerate. Try to hand her something to like about you. Try to pull it all together...
"Ah...let's see...Anchor Porter?"
But she just looks at me like I've got ten heads. Like, the coolest guy on 2 wheels just walked into your bar with a helmet and a zillion stories and she looks at me like a leper.
"Do you want a cold glass with that?"
"Sure."
And the wench disappears to parts unknown.
I turn to the guy beside me at the bar and say "how's it going, cool?" and he just stares at me like I've got ten heads.
I'm nice and friendly to the people at the bar, on both sides, and again, same thing. The people working there are @ssholes. The people sitting at the bar are @ssholes. You just can't know.
I take two sips of the beer, and then just get up and walk out because, seriously...fvck these people. Who do they think they are? I'll never go back. God as my witness.
And now back through Samuel P. Taylor state park, threading my way through the redwoods. I swear I could go through that place blindfolded. And back into the city.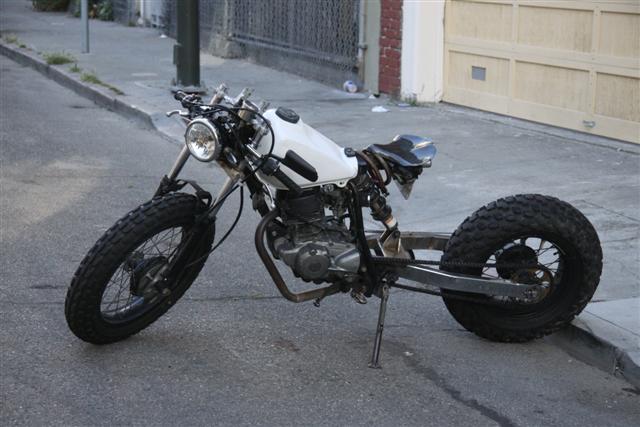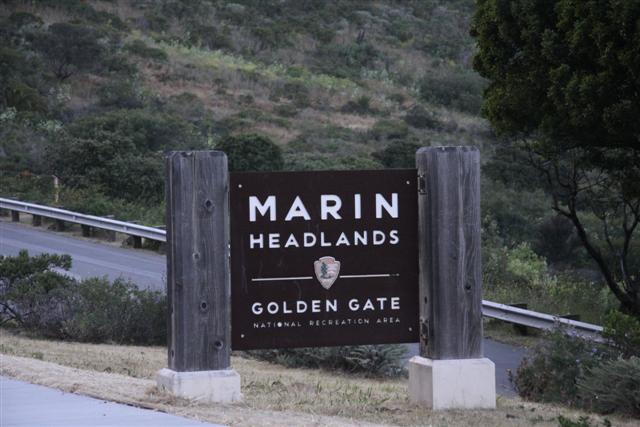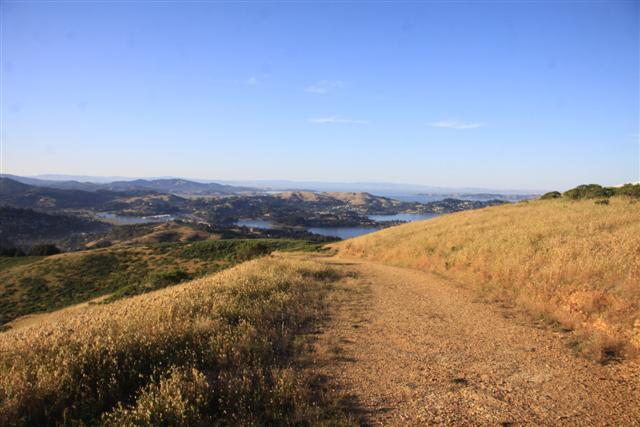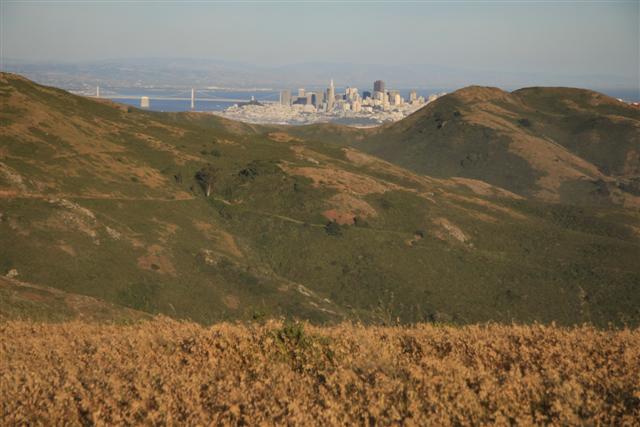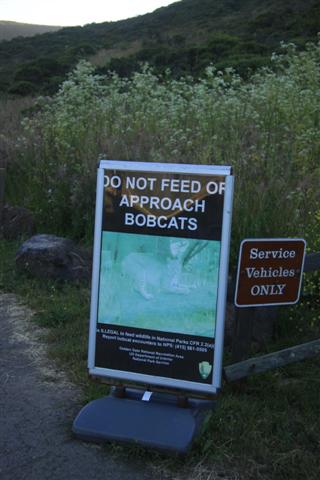 Posted by Rob Kiser on June 20, 2011 at 11:50 PM
Comments
Post a comment