« Return to Steel City | Main | Immature Red-Tailed Hawk »
January 5, 2011
Pennsylvania in January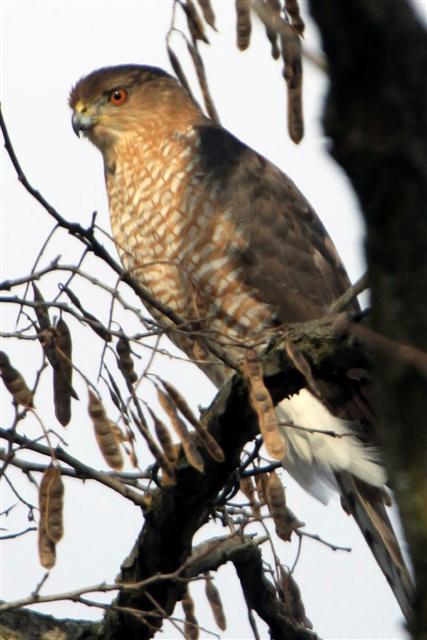 Above: I'm thinking it's an immature bird due to the red eye. I'm thinking Sharp-shinned or Cooper's hawk mainly due to the coloration and distinct broad banding on the tail.
Update: I had the eye color backwards. The red eye indicates a mature bird. Immature would have a yellow eye.
Lack of distinct patagial marks appears to indicate it's not a Red-Tailed Hawk. The elongated tail appears to indicate it's an accipiter.
Posted by Rob Kiser on January 5, 2011 at 9:27 PM
Comments
Hey, Welcome back to PA, and Happy New Year from the shadows of the Limerick Nuclear Power Plant!
Posted by: Greg on January 6, 2011 at 5:32 PM
Thanks very much, Greg. PA is a beautiful state. Very glad to be back. :)
Posted by: Rob Kiser
on January 7, 2011 at 2:17 AM
Post a comment