« Children of the Corn | Main | Lake Michigan Journey Update »
October 15, 2010
Postcards from Nowhere: Lake Michigan - Day 1
I currently on an extended journey around Lake Michigan. Tonight, we're in Green Bay, WI. Tomorrow, we hope to make it to Macinac Island, or perhaps as far as Petoskey, MI. One of the guys knew about this trip because of a website he frequents called OpenRoadJourney.com. Ramesh pointed out to me that it was in USA Today yesterday as one of the "10 great motorcycle trips".
So, it looks like we may be set for a decent ride.
License Applied For
Earlier this week, I found out that some guys from work were going on a trip around Lake Michigan on motorcycles and I was like..."count me in."
"But you don't have a bike," they complained.
"I will. Don't worry about me. I'm in. That's all you need to know. Plan on 'one more'."
I called Expedia and told them I needed to change my flight. I wouldn't be flying back Thursday night after all, it seemed. The general plan was to find a motorcycle, buy it, drive it around Lake Michigan, and then fly back some time next week instead.
"Your trip has been suspended," Expedia informs me.
"Huh? Suspsended. WTF does that mean," I choked.
Like...suspended? I've never even heard of this nonsense.
Sir, you'll have to call the airline directly. So, I call Frontier. "Oh no. That's United's 'ticket stock.' We can't touch it. You'll have to call them.'
OK. So, I call United. They proceed to tell me that I "no showed" the flight to Madison. I'm like...'No. I didn't NoShow the flight. I was on the flight. I took the outbound leg on Sunday from Denver to Madison. I was on the plane. I'm in Madison for God's sake. How do you think I got here?"
Just maddening, but this is where we are. Finally, she gives in. I can fly back on Wednesday next week. Fine.
I hang up the phone.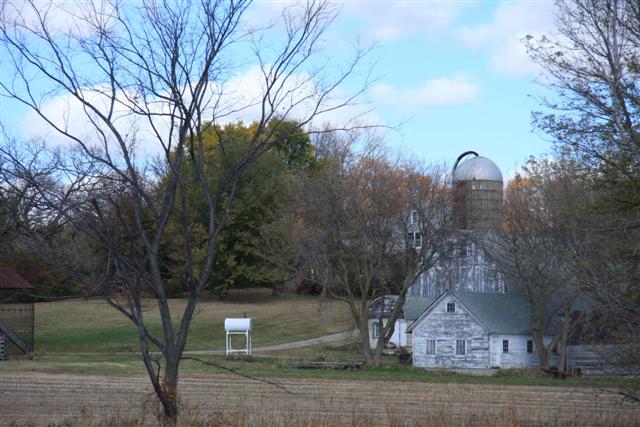 After scouting Craigslist for a bike, I found one in Milwaukee and went and checked it out on Thursday over lunch.
It's a 1994 Honda XR650L. I swore to my brother earlier this year that I was through buying motorcycles, but once you get started, it's a hard habit to break. I bought 1 ATV and 3 motorcycles over the last year and a half.
Current tally is that I have 3 motorcycles and 3 four wheelers, which might seem like a lot for one person. At least my brother seems to think so. But I digress.
So, I called my brother and told him I was breaking my promise
The bike looked good, but the genius didn't have the title, so I had to walk away from it.
On Friday, Manju started asking me some questions about my plans. I was just pretty much silent. She was like "If you don't want to talk about it, you don't have to."
"It's not that I don't want to talk about it, but you're asking questions that I don't have an answer to. There is no Plan B. I have to find a bike, buy it, go get on it, and drive it around Lake Michigan. That's all there is. If I can't find a bike, then I don't know what happens. There's no reason for me to go to Colorado. My daughter's not there. She's at Mt. Rushmore. There is no Plan B."
When he got into the office, Chak had a bunch of gear for me. A jacket. Helmet. Gloves. I knew I'd freeze if I didn't pick up some gear. It's October, and the "Yew Pea" (Upper Peninsula) can get pretty cold this time of year.
The guy with the bike in Milwaukee called and he'd straightened out the title situation, so I left work at noon and drove over there with my rental car.
Bike is in good shape. I hand the guy some cash. He hands me the title and the bill of sales and proceeds to remove the license plate from the bike and I'm like "whoa whoa whoa there sparky. The plate goes with the bike."
"Not in Wisconsin it doesn't."
"What am I supposed to do? The pigs will pull me over."
He proceeds to slap a black license-plate sized piece of plastic where the license plate should be and that says "LAF" in large letters.
"What's that for? LAF? What's that mean?"
"License Applied For," he replied. "You have the title. You have the Bill of Sale. You've got like 30 days to get a license plate," he replied.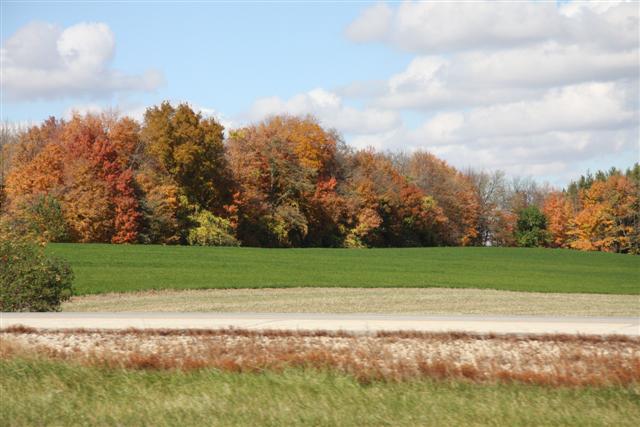 We dropped off the car I'd rented in Madison at an Enterprise location in Milwaukee. He took me back to the bike. I got on and waved goodbye.
Stopped at a Good Will and picked up some camouflage pants and a vest for about $8.00 total, just to make sure I wouldn't freeze on the trip.
"How long will it take me to get to Green Bay?" I ask the girl at the Good Will register.
"I don't know. I've never been," she replies. It's hard to imagine how we live on the same planet as these people. We are in two different worlds, she and I.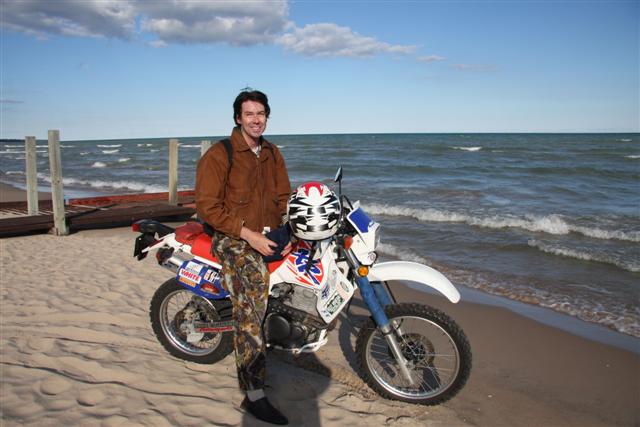 The original plan was that we'd all meet up in Milwaukee and head north together to Green Bay for the night. But one guy was late leaving Chicago, so then they decided that we'd all just meet up in Green Bay, which meant I'd be on my own from Milwaukee to Green Bay. Not knowing how to get there, I just got onto I-43 and followed the signs on the interstate.
I have a GPS, but the battery runs down because I don't have it wired into the bike. So I just roll north on the interstate following the GPS and signs for Green Bay.
Along the way, I stopped to snap a few photos, but with daylight fading and the temperature dropping, I didn't want to risk driving in the dark. I didn't want to end up freezing to death along the way.
After I'd gone 62 miles, the motorcycle engine shuts down hard and I know I'm out of gas. But this time, I won't make the mistakes I made in Mexico. I pull over, fill it up, and calculate my gas mileage. I determine I'm getting 21 mpg, and the tank is hitting reserve after about 1.8 gallons. That means I can only go about 50 to 60 miles between fillups. The math doesn't seem right on this, obviously. But this was my calculations, anyway. I'll check them again tomorrow.
About the time it's getting dark, I roll into Green Bay and check into the hotel. I'm eating a fried perch dinner and reviewing my photos when Chak and his buddy walk in at about 8:00 p.m. and I'm glad to see them.
Chak's friend states the obvious...that we've clearly missed the peak fall color, as most of the trees have lost all of their leaves.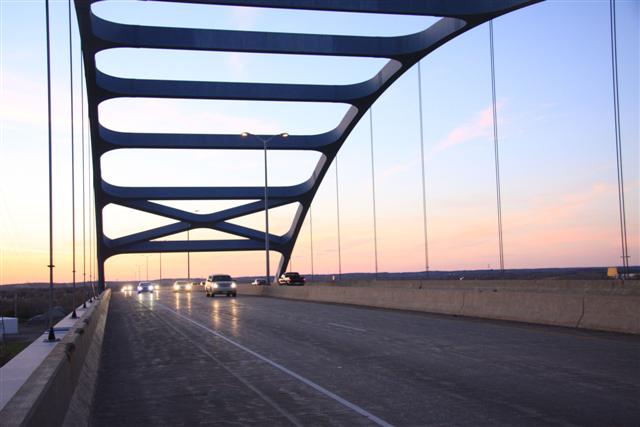 This had not escaped my attention, of course.
"This is a fair point," I offered. "But what we have is what we have. We either turn back, or we go on a motorcycle adventure. I'm all for the adventure. And if we've missed the fall foliage, then so be it. This is where we are."
And we all laugh and agree we start plotting our adventure for tomorrow.
Posted by Rob Kiser on October 15, 2010 at 8:45 PM
Comments
Wow, what a great trip. Beauty everywhere you look! ...but, shorn?
Posted by: sl on October 15, 2010 at 9:44 PM
Post a comment