« Camera gear | Main | Dear Jennifer »
August 18, 2010
The Great Dane
Tonight, after work, I drove down into Madison and onto the University of Wisconsin campus for the first time. I wanted to get down to the lake and it's not as easy as you might think - on Lake Mendota anyway. Deal is that it's all set up for bicycles, but not really so much for cars. So the roads go toward the lake and then end. That's sorta how that goes so in any event, I drove until I ended up at a little trailhead of sorts and parked and got out. I walked down to "Picnic Point" on Lake Mendota.
I should mention that this place is a lot more like Austin than I would have guessed. It's a midwestern town...so be it. But it's a University town and a state capital and, right now, it's hot and humid like Austin.
So I'm walked down this little groomed walking trail for bikes hikers and such. I was really surprised that they have little picnic places set up and campfire pits and even chords of stacked, cut wood for the camp fires. Very cool little spot.
Then, I went to the Great Dane downtown which Dean had told me about and it's a hip little brew pub/restaurant with wifi. Very cool place to hang out.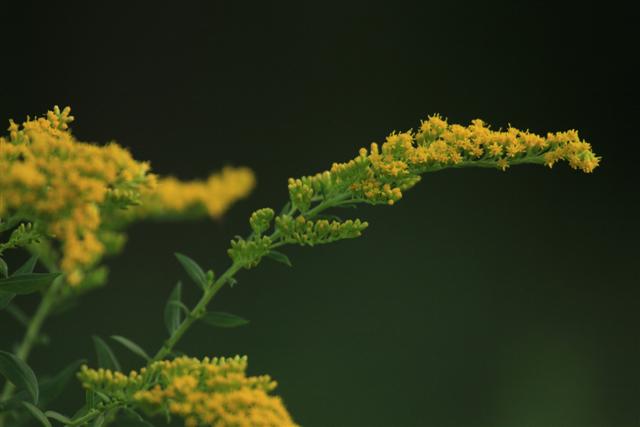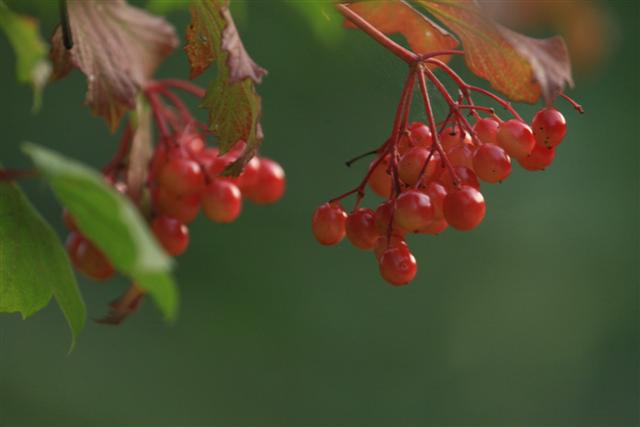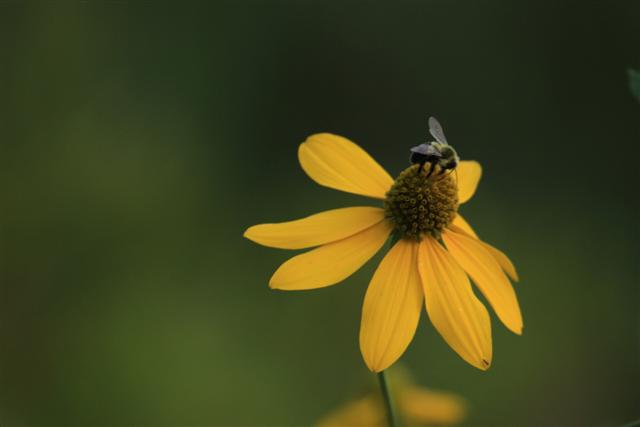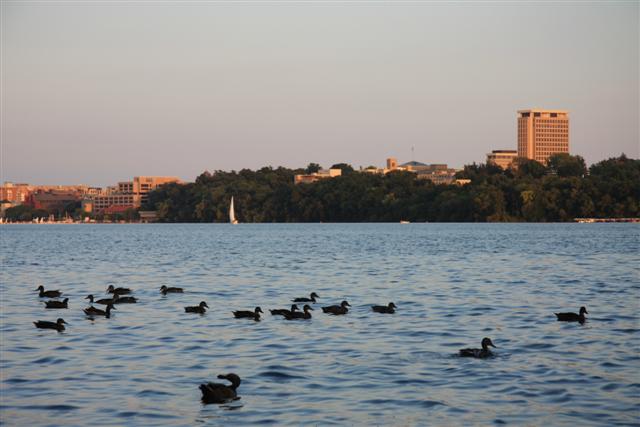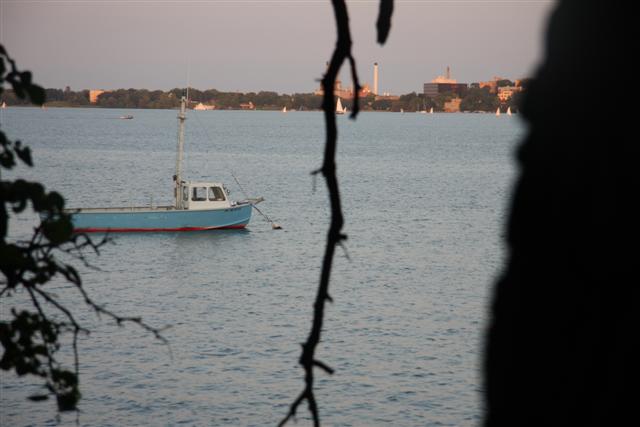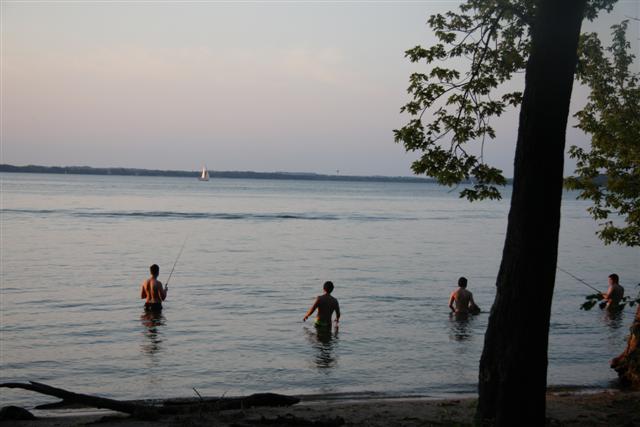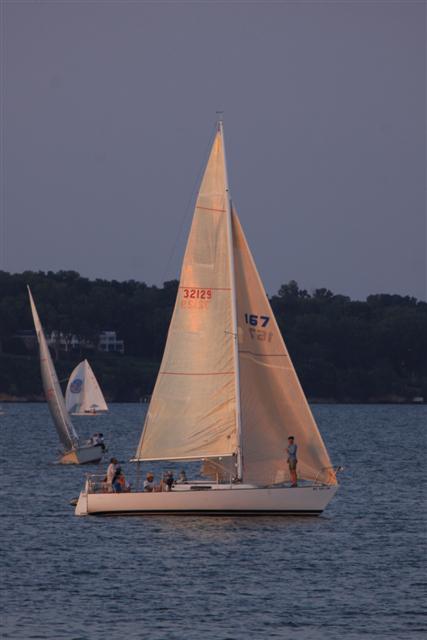 Posted by Rob Kiser on August 18, 2010 at 7:54 PM
Comments
Post a comment