« Bullock's Oriole | Main | American Goldfinch »
July 10, 2010
Prairie Falcon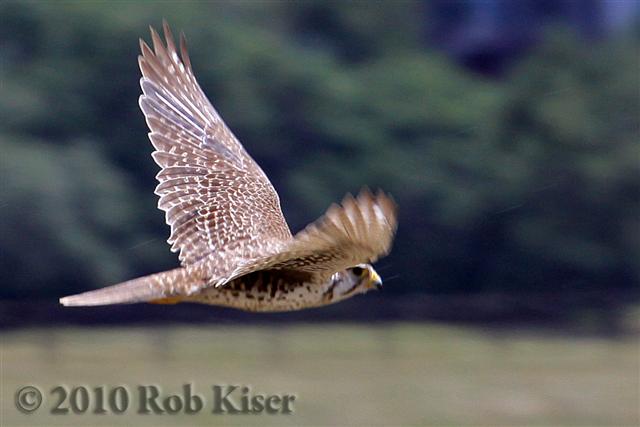 Above: Prairie Falcon (Falco mexicanus) near Larkspur, Colorado. Although the Prairie Falcon looks similar to the Peregrine Falcon, the facial "whiskers" on the Prairie Falcon are much more slender facial markings on the Peregrine Falcon. The bird has dark armpits which indicate it is a Prairie Falcon.
http://www.whatbird.com/forums/forums/ShowThread.aspx?PostID=168551#168551

Technorati tags:

Delicious tags:

Folksonomy:These icons link to social bookmarking sites where readers can share web pages.

Posted by Rob Kiser on July 10, 2010 at 11:20 PM
Trackback Pings
TrackBack URL for this entry:>
http://www.peeniewallie.com/mt/mt-tb.cgi/3368
Comments
Post a comment
-->