« Northern Shoveler | Main | Great-horned Owlets - Day 26 »
April 14, 2010
Turkey Vulture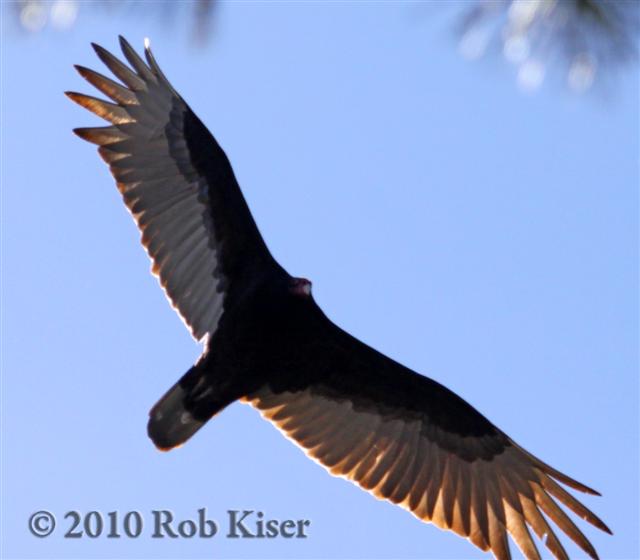 I just saw this enormous brown bird fly through my yard (Morrison,CO) about 6 ft off the ground. I grabbed my camera out of the truck and ran outside barefoot across the pine cones. I was sure it was an enormous brown Golden Eagle from my 1/2 second glance. But when I got out back, all I saw was this bird flying around. I assume that it's the same bird I saw fly past my window. It looks to me to be a Turkey Vulture (Cathartes aura).
Update: This is indeed a mature Turkey Vulture (Cathartes aura).
Update 2: These birds migrate, and they're only in Colorado from April through November. So, in all likelihood, this bird has just returned to Colorado from some place further south.

http://www.whatbird.com/forums/forums/149118/ShowThread.aspx#149118
Posted by Rob Kiser on April 14, 2010 at 3:56 PM
Comments
Post a comment