« Great-horned Owlets - Day 37 | Main | Swainson's Hawk »
April 25, 2010
If you're gon'na do something you can't go halfway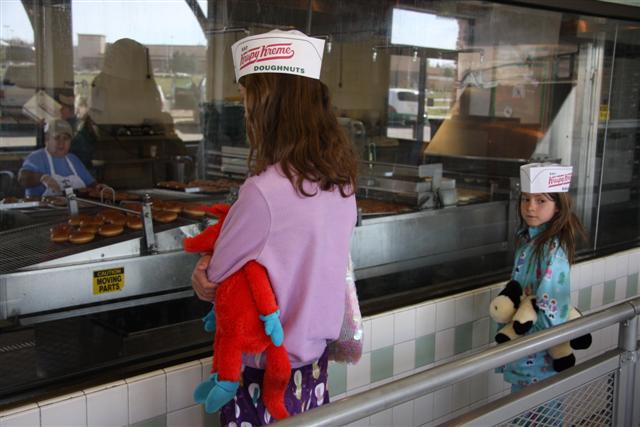 I promised the girls I'd take them to Krispy Kreme this morning and Jen asked if they could go in their pajamas.
"Yeah, OK." I replied.
"Hang on, I gotta go get a stuffed animal," Jennifer replied.
"Does that make it OK to go in your pajamas? If you take a stuffed animal with you?"
"If you're gon'na do something you can't go halfway," she replied.
Posted by Rob Kiser on April 25, 2010 at 9:05 AM
Comments
Post a comment