« Hammered | Main | Great-horned Owlets - Day 21 »
April 7, 2010
American Kestrels
Above: Today, I was fortunate enough to shoot a breeding pair of American Kestrels (Falco sparverius) in a tree near Morrison, Colorado. The male has blue/gray colored wings and is noticeably smaller than the female, as seen above.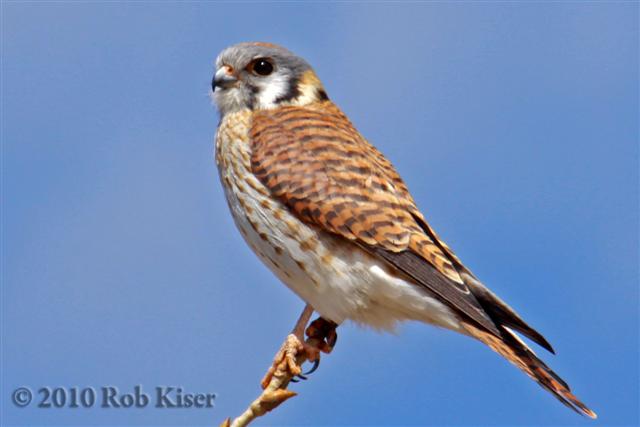 Above: The female stuck around for a bit longer than the male, allowing me a slightly better photo of her.
Categories: Photos, Birds, Falcons

Technorati tags:

Delicious tags:

Folksonomy:These icons link to social bookmarking sites where readers can share web pages.

Posted by Rob Kiser on April 7, 2010 at 3:07 PM
Trackback Pings
TrackBack URL for this entry:>
http://www.peeniewallie.com/mt/mt-tb.cgi/3203
Comments
Post a comment
-->