« This is CNN? | Main | "Dark form" Red-tailed Hawk over Aspen Park »
March 31, 2010
Great-horned Owlet - Day 13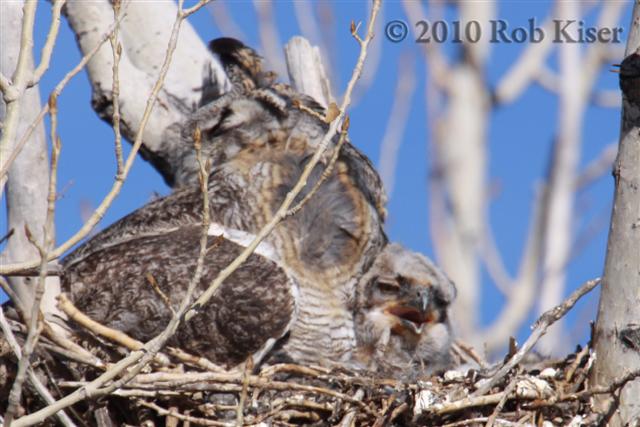 In this photo, the mother owl has her head turned around backward, and the wind is blowing her feathers into the peculiar color pattern displayed on the breast.
Note that the owlet has begun to change colors from the initial white/gray morph to a color more closely matching the mother. Also, although the chick is squinting in this photo due to the bright sunlight, the chick can fully open its eyes at this point.
My best estimate as to when the owlet was born is March 14-17, meaning that in this photo taken March 30th, the owlet would be approximately 13-16 days old.
Categories: Photos, Birds, Owls
Posted by Rob Kiser on March 31, 2010 at 3:15 AM
Comments
Post a comment