« Toyota Simulator | Main | Owlie »
March 7, 2010
Bald Eagle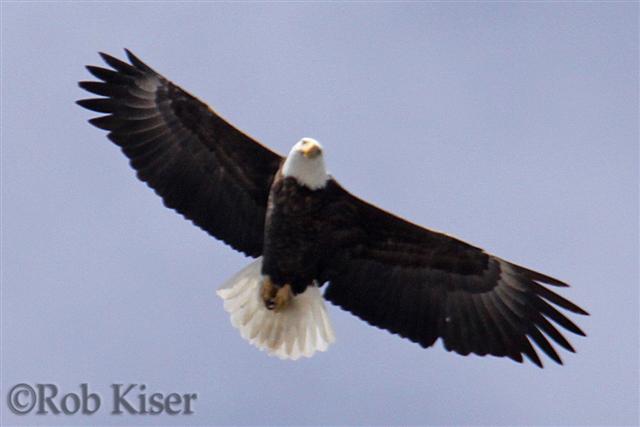 Above: This Bald Eagle (Haliaeetus leucocephalus) flew over my house today. Robert and I were out taking photos of a Red-tailed hawk, when Robert pointed out this bird, flying much higher up.

Posted by Rob Kiser on March 7, 2010 at 2:43 PM
Comments
Yeah, sure, I have not forgotten the Great Penguin Incident of 2008.
BTW, Zoe's cat Tigerlily is preggers, are we sure Timmy is fixed?
Posted by: RM on March 12, 2010 at 1:33 PM
I have confirmation from Bud and Vaunne. Both have said they've seen the eagle up here. Dunno who knocked up their cat, but I don't think it's Timmy. He's fixed - at least - that's what the vet said when we adopted him. And we paid for the operation. I'm thinking it's another cat. Did you know Jan and Len have a cat that looks exactly like Timmy?
Posted by: Rob Kiser on March 12, 2010 at 7:27 PM
Post a comment