« Swisher 44" Trailmower | Main | Return to Sender »
September 27, 2009
You mean communists aren't entrepreneurs? Really?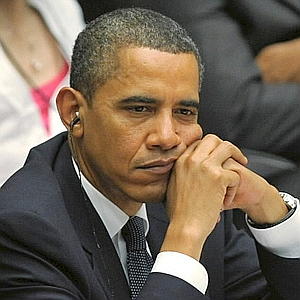 "Angrisani said he believes that Obama's economic team, led by Larry Summers, has a blind spot for small business because no senior member of the team -- dominated by academics and veterans of big business -- has ever started and grown a business."
Well knock me over with a feather. So then, that means that the socialist responsible for the largest deficits the world has ever seen, that wants to socialize medicine, and mandate national service contracts for all the kids in America has no experience starting and running a business. Hmmm. Let me digest that. So you're saying that maybe when he looked at the strongest economic engine in the history of the world...the capitalist economy of the United States of America...maybe when he promised "Change", maybe what he meant was socialism, economic decline, double digit unemployment, and the decline of the U.S. Dollar? Hmmm. Maybe the libtards should think a little more before they vote for "Change" next time.
Posted by Rob Kiser on September 27, 2009 at 9:44 PM
Comments
Post a comment