« Jennifer and Hannah | Main | Austin »
June 23, 2009
Daily Photos
Above: Red-tailed Hawk (Buteo jamaicensis). Update: Discussion of this photo at whatbird.com.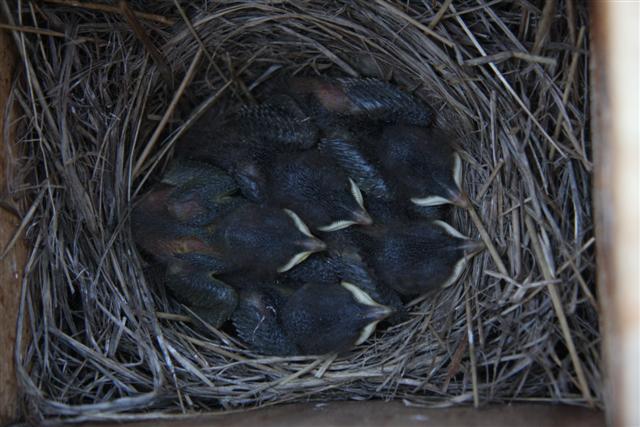 Above: Day 9 for the five baby Western Bluebirds (Sialia mexicana) in the birdhouse on the razor-wire fence around my garden. (These birds hatched on or around June 14th.) These birds should fledge on July 6th or 7th.
Above: Female Red Fox (Vulpes vulpes) at Bud's house.
Posted by Rob Kiser on June 23, 2009 at 12:06 AM
Comments
Post a comment