« Mystery Colorado Songbird | Main | Bluebird Trail - 23 eggs and counting »
June 1, 2009
Bluebird Trail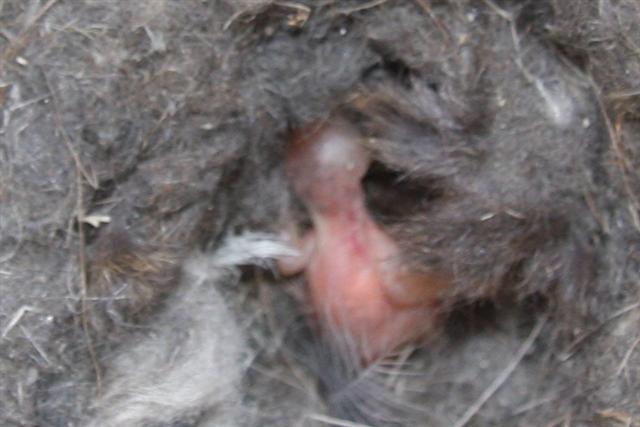 Bird House #1: (Above) The sole survivors of the Mountain Chickadees (Poecile gambeli) brood is hanging in there like a hair in a biscuit.
Bird House #2: (Above) The House Wrens (Troglodytes aedon) have added another egg (and some Stellar Jay feathers) to their nest, bringing the total to four pink eggs.
Bird House #3: (Above) The Western Bluebird mom started incubating her eggs today. I believe that she's sitting on four eggs, although it is possible that there are five.
Bird House #4: (Not shown) Unoccupied.
Bird House #5: (Not shown) Still contains seven tiny white bird eggs. Species unknown. The mother is not incubating these eggs. This nest may have been abandoned.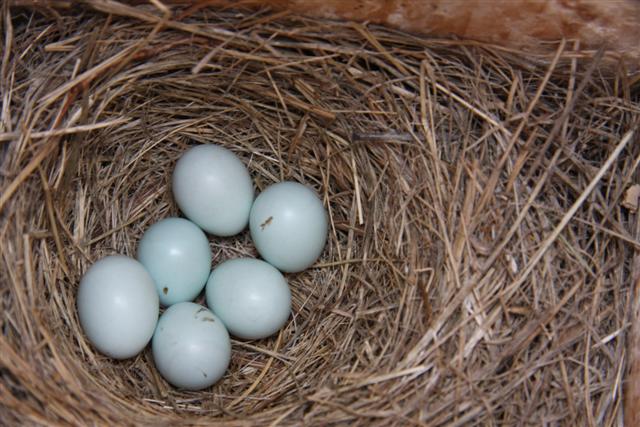 Bird House #6: (Above) The mom Western Bluebird (Sialia mexicana) flushed from the nest when I pulled up today. She's incubating six little blue eggs.
Posted by Rob Kiser on June 1, 2009 at 2:05 PM
Comments
you motivated me. I built two birdhouses on Sunday.
Posted by: mop on June 1, 2009 at 8:31 PM
It's really cool to have the cavity nesting birds move in and raise babies. I hear the Mountain Chickadees all the time now. At first, I wasn't sure what the noise was. But now that I know, it's kind of neat to listen to their songs and realize that they're here because I put up the little bird house for them.
Posted by: Rob Kiser on June 1, 2009 at 8:39 PM
Post a comment