« Wendy's Aviary | Main | The Skulls »
June 11, 2009
Baby Western Bluebirds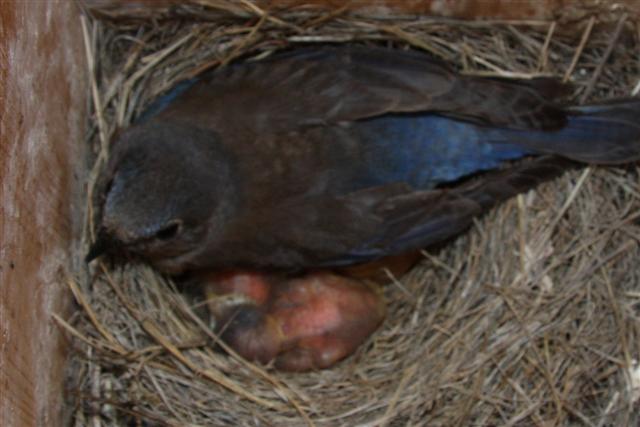 Well, my baby Western Bluebirds (Sialia mexicana) haven't hatched yet, but Bud's have. Well, four of them have hatched, anyway. I saw two eggs in there yesterday. And today, I wasn't sure, but there was at least one blue egg in there still unhatched. So, maybe two of the eggs are duds? Not sure. Stay tuned.
These photos are nothing to write home about, but I was in a hurry. I've not had much time to shoot due to work, unfortunately.
Above: Male Western Bluebird (Sialia mexicana) on the garden fence.

Posted by Rob Kiser on June 11, 2009 at 10:26 PM
Comments
Post a comment