« Birdhouse Roundup | Main | Bluebird Trail »
May 29, 2009
More San Diego Flowers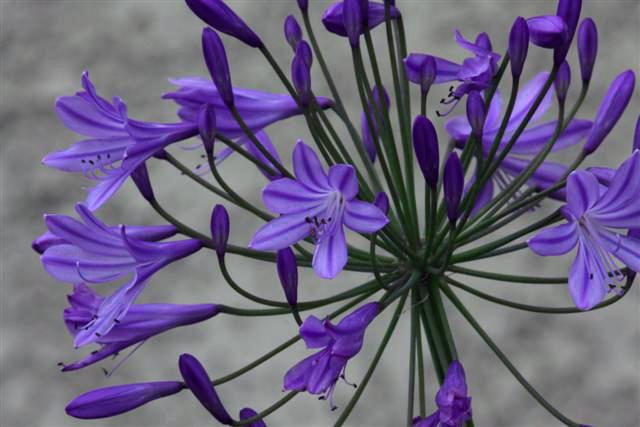 I asked about a zillion people, but no one knew. I finally figured out on my own that this flower (above and below) is some type of Allium (onion plant). They come in several colors, including purple, and white. They're a very common ornamental flower used in landscaping in San Diego. The only place I can recall ever seeing them before was in Mexico City. Update: Diane in San Diego informs me that the flower above (and below) is an Agapanthus - the "Lily of the Nile". I'm inclined to agree with her.
No clue what this pink flower is (above). Update: SL says informs me that it's a Hydrangea, and I'm inclined to agree with her.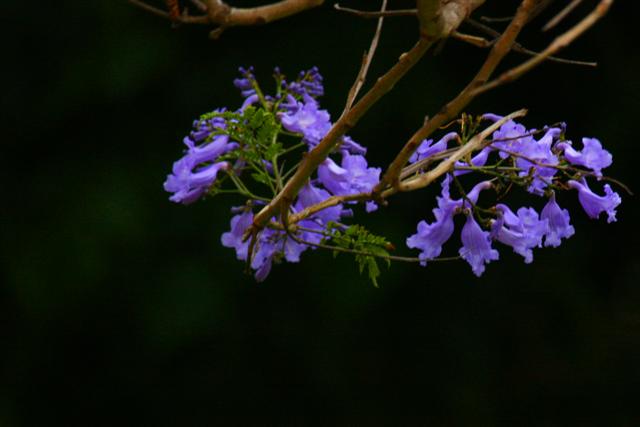 This is a Jacaranda [haka-randa] tree (above). It's the only one I've ever seen in the United States. The trees are covered in these brilliant purple flowers. Of course, no one in San Diego has even noticed them. I had to point them out to people at work. Somehow they'd driven by them for years but never noticed them.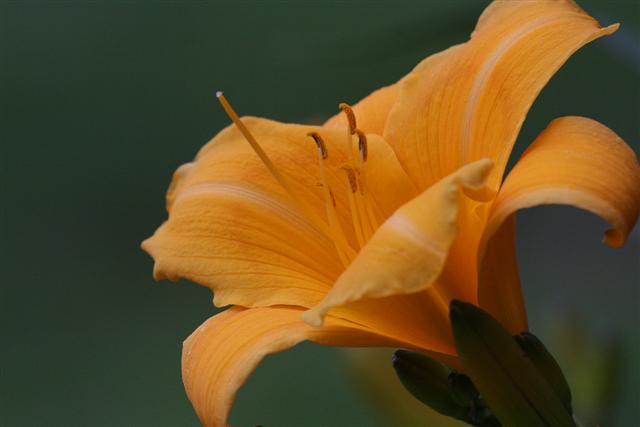 Orange Lily.
San Diego is somewhat unique in that they probably have more flowering plants than any other place I've ever been. Every bush, tree, and plant seems to bloom in the Spring. Even the median of the interstate is mile after mile of Oleander.
I think this is part of the reason that no one that I ask knows anthing about flowers. I think that they're so overwhelmed by the millions of acres of Bougainvillea, Ice Plants, Birds of Paradise, Allium, Oleander, Jakarandas, Coral Trees, etc., that eventually they just tune it out.
Posted by Rob Kiser on May 29, 2009 at 9:02 PM
Comments
Pink flower is hydrangea..The "allium" is probably an agapanthum.. I have both in the front yard and both are presently blooming. Along with breath taking lillies and roses and gardenias and spider wort
Posted by: sl on May 30, 2009 at 9:45 PM
I tend to agree with you, regarding the reasons people don't notice. We are so accustomed to having cheap water and irrigation, we don't really think twice when we pass a flowerbed or even multiple flowering beds, pots, trees... People say MIT is ugly, but right now there are flowers all around my dorm, on the trees and shrubs and blooming bulbs. Granted that it was much more flowery a month and a half ago, but still.
I guess the analogy I'd use for the people who tune it out is the skyscrapers. How many people actually pay attention to which ones are mostly glass-walled, or brickwork, or painted? They just get used to it, and dismiss the huge towers as part of everyday life - so mundane they don't see any point in learning about the buildings.
Maybe I only notice it because I'm from a flat place, and these monstrous razcacielos are really frocking huge.
Posted by: Susan Shepherd on June 2, 2009 at 7:00 AM
Post a comment