« Lens Returned to Canon for Repair | Main | Spectacled Owl »
May 17, 2009
Great Horned Owlet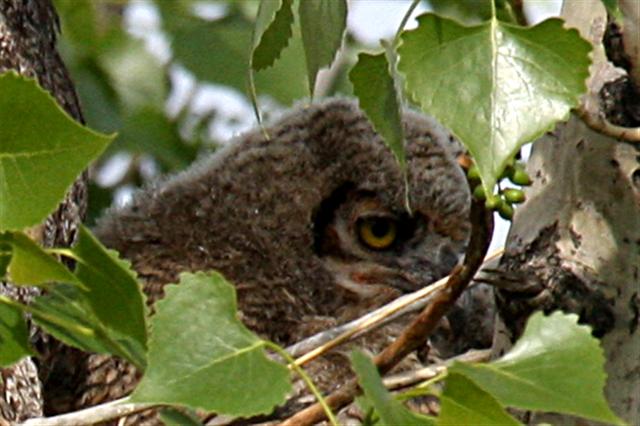 Here's a photo of the Great Horned Owlet that I shot today. This one looks a little better than the last one, but not by a great margin. You can see one of the owlet's eyes, and his (or her) beak. I'm surprised by how quickly the bird is maturing.
Categories: Photos, Birds, Owls
Posted by Rob Kiser on May 17, 2009 at 11:00 PM
Comments
Awesome pictures! Nobody else has these shots.
Posted by: wendy Katz on May 18, 2009 at 2:41 PM
Post a comment