« Heading to Moab | Main | More Moab More Better »
April 1, 2009
We Made it to Moab
Here's a shot we took today on the way to Gemini Bridges on the ATV's. Our first trail ride went really well. The instruction I gave Wendy went like this:
"Have you ever driven a four wheeler?" I asked.
"Not really."
"This is the key to turn it on. This is the starter. This shifts up. This shifts down. It won't start unless you're in neutral. These are the brakes. Shift down to go up or down steep slopes. Got it?"
"Uh...I guess."
"What gear are you in?" I asked her.
"Zero."
"Zero. Right. We call that neutral. Follow me."
And, with that, we started up the trail. Basically, we took a dirt road up the face of a red butte. With no guardrail and a 1,000 foot drop on one side, we drove up the face of the mountain for about a mile. But then the trail dropped down into a valley and we rode in to the Gemini Bridges (a distance of about 8 miles). Occasionally, we'd stop for snacks or water. It snowed intermittently on the trail, but it was a nice ride and we all made it out alive.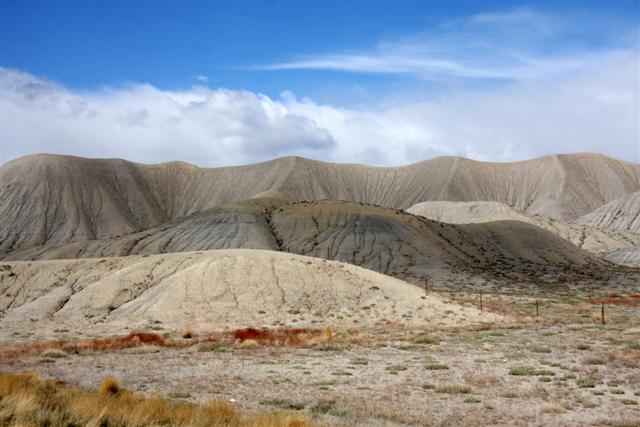 Posted by Rob Kiser on April 1, 2009 at 8:23 PM
Comments
Hi Jen, Call me when you can so I can say HI!
Posted by: Michelle on April 2, 2009 at 5:39 PM
Post a comment