« Another Tough Day In Elementary School | Main | Evan »
February 27, 2009
Denver Tea Party
Today, I went down and shot some photos at the Denver Tea Party on the east steps of the Colorado State Capital in Denver.
The Denver Tea Party was part of a nationally coordinated protest against Obama's stimulus in several cities across the United States.
For more information on the Denver Tea Party, see the attached links:

http://www.facebook.com/event.php?eid=52582750591
http://www.peoplespresscollective.org/2009/02/denver-tea-party/\
http://michellemalkin.com/2009/02/27/fiscal-responsibility-is-the-new-counterculture/
More photos in the extended entry.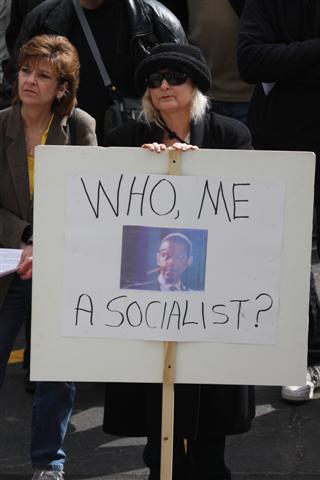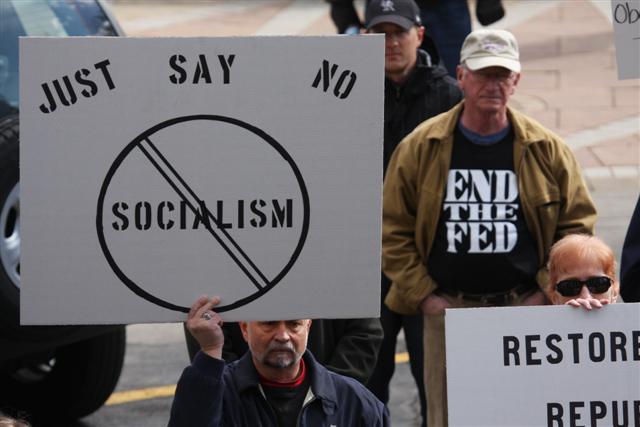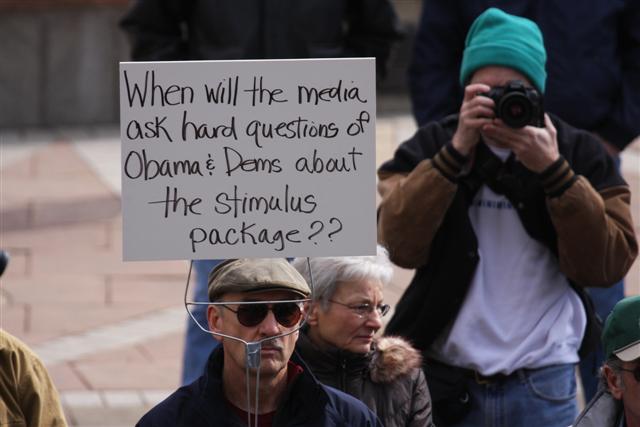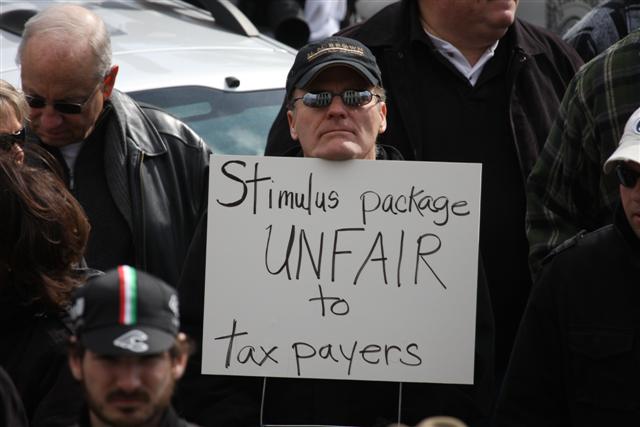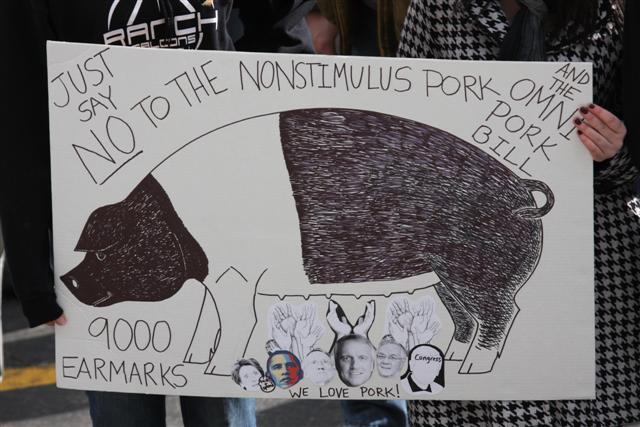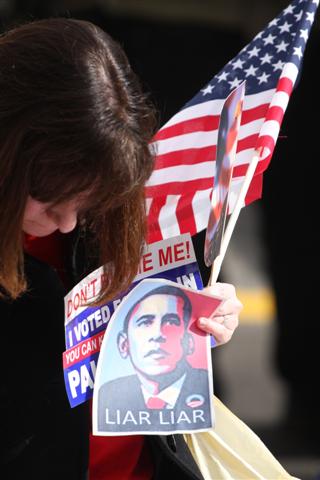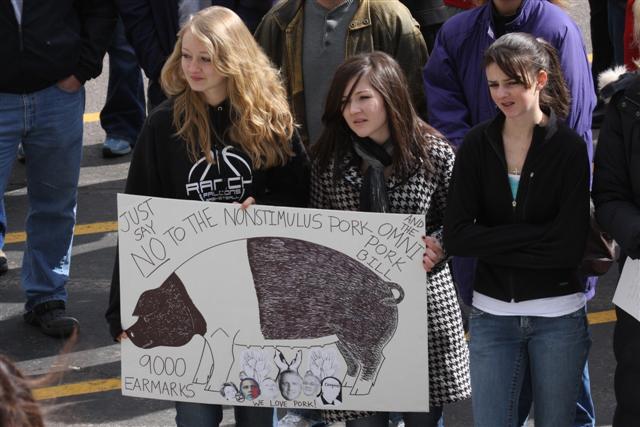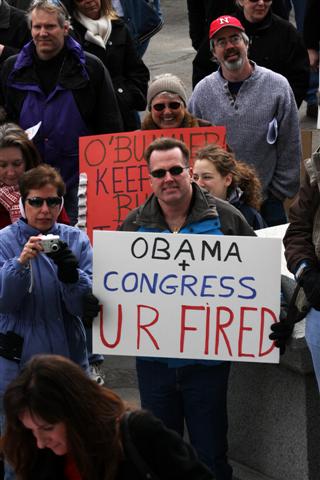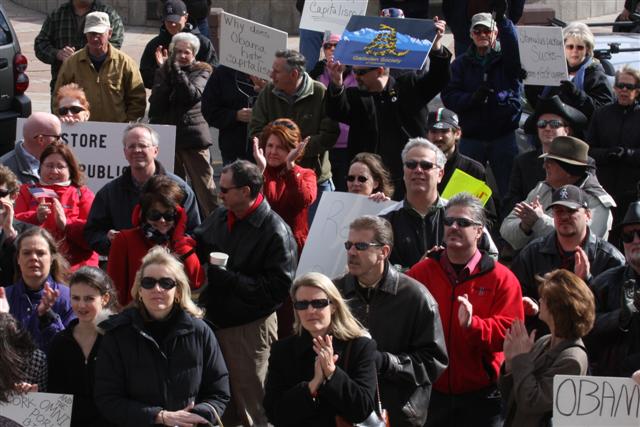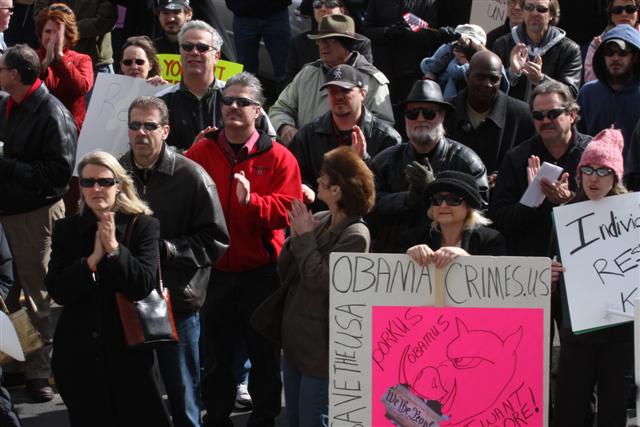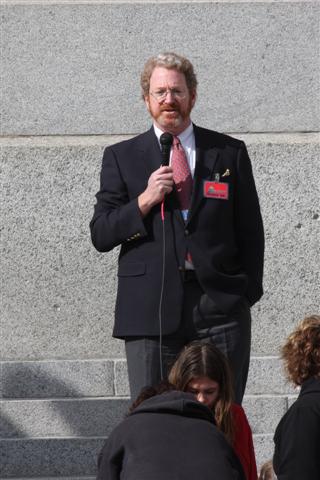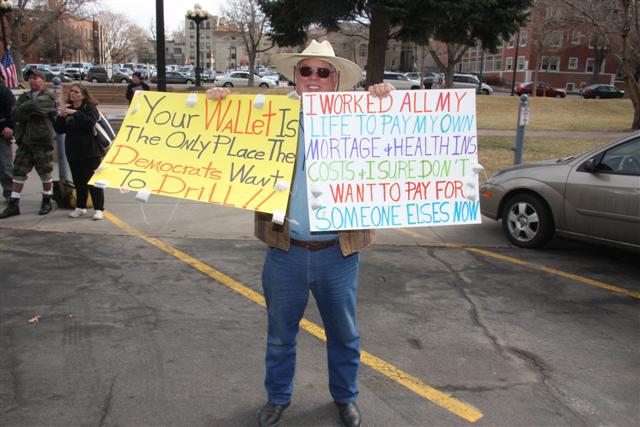 Posted by Rob Kiser on February 27, 2009 at 1:00 PM
Comments
I maintain, conservatives don't know how to demonstrate. Where are the papier mache heads?!
Posted by: Alice H on March 2, 2009 at 4:18 PM
Nice. It's pretty amazing how social sites on the internet may enable normal people - that is, people who DON'T have a ton of free time on their hands, who hold down jobs and keep their kids in school and who follow politics as a casual instrest rather than as a paid job - to make their voices heard.
Posted by: Shepherd on March 6, 2009 at 1:20 AM
Post a comment