« Scrap Metal Racket | Main | Autumn in the Hills »
October 8, 2008
Rifle or a Shotgun?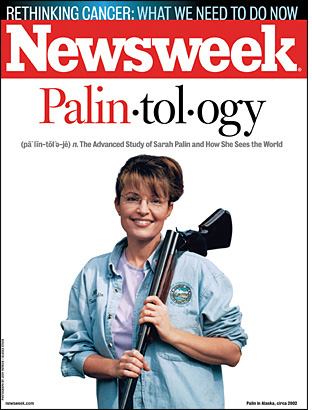 The Los Angeles Times asks the very interesting question, "How did Newsweek convince Gov. Sarah Palin to pose with a rifle for its cover?"
It's an interesting question because Sarah Palin is clearly holding a shotgun, not a rifle.
That's right. The mediots at the Los Angeles Times are so stupid they can't tell a rifle from a shotgun. Then, they try to say that she's not holding the firearm safely, when in fact, the breech is open and the barrel is pointing down. She's actually handling the firearm perfectly. Classic.
Posted by Rob Kiser on October 8, 2008 at 8:19 PM
Comments
Post a comment