« Burning Down The House: What Caused Our Economic Crisis? | Main | Presidential Debate »
September 26, 2008
The "Big" Deer - Day 4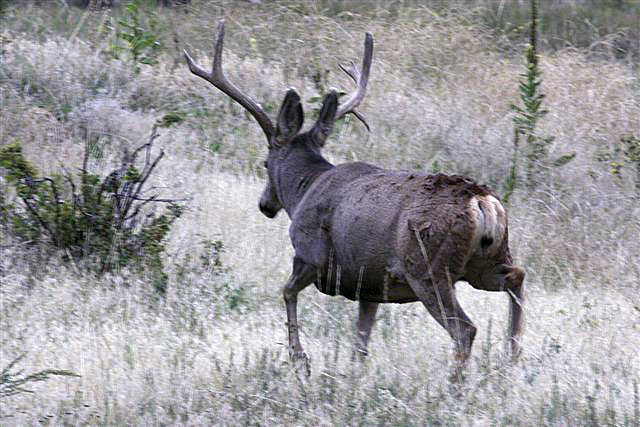 This deer has a really bad limp. I doubt he will make it through the winter.

This is a fairly decent buck.
This deer lives in the choke cherries in my back yard. He snuck out today to get a snack, and I caught him out in the open. Here, he's returning to his bed to wait for dark.
Posted by Rob Kiser on September 26, 2008 at 6:58 PM
Comments
Post a comment