« The New Bar | Main | Those Silly Dimocrats »
September 25, 2008
The "Big" Deer - Day 3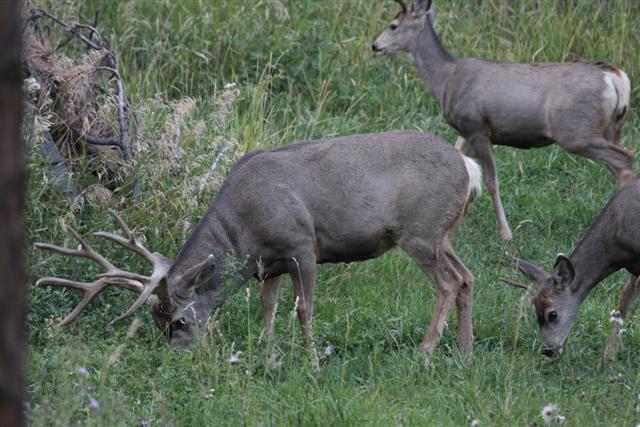 I decided to go out and try to get some shots of the deer this evening. So I grabbed my 40D and my long lens and stepped outside just in time to see them starting to move. They sleep in the choke cherries down behind my house during the day, and around dusk, they all move into the open pastures of the valleys to get some more grass. At night, they lay down and chew their cud like cows.
The fawns stay close to the does. The bucks that are mature enough to breed drive the does before them, with their fawns. The immature bucks just sort of tag along. And then the big buck brings up the rear.
These photos were all taken in my yard or Bud's yard around dusk today. There were somewhere between 5 - 10 deer today. About average for this time of year. It's been warm, so the elk are still higher up. The weather will push the elk down here pretty soon, but for now, the mule deer are enjoying the tail end of summer and putting on as much weight as possible before the snow comes.
The large buck shown the photo above is a massive beast. There are two other bucks in the photo with him, that obviously don't hold a candle to him. His neck is larger than the chest of the buck behind him. Notice the ripples in his neck and shoulders.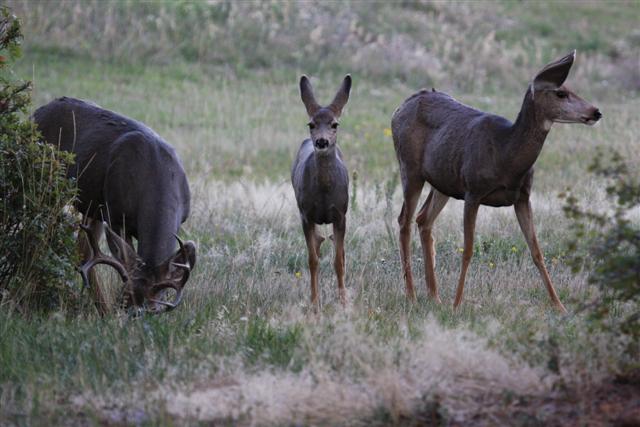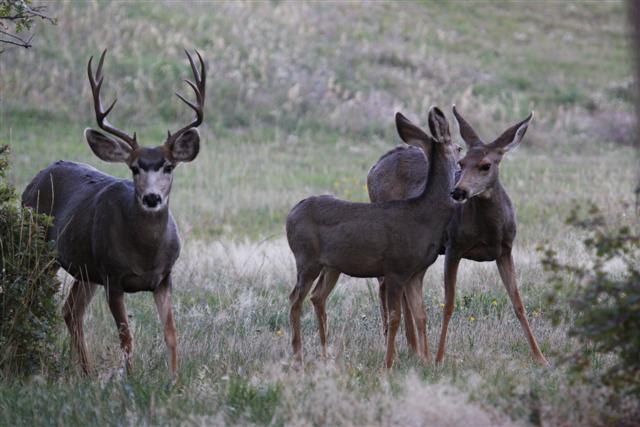 Posted by Rob Kiser on September 25, 2008 at 2:41 AM
Comments
Post a comment