« Who Is Sarah Palin? | Main | U.S. Out of Chicago Now! »
September 5, 2008
Palin for President!
I love this photo of Palin on the couch with a Grizzly Bear throw. Like "Suck it, PETA". Take that tree-huggers. You ever been to a concert where the opening band upstaged the main act? They should reverse the ticket and put her on top.
The Dims are all like...she hasn't been on a real interview yet. She's just reading a teleprompter and someone else wrote her speech. (As if Obama writes his speeches - puhleeze.)
But what the Dims don't get is that she's the real McCoy. You can push her as far as you want and she's going to eat your lunch. I can't wait to see the MSM try to paint her into a corner. She's going to come out fighting.
They think she's some pretty housewife...an empty suit like Obama, but they're wrong. You don't grow up in a state like Alaska and come out of that environment thinking "can't we all just get along? Big government knows best. We need change."
She's not going to be spewing all that hogwash. She's going to call a spade a spade. She'll defend the right to own guns and she'll come out against big government - two of Obama's weakest points. Oh lucky day. Lucky day. :)
More Palin photos in extended entry.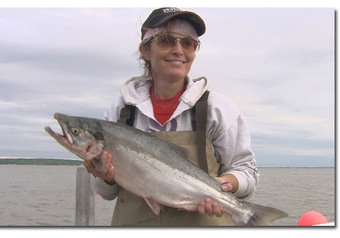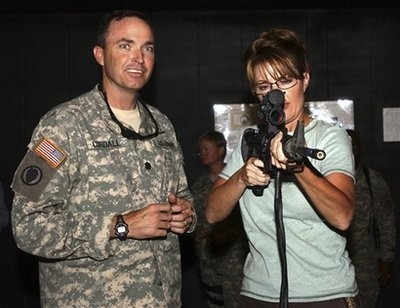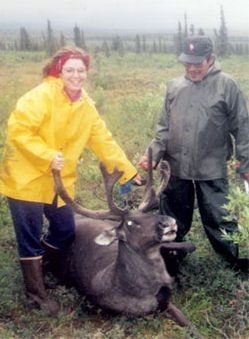 Posted by Rob Kiser on September 5, 2008 at 12:24 AM
Comments
Posted by: Rob Kiser on September 5, 2008 at 1:09 PM
Sarah Palin sings "Baby Got Back" by Sir Mix-a-Lot on The Masked Singer (March 11, 2020)
Posted by: The Anonymous Commenter on September 7, 2020 at 5:53 PM
Post a comment