« Green Sunday at Red Rocks in Morrison | Main | Those Wacky Democrats »
August 25, 2008
Viva La DNCC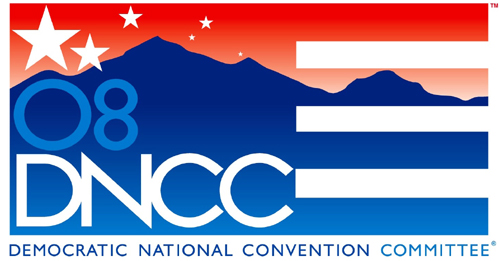 Last night, after his speech at Red Rocks, I watched Senator Ken Salazar climb into a 2008 black GMC Yukon Hybrid with a huge "HYBRID" sticker on it, lest you miss that fact somehow. But the curious thing that caught my eye was his license plate. At first, I thought it was a Cuban license plate, as it appeared, from a distance, to resemble the Cuban flag. Granted, it was dark, and I'd been drinking, but it was an eye-catching license plate.
So then, today, I'm trying to find out what sticker I need to have printed up for my fake press credentials, and I google the DNCC and suddenly I'm looking at that same logo. To me, it looks a lot like the Cuban flag. But what do I know? Click on the image above and you tell me if it looks like the Cuban flag.
Posted by Rob Kiser on August 25, 2008 at 10:23 AM
Comments
The stripes are gone from this emblem at the DNC tonight..You suppose someone else noticed the similarity?
Posted by: sl on August 25, 2008 at 9:39 PM
Post a comment