« Democrat Energy Plan | Main | Mountain lion kills dog »
August 4, 2008
Death of Pete "Bubba" Raiteri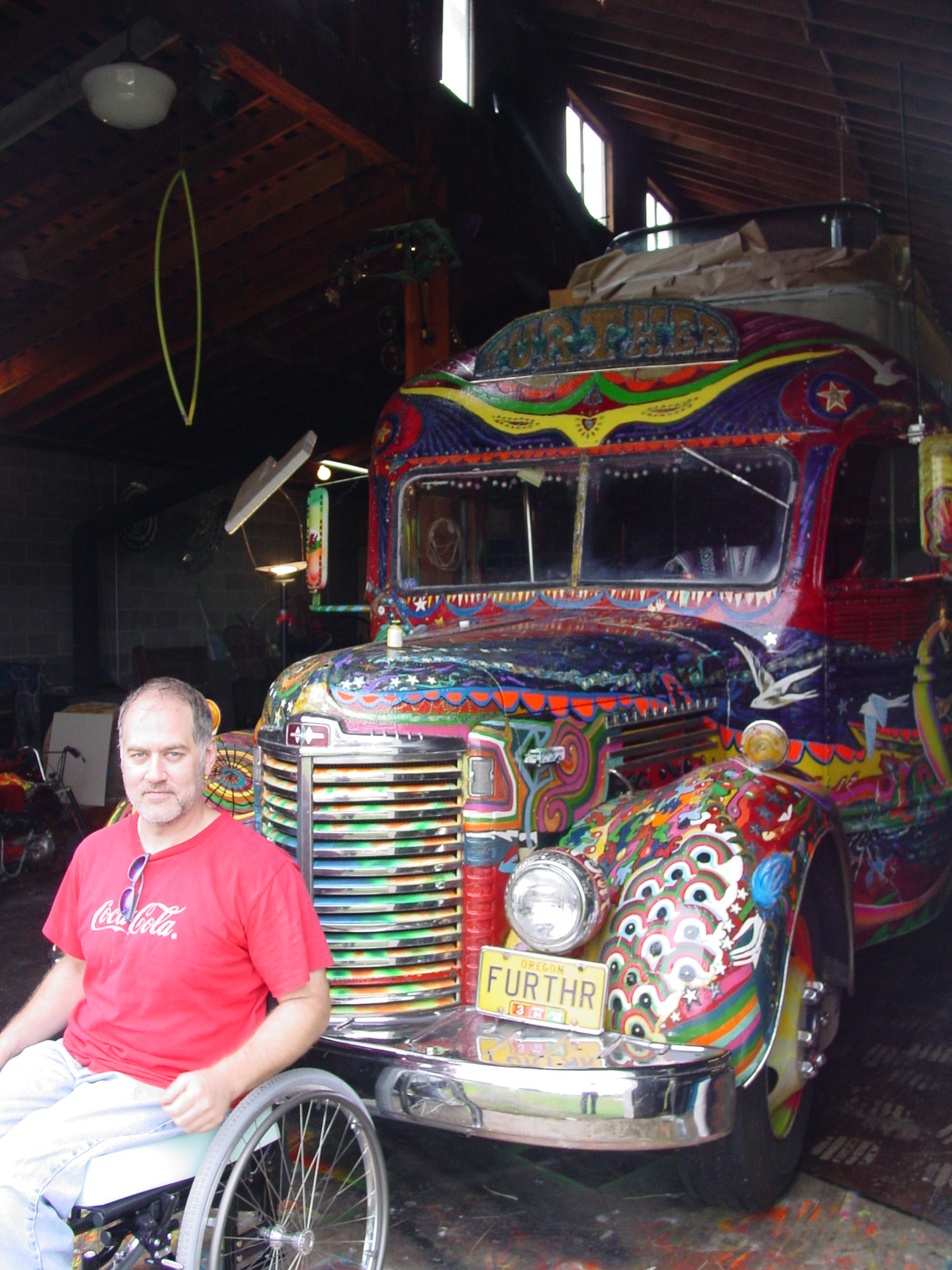 I don't know what made me think of it, but I was wondering whatever happened to Bubba. The last time I saw him, he was living in Eugene, Oregon. This was in the fall of 2003. He was living in Section 8 housing and doing what he always did to try to make ends meet. At the time, he told me he was going to move to India, to stretch his Social Security Disability payments. He had researched it all...he was going to live in some little hippy commune in the south of India that is apparently a favorite place for westerners to go hang out if they're wanting to drop out and disappear and taste the Eastern religious influence.
Apparently, he did make it to India, but he passed away in 2004, so he must have been in India for less than a year.
Pete Raiteri

The funeral was June 4 for Pete William "Bubba" Raiteri of Eugene, who died May 28 of pneumonia. He was 38.

Raiteri was born March 1, 1966, in Memphis, Tenn., to Louanna Fitts. He grew up in Gulfport and Biloxi, Miss. He graduated from D'Iberville High School in Biloxi, then attended the University of Southern Mississippi in Hattiesburg until 1987, when he sustained a spinal cord injury.

Survivors include his mother and stepfather, Jerry Fitts, of Pontotoc, Miss.; two sisters, Patti Raiteri of Pensacola, Fla., and Robin Raiteri of Silver Hill, Ala.; a brother, Larry Raiteri of Chicago; and a grandfather, Frank Raiteri of Memphis.

His father, Pete Raiteri, died previously.

The funeral took place in Panjim, Goa, India. Memorial contributions may be made to the First Baptist Church Benevolence Fund, 31 Washington St., Pontotoc, MS 38863. The Pontotoc Funeral Home was in charge of arrangements.
Posted by Rob Kiser on August 4, 2008 at 6:25 PM
Comments
Rob Kiser, my brother actually only lived less than one month in India. His autopsy showed he had several decubitis, pneumonia. We don't know much but that he was very ill for a day and then they went to check on him and he had passed away. I had received a postcard from him after I was notified of his death stating he was happy and had just been to the beach.
Posted by: patti raiteri on August 10, 2008 at 6:58 PM
Patti,
Thanks for your post. Bubba was a good friend of mine when I was going to Southern. He and I used to ride motorcycles together before the accident. I'm sad to learn that he passed away, but glad he made it to India. :)
Rob
Posted by: Rob Kiser on August 10, 2008 at 8:30 PM
Rob, Thanks for posting this info, especially the picture.
Patti, I remember meeting Pete at his apartment prior to his accident..just in passing didn't know him that well. Got to know as a good friend after his accident and had a lot of great times with him at USM. I was sad to hear of his death. Sorry for your loss.
Tim
Posted by: Tim Stewart on August 14, 2008 at 5:42 PM
David Raiteri....Younger brother of the father, Pete Raiteri....Somehow Pete, Jr. got hold of me via email..He pushed the envelope as far to the political LEFT as he could. Disliked tradition..& he was so anti-establishment, so down on the conventional lifestyle...down on tradition...study hard, stay sober...find a decent job & work hard...pay your fair share of taxes...down on law enforcement....he had become s groupie of hard rock bands...the Grateful Dead....Such a waste of a young life....Did not occur to Pete you only get one shot at this life on earth...If you blow it that is it. Pete blew it...Just as Larry blew it....They were two very sad brothers...Unhappy to the end. .Who lost their way.
Posted by: DAVID RAITERI on August 20, 2013 at 9:42 AM
Also saddened to hear about Bubba's passing. I knew Bubba as well as anyone at USM I guess, outside of his sister Patti. I would have been with him the night he became a paraplegic, but I left an hour earlier. Bubba was unique. There is no other way to describe him. Everyone he met and knew was affected by his Svengali-esque personality. He sucked you in and you became his follower, lol. He was a great friend and I lost track of him so easily. I had lost 8 years of earning potential in the USAF and college and had little time for anything but work and making some money after 8 years of poverty. I hunted him down in Eugene on Guugle and we spoke on the phone for an hour or so, but I wasn't going to go to Oregon to hang out with him, and I had little money to send him. Since I met him in college when we were both poor, and he never really had a good way to make money after he got hurt, I guess he was always the way I knew him, scrapping for every dollar but living his life for his enjoyment in the way only Bubba could. That was one intelligent cat, man. Hard to know how much of his potential was lost forever when he fell. Patti, I hope you are well. ROB KISER, I remember you. had a 100 gallon tank full of bass in your dorm room, haha.
Posted by: Brad on January 17, 2014 at 9:41 AM
Post a comment