« Harebell | Main | XR400 Headlight Out »
July 5, 2008
House Wren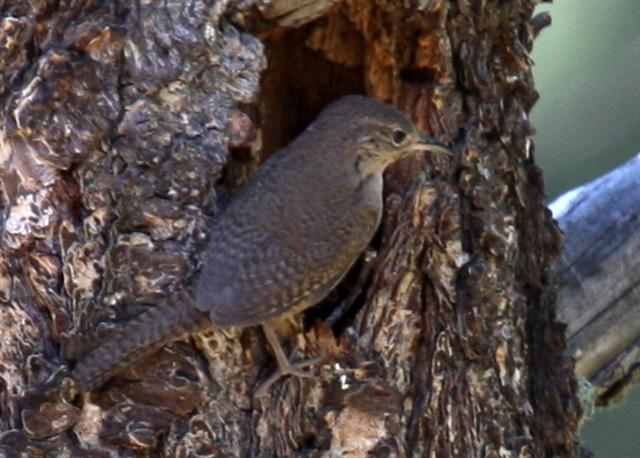 House wren (Troglodytes aedon).
House wrens (Troglodytes aedon) are cavity nesting birds. These wrens live in a hole in my neighbor's dead tree. Here one of the parents feeds the babies. They appear to be ready to fledge in the next day or so.
Technorati tags:

Delicious tags:

Folksonomy:These icons link to social bookmarking sites where readers can share web pages.

Posted by Rob Kiser on July 5, 2008 at 10:27 PM
Trackback Pings
TrackBack URL for this entry:>
http://www.peeniewallie.com/mt/mt-tb.cgi/1883
Comments
Post a comment
-->