« The Five Dollar Laser Show | Main | Rocky Mountain National Park »
June 23, 2008
Peak to Peak Highway
Went for a looonnnnggg ride today on the XR. Garmin says I went 213 miles. I rode on the Peak-to-Peak Highway up to Rocky Mountain National Park and back. I was going to try to get across Trail Ridge Road, but it was rainy and snowy up there, so I turned around and bailed. Instead, I did a little off-roading in the national forest outside of Allen's Park. If you go up Ski Hill Road, it turns into a Forest Service road.
So, I poked around up there a bit. Shot some photos. Then, on the way out, I discovered a little natural spring where people refill their water bottles for free on the side of the road in Allen's Park. It was pretty cool. In Tennessee, I saw people pull over to the side of the road and refill their containers from natural springs. This was a similar setup, but it's the only one I've ever seen in Colorado.

Finally, I drove around Ward and shot a few photos. That town is...hmmmm...well...let's just say that it's eclectic. No...Nederland is eclectic. Ward is a dump. Yeah...that's the word I was looking for.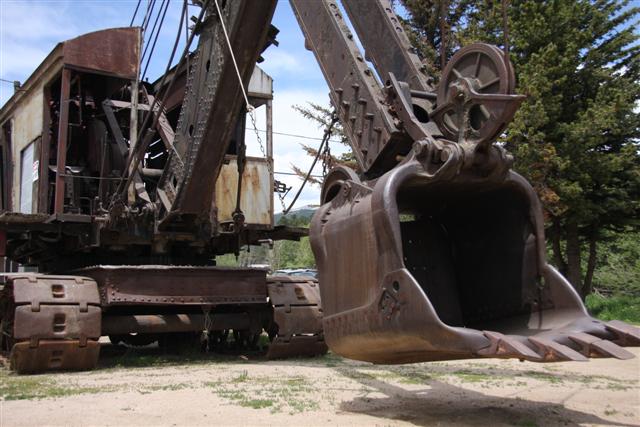 Nederland had an old steam shovel that was used to dig the Panama Canal. It's actually the only one left in the world that was used on the Panama Canal. All of the rest of them were scrapped.
I shot a few hundred pictures today, but they all suck. Always, when I'm shooting in the field, I think I'm a rockstar. The photos look great in the little viewfinder. Then, I get home and load them onto the PC and they suck in a big way. C'est la vie.
Odometer: 213.04 miles
Max speed: 74.4 mph.
Total ascent: 22,026 ft.
Max Elevation: 10,433 ft.
Gas Milage: 48 mph
Update: Added photos in the extended entry of Ward, Colorado.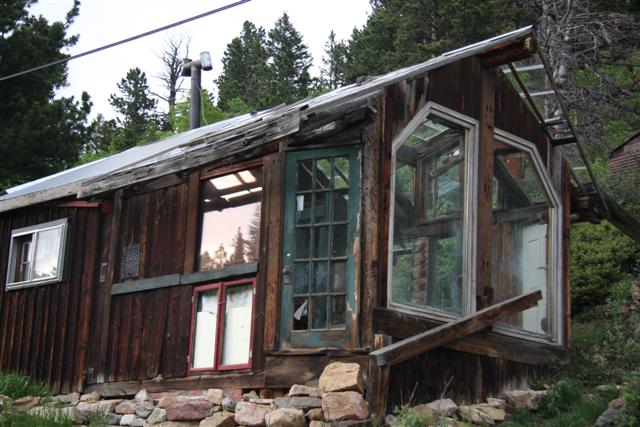 Posted by Rob Kiser on June 23, 2008 at 9:21 PM
Comments
I'm assuming you mean everyone in Ward has at least three non working vehicles on their property, two of which are from the 70's? :)
Posted by: The Chick Voice on June 24, 2008 at 7:22 AM
Well, I would think that the 70's would be a nice late-model vehicle for Ward, Colorado residents. (I added some photos to the extended entry to help punctuate the apathy and misery that is Ward, Colorado.)
Posted by: Rob Kiser on June 24, 2008 at 12:49 PM
OMG! Well at least some of the vehicles are unusual enough to at least be visually "interesting". The Husband and I always comment on the assortment of non working vehicles around mountain property. We saw quite few on our recent travels to Ouray. Seems to be a preponderance of them around Gunnison. Guess I should start taking pictures too. Let's do a coffee table book!!!
Posted by: The Chick Voice on June 24, 2008 at 6:29 PM
I'm not sure I'm in a good position to be casting stones, unfortunately. That yellow "truck" thing is a Ford GTB aka a Burma Jeep.
Posted by: Rob Kiser on June 24, 2008 at 11:30 PM
Post a comment